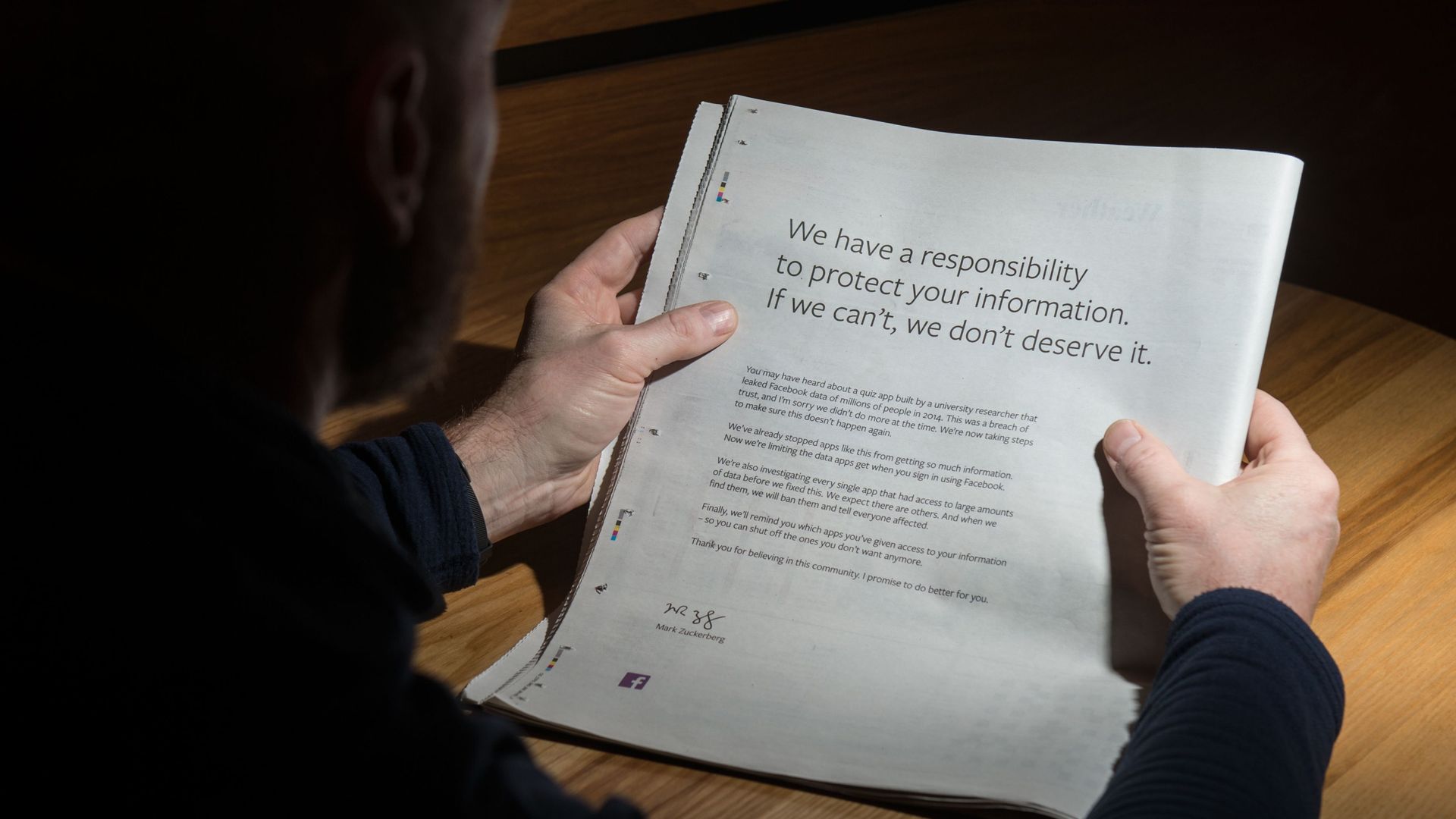 Facebook has launched a multi-pronged offensive as it deals with the exploding data privacy scandal: tweaking privacy settings, agreeing to testify and delaying a product launch.
Why it matters: The Cambridge Analytica controversy has turned into a reckoning over Facebook's data practices. After a brutal 10 days since the scandal broke, Facebook is working to quickly stop the bleeding as its reputation takes a massive hit.
What they're doing:
Pushing back on new reports. The company aggressively responded to raft of stories about how some of its products collected calling and SMS data on Android phones.
Facebook has been on guard since the Russian election manipulation story blew up last year. It has hired new lobbyists and consultants — and is looking to grow more to deal with the issue.
What's next: Zuckerberg's testimony in mid-April and outcomes of regulatory probes into the company's data practices.
Go deeper