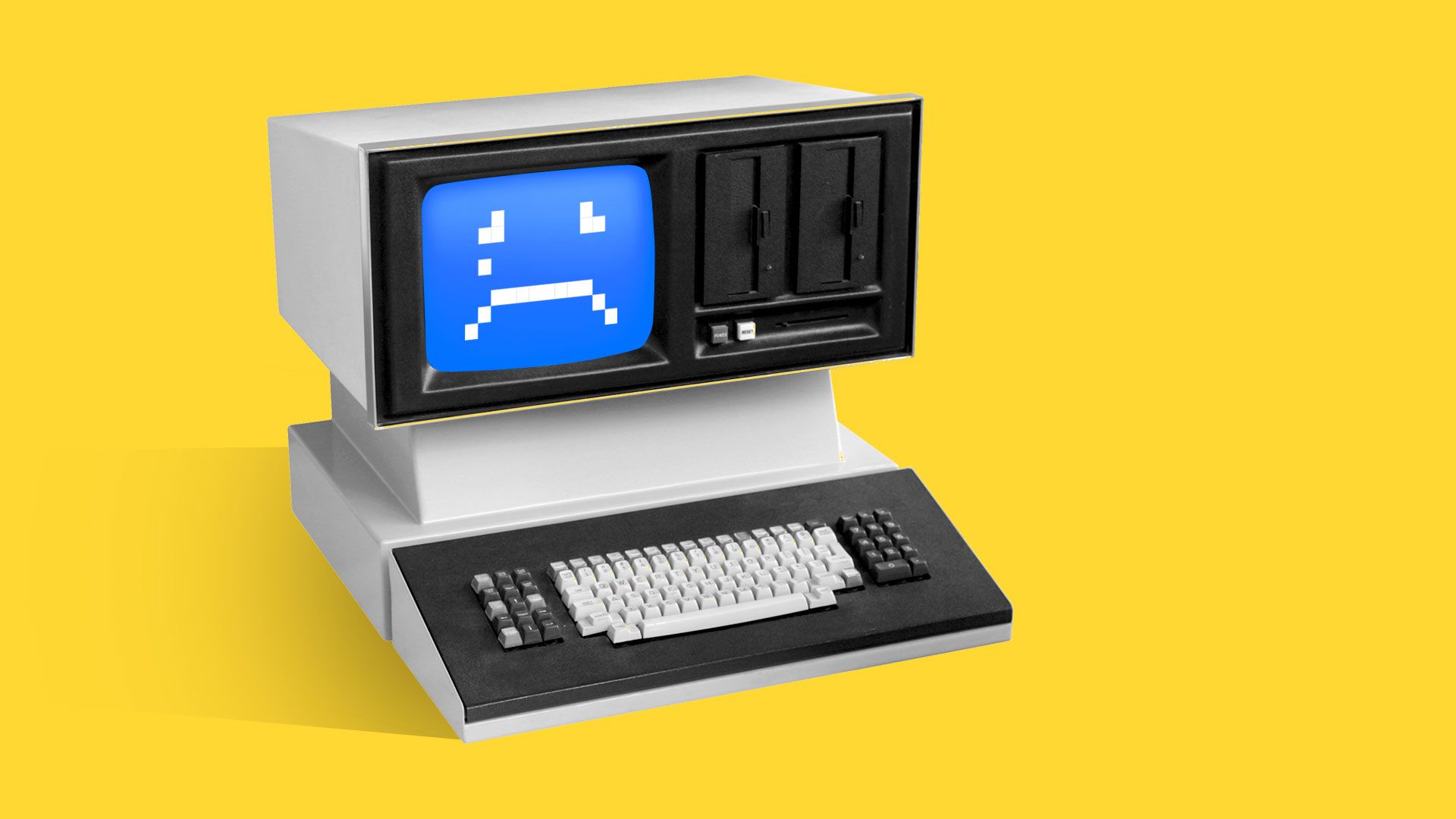 From a fatal car crash to a data nightmare, turning-point scenarios played out in several corners of the technology industry this week.
Why it matters: The utopian promise of technological progress is giving way to the very thorny challenges of balancing innovation with social accountability. That means congressional hearings, investigations, probably at least some regulation — and a lot more skepticism about the promise of the tech-driven changes that are transforming our lives.
In Silicon Valley: Facebook was hammered by days of brutal criticism over the Cambridge Analytica scandal, culminating in Mark Zuckerberg finally giving a slew of interviews to apologize and pledge to prevent such data misuse from happening again. Both chambers of Congress have requested he testify on the matter.
What's next: Zuckerberg will almost certainly have to appear at hearings that lawmakers have promised to hold in the "near future." Facebook staff will be briefing policymakers and moving ahead with its steps to tighten up its data use standards.
But that's not going to stop investigators from digging deeper, and there will be plenty of discussions about some sort of data privacy regulatory regime. While this Congress is unlikely pass privacy rules, expect Europe's very strict data law (known as GDPR) to spark more debate when it goes into effect in May.
In Arizona: An Uber self-driving car fatally struck a pedestrian in Arizona, where the company is testing its autonomous vehicles. It's the first death involved in a fully autonomous vehicle accident, and it caused many companies (including Uber) to pause their own testing of self-driving cars. The National Transportation Safety Board is investigating.
What's next: There's still plenty of public skepticism when it comes to trusting self-driving cars, so expect companies to double down on safety efforts.
Calls to slow down could kill an already-stalled bill in Congress that would have allowed testing of self-driving cars to proceed with minimal oversight from the National Highway Traffic Safety Administration.
On Capitol Hill: Congress passed a bill aiming to curb online sex trafficking of children. By changing a legal protection, websites and online platforms will be held liable for knowingly hosting trafficking-related content and ads. It hasn't been signed by the president yet, but there's already fallout: Craigslist announced it would close its personal ads section because of the new law.
What's next: While this bill ended up being a relatively narrow change to the law, it was overwhelmingly passed by a Congress that hasn't managed to pass much else. That's a sign that lawmakers are willing to take on the tech industry (albeit in somewhat limited ways) if it doesn't adequately police itself.
It could also open the door to more regulation of online platforms. But even with Facebook's data scandal, don't expect sweeping regulations targeting tech anytime soon.
In Brussels: The European Commission proposed a new tax that would hit major U.S. web companies like Google, Amazon, Uber and Facebook that do significant business in Europe. The EU says the new 3% tax on revenue (which translates to hundreds of millions of euros) will ensure that digital companies "contribute their fair share of tax" even though they have little or no physical presence in EU states. U.S. tech companies say it will hurt trade and investment.
What's next: This is a temporary measure that would expire once EU states implement a proposal for longer-term rules. But tax changes require unanimous support by all EU countries, and some smaller countries have expressed concern, per the WSJ. Expect the tech industry to keep lobbying against it.
In court: The trial over the Justice Department's lawsuit to block AT&T's $85 billion purchase of Time Warner began on a heated note. The outcome of this trial will help shape how we watch TV shows and movies, and how telecom giants can compete with streaming giants like Netflix and Amazon. In the first day of arguments, AT&T's lawyer had some aggressive moments against a more reserved DOJ.
What's next: This is a long trial that will probably last two months, and it will only get more contentious. Next week Turner CEO John Martin (who has called the government "clueless," per Deadline) will take the witness stand.
Go deeper