Kushner and Greenblatt wrote to Palestinian PM after assassination attempt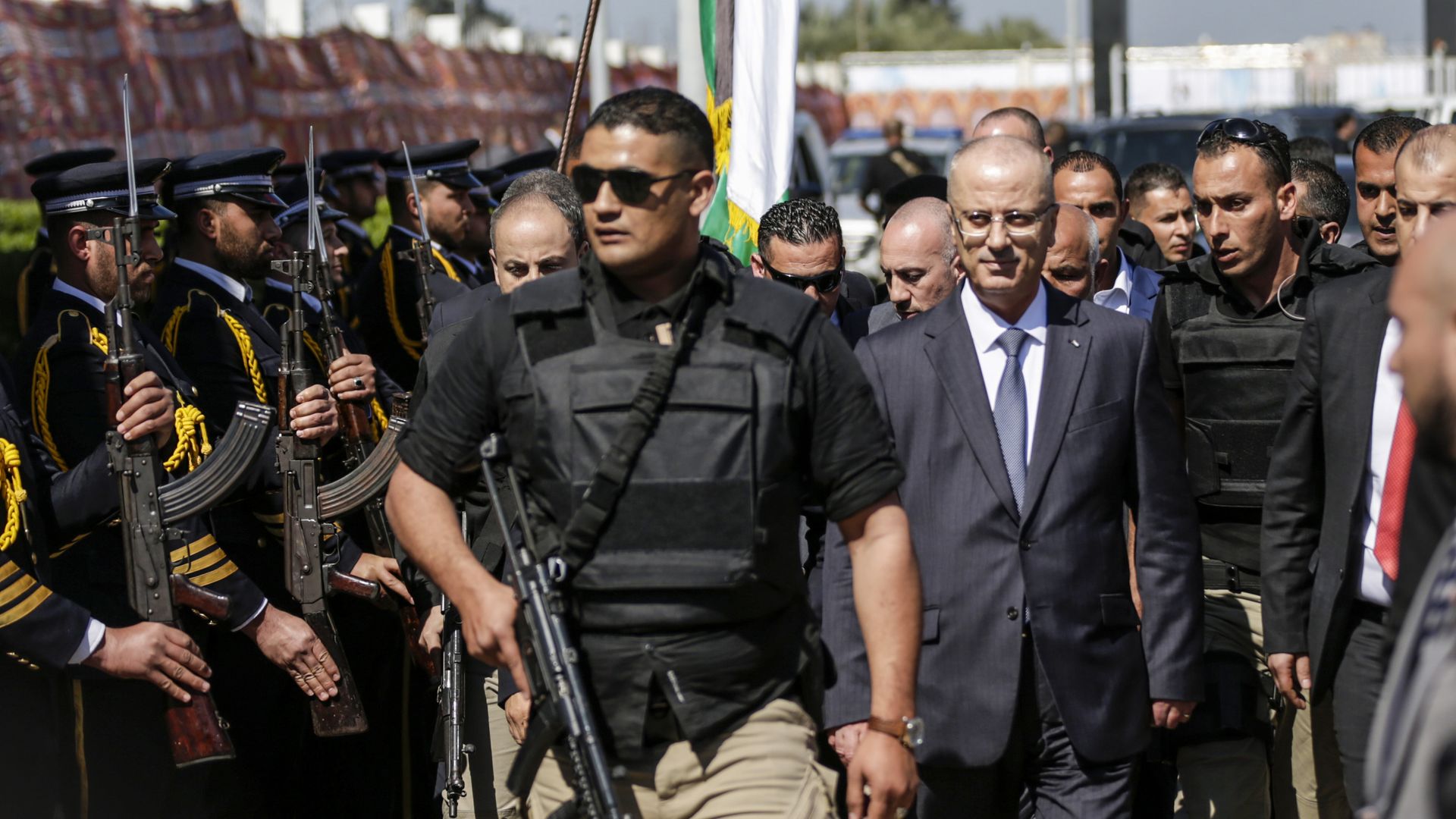 Jared Kushner and U.S. special envoy Jason Greenblatt sent letters last week to Palestinian Prime Minister Rami Hamdallah and to the director of Palestinian intelligence General Majid Faraj after they survived an assassination attempt in Gaza. Kushner and Greenblatt wrote that Gaza should be governed by the Palestinian Authority and not by Hamas and stressed that "working together we can bring a better future to all Palestinians".
The backdrop: Kushner and Greenblatt sent the letters at a time when there is almost total disconnect between the Palestinian leadership and the White House. After Trump's recognition of Jerusalem as Israel's capital, Palestinian President Mahmoud Abbas suspended all contacts with the Trump administration except for security and intelligence coordination.
Al-Masdar was first to report about the letters. I was shown a copy, dated March 15th. Kushner and Greenblatt wrote they were relieved Hamdallah and Faraj were unharmed and praised their commitment to promote critical infrastructure projects in Gaza.
Kushner and Greenblatt added:
"The attack underscores that only the Palestinian authority in cooperation with regional and international partners can provide Gaza with freer more prosperous future…Gaza needs responsible government — not militant and extremist groups that seek conflict and are profoundly unfit to govern Gaza".
Hamdallah and Faraj haven't sent a letter in response. A senior White House official told me, "We didn't send the letters to get a response or in order to get them back to the table. The goal was to show we sympathize".
The White House official said Kushner and Greenblatt continue to work on the administration's Middle East peace plan, and discussed it with length this week with Saudi crown price Mohammed Bin Salman, who is visiting Washington.
The White House official told me Abbas's verbal attacks against U.S. ambassador to Israel David Friedman were answered with a strong pushback from the White House, but do not weaken the Administration's resolve to try and promote Israeli and Palestinian peace
The White House official added: "We are keeping our heads down and trying to be professional throughout the process. We continue with our work in hope we can take the next step and we are not going to let the Palestinian leadership's rhetoric stop us. We need to finish the plan and determine what the right conditions are to release the plan".
A day after sending the letters to Hamdallah and Faraj, Greenblatt also sent a letter to the family of Hadar Goldin, an Israeli IDF officer who was killed in the 2014 war and whose body is in the hands of Hamas in Gaza. Grenblatt told them he used the White House summit on Gaza to call on Hamas to give back the bodies of Israeli soldiers it holds and release the missing Israeli citizens it holds as prisoners.
Go deeper