Wall Street analysts express concerns about Facebook's management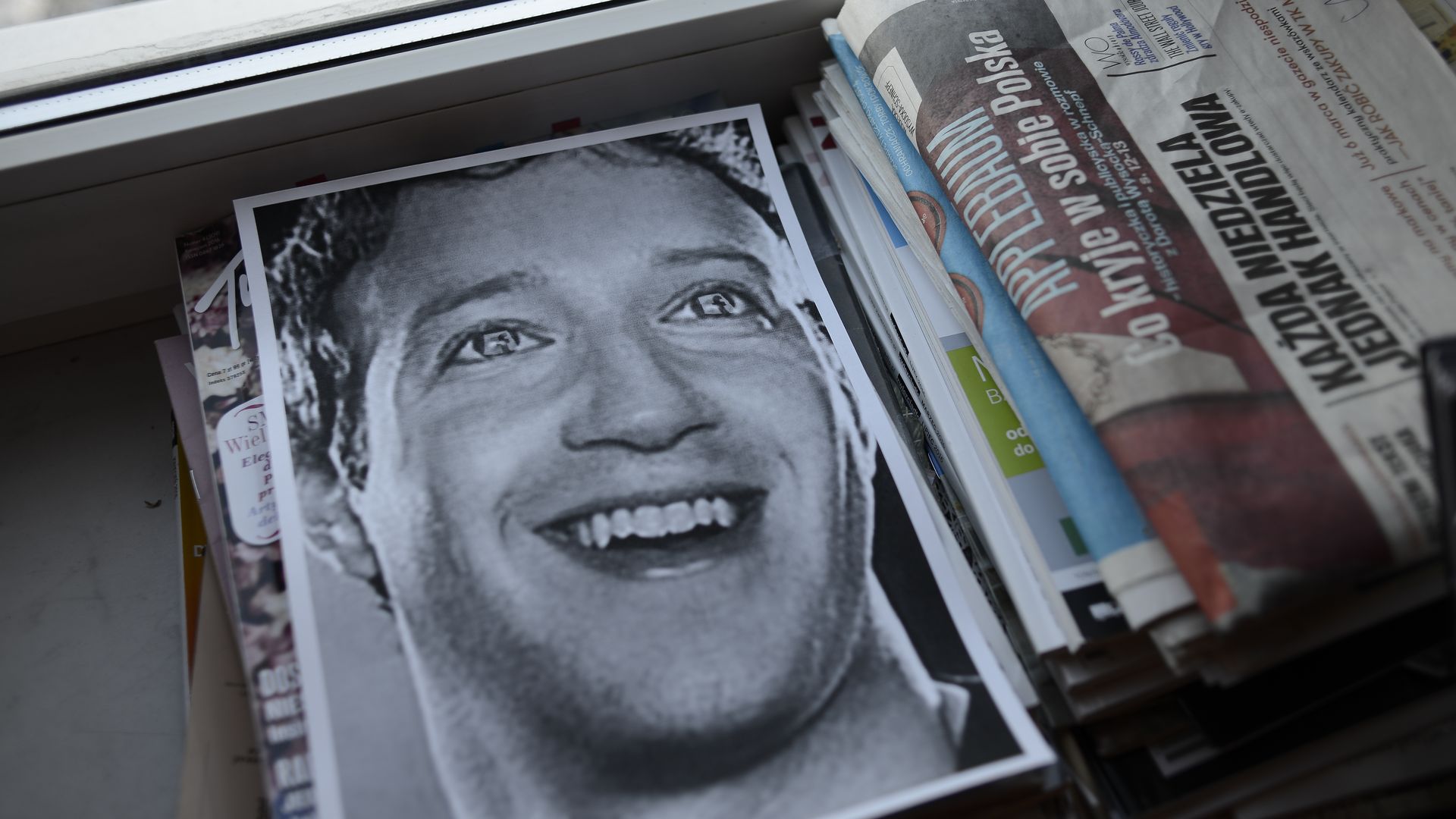 Wall Street analysts are citing concerns over Facebook's management style in evaluating the company's stock in light of the days-long Cambridge Analytica controversy.
Why it matters: Investors have shifted their concerns about Facebook from things they can't handle, like market conditions and calls to regulate data-driven tech platforms, to things they can, like their management style or structure.
"Facebook is exhibiting signs of systemic mismanagement, which is a new concern we had not contemplated until recently."
— Brian Wieser, Senior Research Analyst – Advertising, Pivotal Research Group
At the heart of the management question is whether Facebook has simply grown too big to structurally manage the scope of the issues its facing, or if there's a problem with how the current management team is approaching the crisis and other issues.
"It doesn't seem that as a company they are equipped to handle this crisis and so maybe that could be a sign of bigger problem at the company," Height Capital Markets analyst Stefanie Miller tells Axios.
Bank of America Merrill Lynch analyst Justin Post has also warned that the tech giant is being seen as an "enabler" because it didn't alert users that their data was collected without their consent, according to business news website ValueWalk.
Signs of disagreement internally around management strategy came to light earlier in the week when news broke that Facebook's Chief Information Security Officer Alex Stamos will leave the company after reportedly clashing with colleagues on how to handle disclosures of Russian activity on Facebook.
The news comes a day after Facebook was hit with its first-ever investor lawsuit over the way its handled the issues of user privacy and data security.
"Defendants made materially false and misleading statements regarding the Company's business, operational and compliance policies," writes Fan Yuan, on behalf of himself and "on behalf of all others similarly-situated."
Investor confidence in social media platforms has wained since the scandal broke Friday evening, as policymakers in Europe and the U.S. come forward with increase calls for regulation.
Wieser notes that management calculations are unusual in regards to Facebook's evaluation.
"Recall that our negative view on Facebook's stock has been primarily due to concerns about limits to growth for digital advertising in general and for Facebook in particular... However, what has come to light with the past week's revelations potentially represents a different class of problem when put in context with other issues that have arisen in recent months."
"Investors now have to consider whether or not the company will conclude that it has grown in a manner that has proven to be untenable or whether it needs to significantly improve how it is managed."
Nearly a week into the controversy, key Facebook execs, like CEO Mark Zuckerberg, COO Sheryl Sandberg and Chief Privacy Officer Erin Egan, have yet to comment, although Axios' Mike Allen reports that they plan to do so in the near future.
Go deeper