Zuckerberg admits Facebook "breach of trust"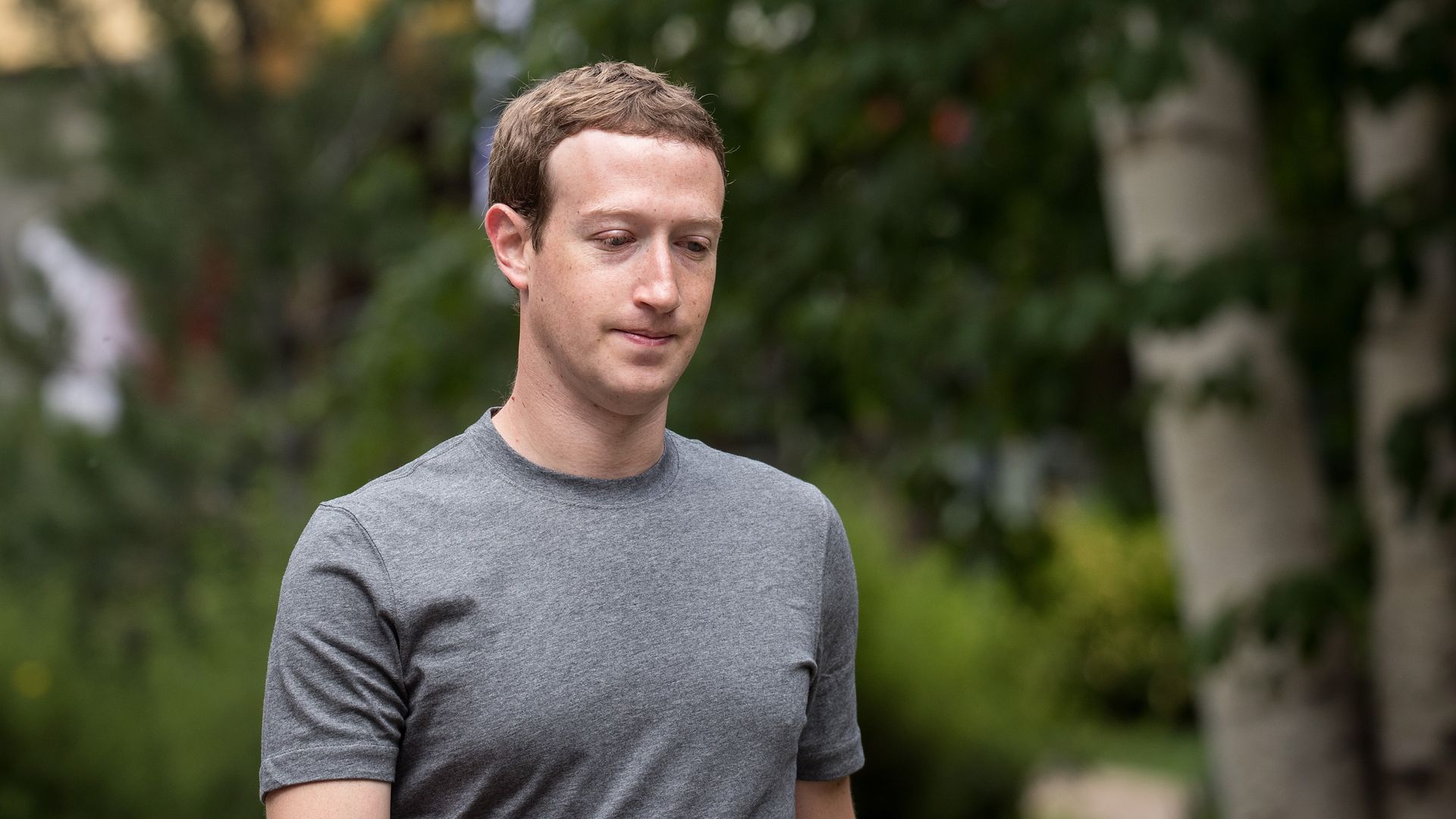 Mark Zuckerberg weighed in on what he called the "Cambridge Analytica situation" today in a Facebook post, saying there was a "a breach of trust between Facebook and the people who share their data with us and expect us to protect it. We need to fix that."
Why it matters: Facebook has been under extraordinary pressure from lawmakers, regulators and Wall Street to respond to the issue.
"We have a responsibility to protect your data, and if we can't then we don't deserve to serve you. I've been working to understand exactly what happened and how to make sure this doesn't happen again. The good news is that the most important actions to prevent this from happening again today we have already taken years ago. But we also made mistakes, there's more to do, and we need to step up and do it."
— Zuckerberg
Facebook also announced concrete actions in a separate post. It will:
Notify users if it knows an app has been misusing data. "Moving forward, if we remove an app for misusing data, we will tell everyone who used it."
Turn off access for unused apps. "If someone hasn't used an app within the last three months, we will turn off the app's access to their information."
Limit the amount of data given to those that use Facebook Login, its authentication platform
Go back and review pre-2014 apps that, like the one at the center of this scandal, had access to wide swaths of data including information not just by those using the apps, but also their friends. "We will conduct a full audit of any app with suspicious activity. If we find developers that misused personally identifiable information, we will ban them from our platform."
But there is a ton that wasn't said in either post, including his response to criticisms over how long Facebook took to disclose what it knew in this case as well as the many calls for new regulations and for company executives to testify.
Sandberg too: Also breaking her silence was Sheryl Sandberg, who shared Zuckerberg's post and adding "You deserve to have your information protected - and we'll keep working to make sure you feel safe on Facebook. Your trust is at the core of our service. We know that and we will work to earn it."
Initial reactions: Shares of Facebook inched up after the post, though many on Twitter noted how modest the specific changes being are. Meanwhile, Sen. Ed Markey replied to Zuckerberg, saying "You need to come to Congress and testify to this under oath."
But, but, but: What Zuckerberg didn't say in his note.
What's next: Zuckerberg is set to appear on CNN tonight.
Go deeper