Google will highlight stories in Search for paid news subscribers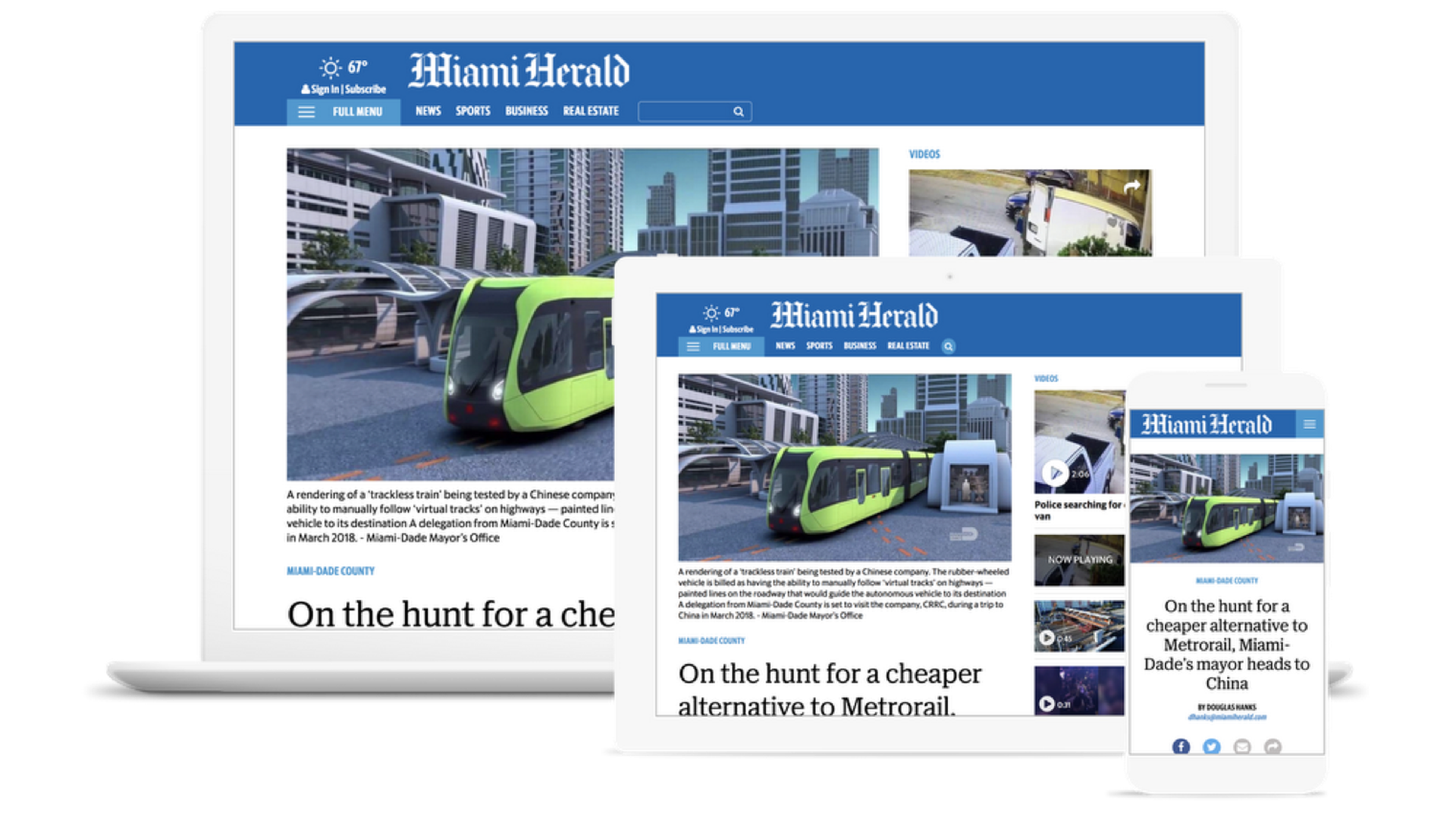 Google is launching a new program called "Subscribe with Google," that will elevate news articles to subscribers on Google search and AMP and will create a seamless sign-in and payment flow for readers to be able to more easily to subscribe to more news.
Why it matters: The efforts comes as publishers look to bolster their subscription efforts, since their traditional revenue stream — digital advertising — has become monopolized by tech giants, mainly Google and Facebook.
"We think having to only log in once can actually improve the user experience in a very small but powerful way," said Bonita Stewart, VP of Global Partnerships at Google. "Once we know a user is a subscriber, we can honor that subscription and ensure they have easy access to your [publishers] content across Google."
Seventeen publishers globally are currently testing the feature with Google, including McClatchy, La Nación, The New York Times and The Washington Post.
Users will be able to pay for news with the click of a button using their Google account on participating news sites.
Google will highlight sources users subscribe to across its brands, beginning with a dedicated module on Search. Google will showcase these results so they're easy to see and access—without disrupting search ranking for the rest of the page.
This effort builds on Google's announcement last year to introduce "flexible sampling" to test when to show users ads with subscription offers instead of regular commercial ads.
Google also ended its longtime "First Click Free" (FCF) policy, which for more than ten years has allowed people to access content that was traditionally behind a paywall for free with their first click into the content on Google Search and Google News properties.
Google is also launching a "Consumer Insights" dashboard to help publishers with less resources learn more about analytics around their subscription efforts.
Research shows that most people decide to buy a subscription to a news outlet after regularly visiting its website and accessing free content first. A whopping 43% say they encountered a paper before subscribing through a search engine.
Exposing people to free samplings of content through social and search is a key driver of getting them to subscribe, which is why Google and its primary competitor, Facebook, have been launching efforts to share more data with publishers and create products within their platforms to help get subscription efforts for news outlets off the ground.
Go deeper