The Senate GOP wants Trump on the campaign trail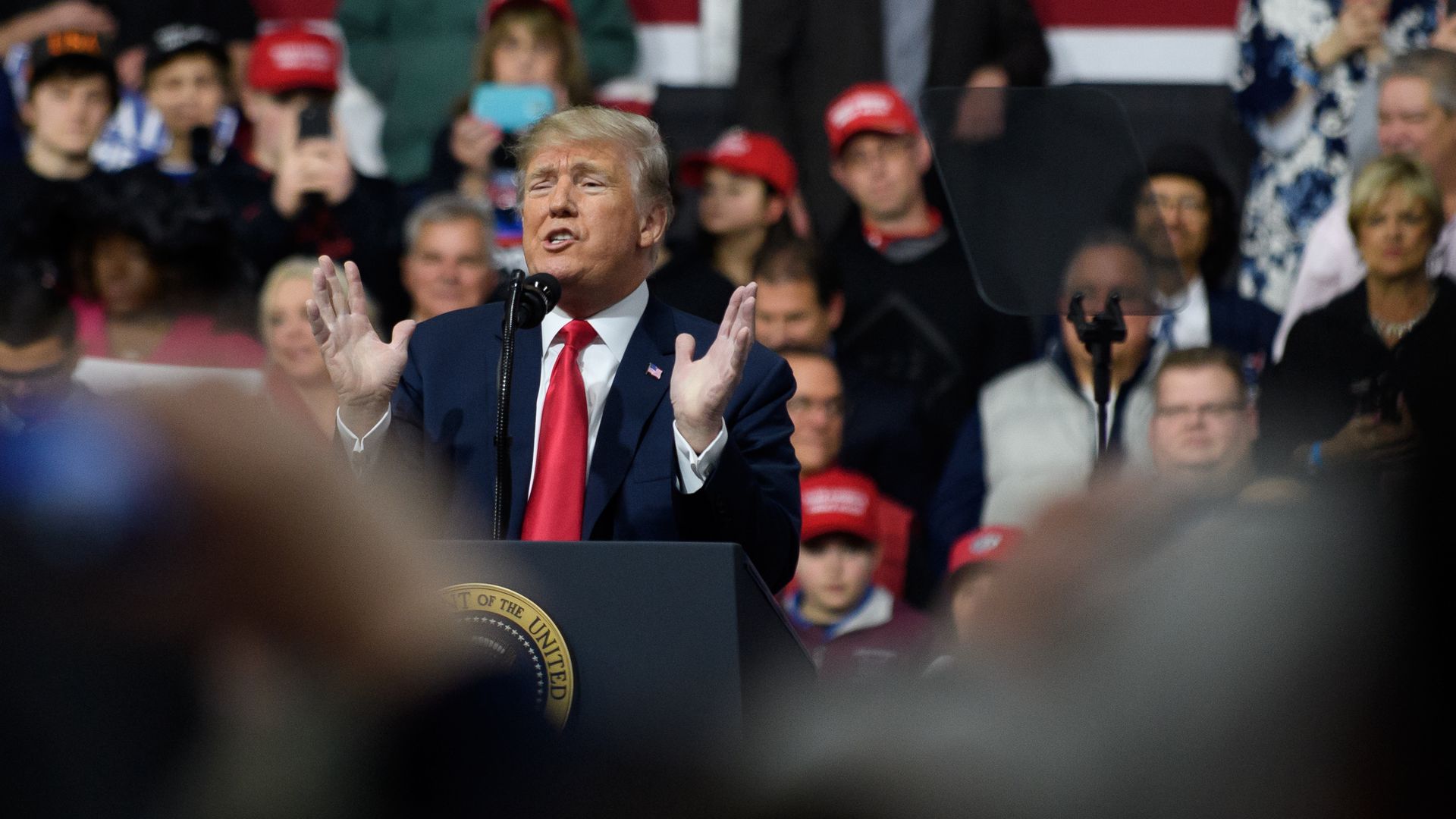 Senate Republicans believe a campaign trail assault from President Trump is their key to retaining a majority in this fall's midterm elections, per Politico. Their primary target races are five conservative states with vulnerable Democrats — West Virginia, North Dakota, Indiana, Missouri and Montana — as well as battleground states like Ohio, Pennsylvania, and Michigan.
The big picture: The Senate GOP doesn't see President Trump's national unpopularity as a hindrance given this year's Senate map. Sen. John Thune told Politico that Republicans "got to have some intensity in our base," believing that Trump can bring that intensity on the trail. Of course, it's worth noting that the last two Republican candidates who saw an in-person push from Trump — Roy Moore in Alabama and Rick Saccone in Pennsylvania — both lost their elections.
Go deeper