Danny Tarkanian listens to Trump, drops out of Nevada Senate race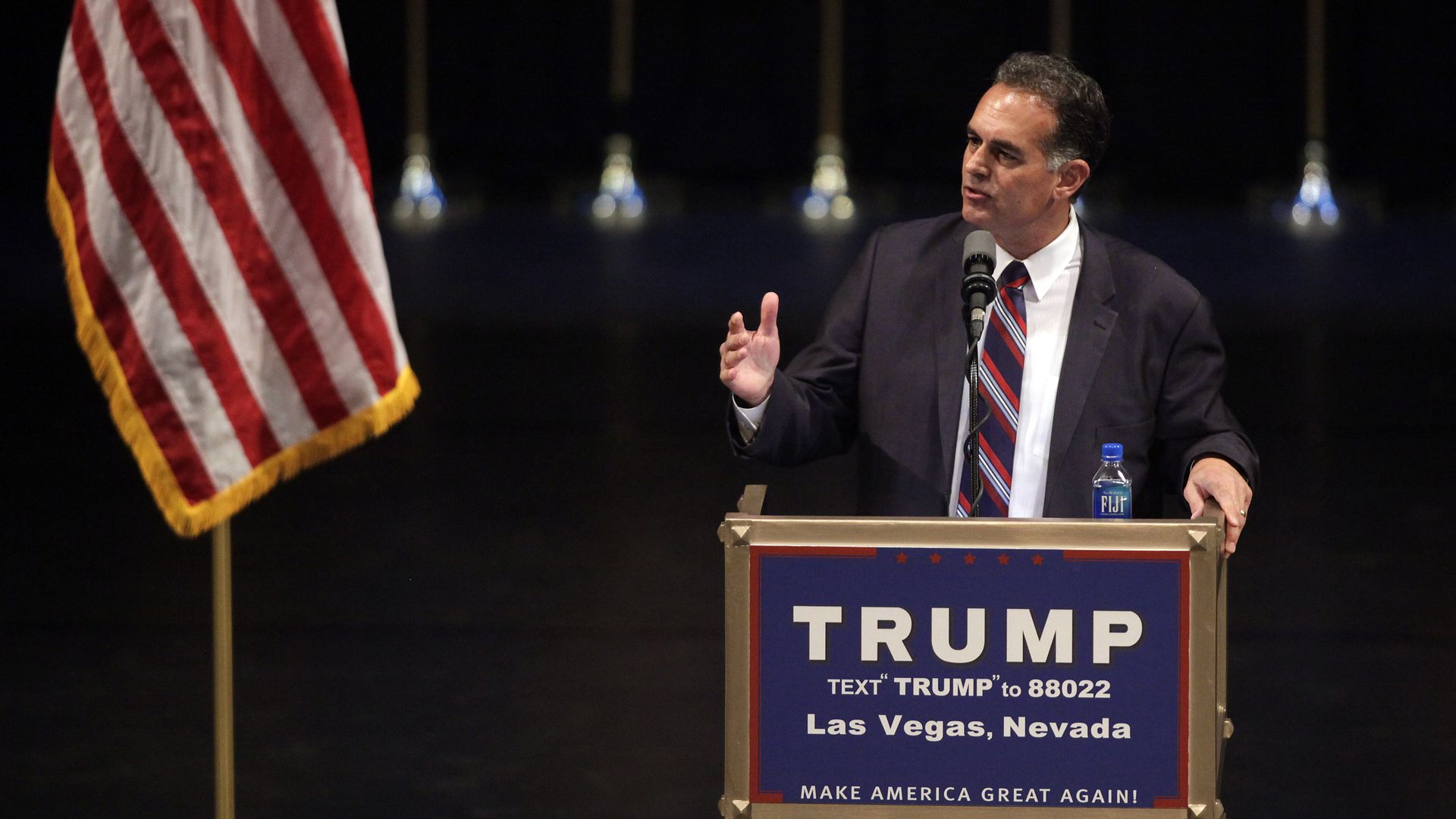 Danny Tarkanian announced today he's running for Congress in Nevada's 3rd district instead of for the U.S. Senate, per the Nevada Independent.
Why it matters: Dean Heller is defending one of the most vulnerable Republican-held seats, as he's the only GOP senator up for re-election in 2018 who represents a state Hillary Clinton won in 2016.
Just minutes before the announcement, President Trump publicly nudged Tarkanian — who is backed by Steve Bannon and was running against incumbent Dean Heller in the Nevada Senate race — to instead run for the House of Representatives.
"It would be great for the Republican Party of Nevada, and it's unity if good guy Danny Tarkanian would run for Congress and Dean Heller, who is doing a really good job, could run for Senate unopposed!"
— Trump on Twitter
Today is the filing deadline for candidates running in Nevada. Tarkanian joins a crowded primary in NV-03: there are six Democratic candidates running and eight Republicans. Although the district has a Democratic representative, Rep. Jacky Rosen, the Cook Political Report lists it as a toss-up race with R+2 partisan voter index.
How it happened: President Trump's office contacted Tarkanian about switching races earlier in the week, per the Nevada Independent, but he wasn't convinced then. He said he wouldn't switch to a congressional race unless Trump made it known publicly that that's what he wanted, which he eventually did via a tweet.
One more thing: Rep. Rosen is vacating her NV-03 House seat to run against Sen. Heller in the U.S. Senate race.
Go deeper