Some Democrats want Hillary Clinton to go away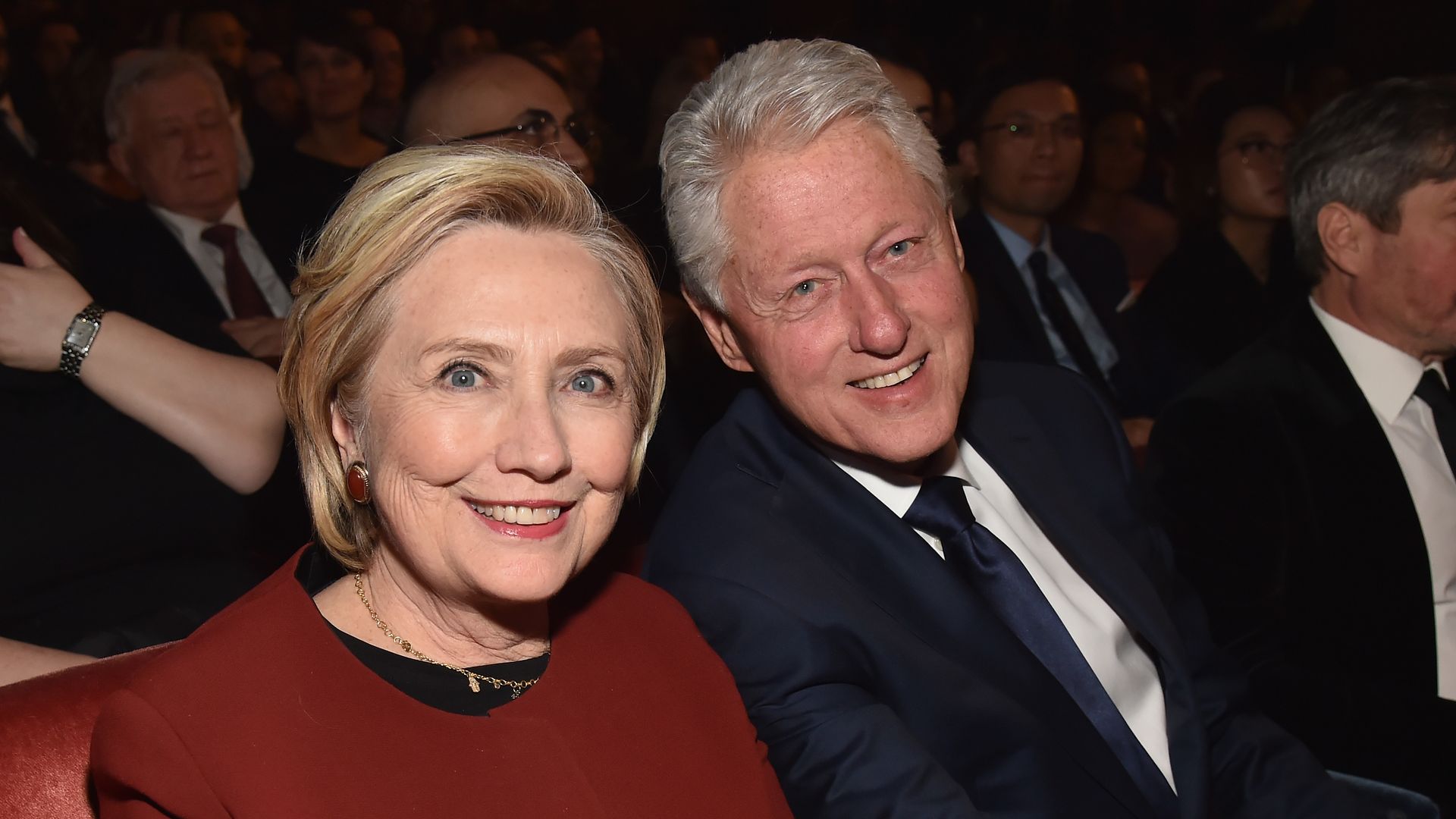 North Dakota Sen. Heidi Heitkamp said Hillary Clinton can't go away "soon enough" while speaking with local radio station KFGO. The host, Heitkamp's brother, asked when Clinton will "ride off into the sunset." Heitkamp responded simply: "Not soon enough."
Why it matters: Similar to the trend of Republican candidates distancing themselves from President Trump, Heitkamp joins a growing list of vulnerable Democrats up for re-election this year who don't want to be viewed as Clinton Democrats.
The backdrop: The backlash comes after a recent speech Clinton gave in India, in which she declared she "won the places that represent two-thirds of America's gross domestic product." She clarified her areas of support as "the places that are optimistic, diverse, dynamic, moving forward."
Other Democrats criticizing Clinton's comments:
Sen. Sherrod Brown of Ohio told Huffington Post: "I don't really care what she said. I just think that that's not helpful."
Sen. Claire McCaskill of Missouri told reporters on Capitol Hill "Oh, come on. You're killing me here," according to WashPost.
Patty Solis Doyle, Clinton's 2008 campaign manager, per CNN: "Look, this was bad. I can't sugarcoat it. She was wrong and clearly it's not helpful to Democrats going into the midterms and certainly not going into 2020."
Go deeper: Warning signs for vulnerable Senate Democrats in 2018.
Go deeper