Tillerson speaks for the first time since being fired by Trump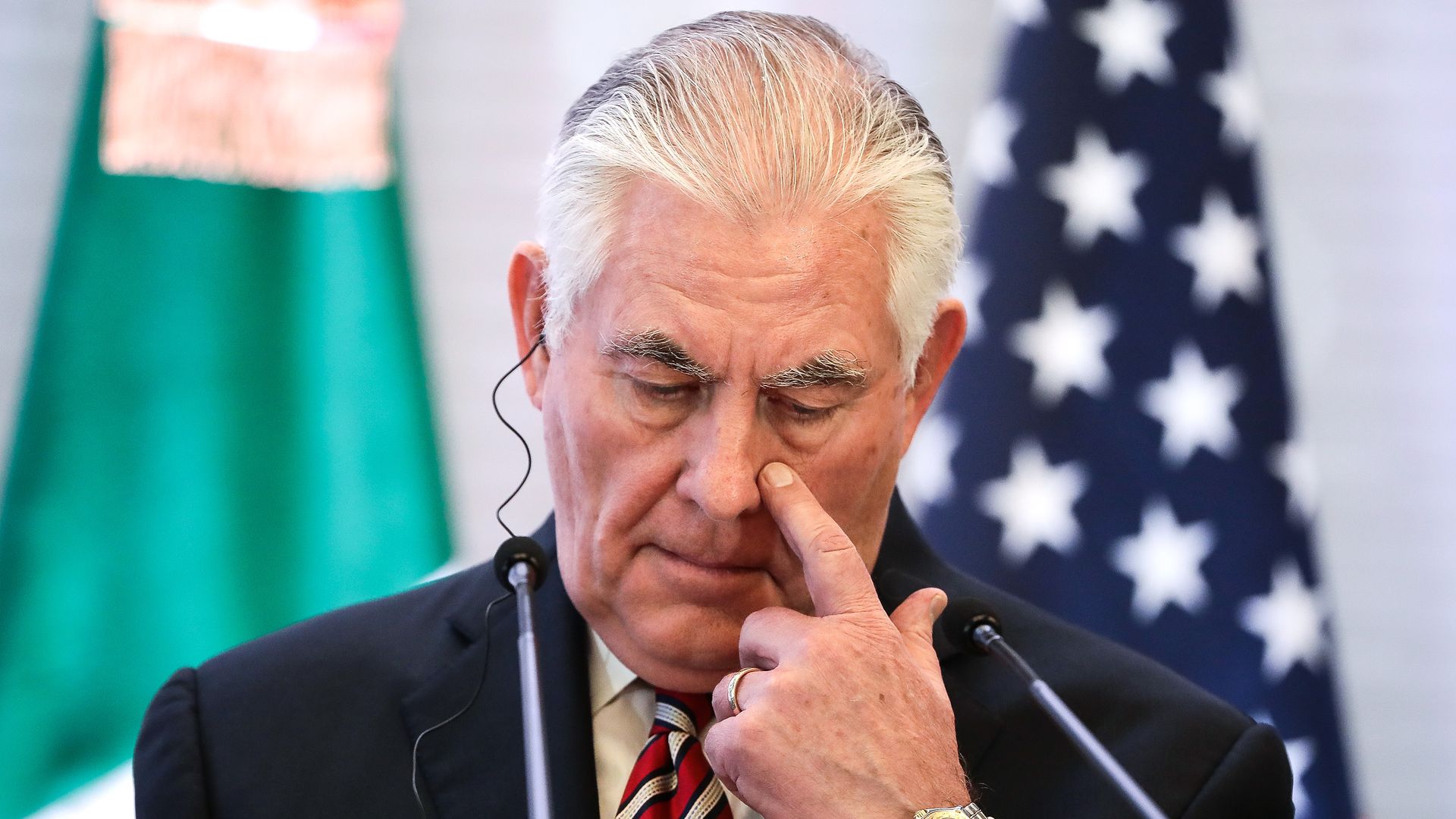 Outgoing Secretary of State Rex Tillerson said in a press conference on Tuesday that he "received a call today from the President of the United States a little after noon time." Trump tweeted about Tillerson's dismissal at 8:44am. In closing, Tillerson said he thanked the "300 plus million Americans...for your devotion to a free and open society, to acts of kindness toward one another, to honesty." He took no questions.
Catch up quick: Trump tweeted Tuesday morning that CIA Director Mike Pompeo would replace Tillerson. The State Department issued a statement shortly after that said Tillerson was unaware of the reason he was fired. Trump said he made the decision by himself.
Parting words:
On North Korea: Tillerson said the department "exceeded expectations" with the maximum pressure campaign on North Korea.
"While progress has been made, much work remains," citing the situation in Syria and with respect to achieving peace and seeing a "healthy government installed," as well as ousting ISIS.
On Russia: "Continuing on their current trajectory is likely to lead to greater isolation."
"I close by thanking all for the privilege of serving beside you for the last 14 months."
"I'm proud of the opportunity I've had to serve my country. God bless all of you. God bless the American people. God bless America."
Tillerson will delegate his responsibilities to his deputy, and his final official day will be March 31st.
Go deeper:
Go deeper