Updated Mar 6, 2018 -

World
Glimmers of hope in Korea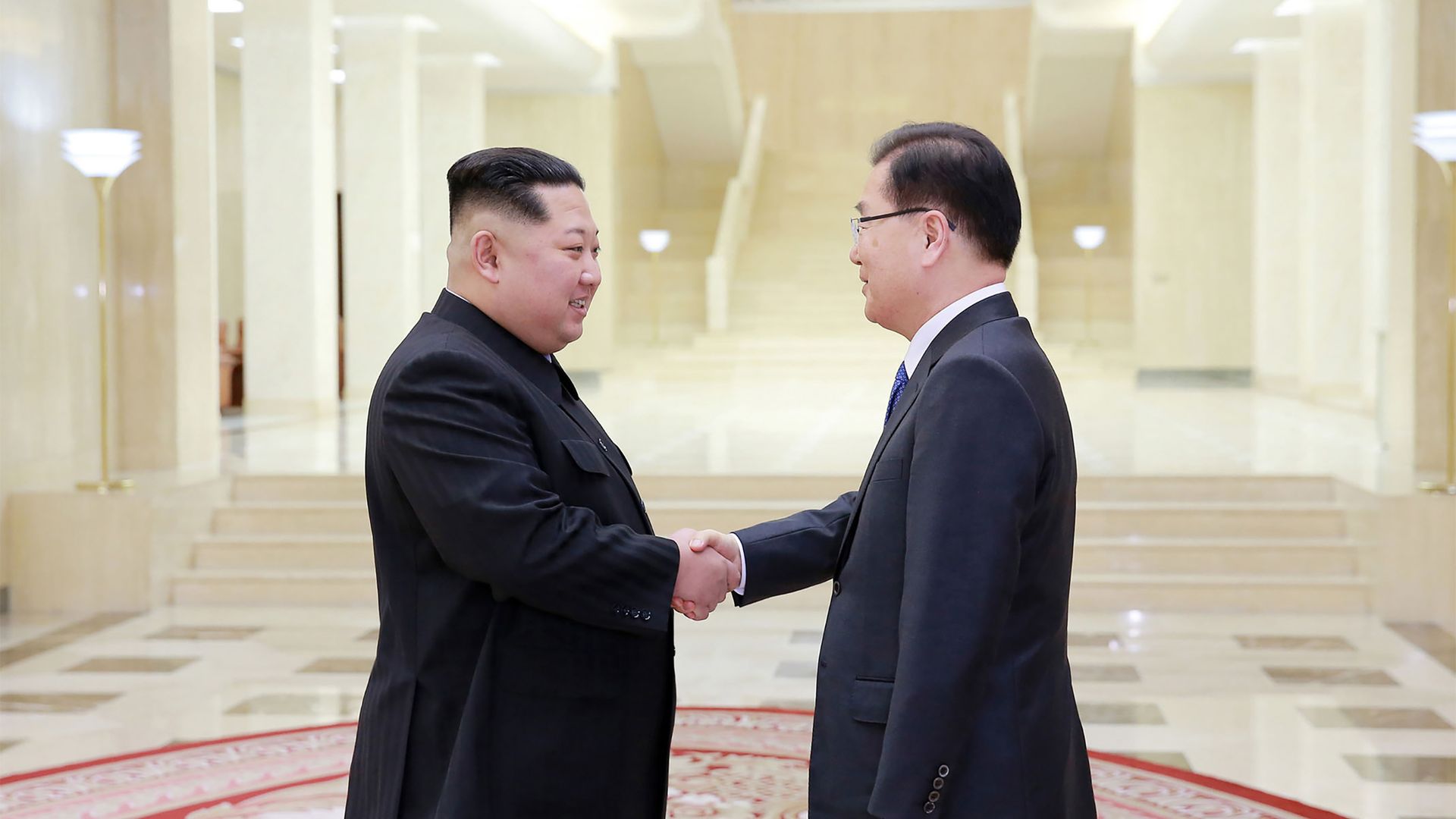 Following discussions between South Korean and North Korean officials in Pyongyang, North Korea has expressed a willingness to discuss denuclearization with the U.S. if the safety of its regime is guaranteed, according to Bloomberg News. This is the first time since 2003 that the regime has floated denuclearization.
Other breakthroughs, per the AP: The Koreas have agreed to meet at a summit again in April and will establish a telephone hotline between their military leaders to avoid escalation. North Korea also agreed to a moratorium on its nuclear and missile tests if the U.S. comes to the table for direct talks, though President Trump has said negotiation will happen only after denuclearization.
"The North expressed its willingness to hold a heartfelt dialogue with the United States on the issues of denuclearization and normalizing relations with the United States. It made it clear that while dialogue is continuing, it will not attempt any strategic provocations, such as nuclear and ballistic missile tests."
— Statement from Seoul,
via NYT
The big picture: Direct talks involving the U.S. would be a significant step forward, as recent discussions have just been with South Korea. Any viable solution would likely involve buy-in from other key players, including China and Japan.
How we got here...
North Korea knew it had to come to the negotiating table. This comes just after the U.S. slapped the biggest-ever sanctions package on the regime in addition to crippling rounds of international sanctions.
The two Koreas showed unity at the Winter Olympic Games in South Korea and opened a dialogue, but the North Koreans scheduled and then cancelled a meeting with Vice President Mike Pence.
South Korean negotiators spent Monday and Tuesday in Pyongyang engaged in talks with Kim Jong-un.
President Trump has greeted the news with cautious optimism on Twitter. But Director of National Intelligence Dan Coats told lawmakers, "I'm quite skeptical about all of this."
Go deeper: How North Korean diplomacy has failed in the past
Go deeper