Senate Intel thinks House Intel Republicans leaked Warner texts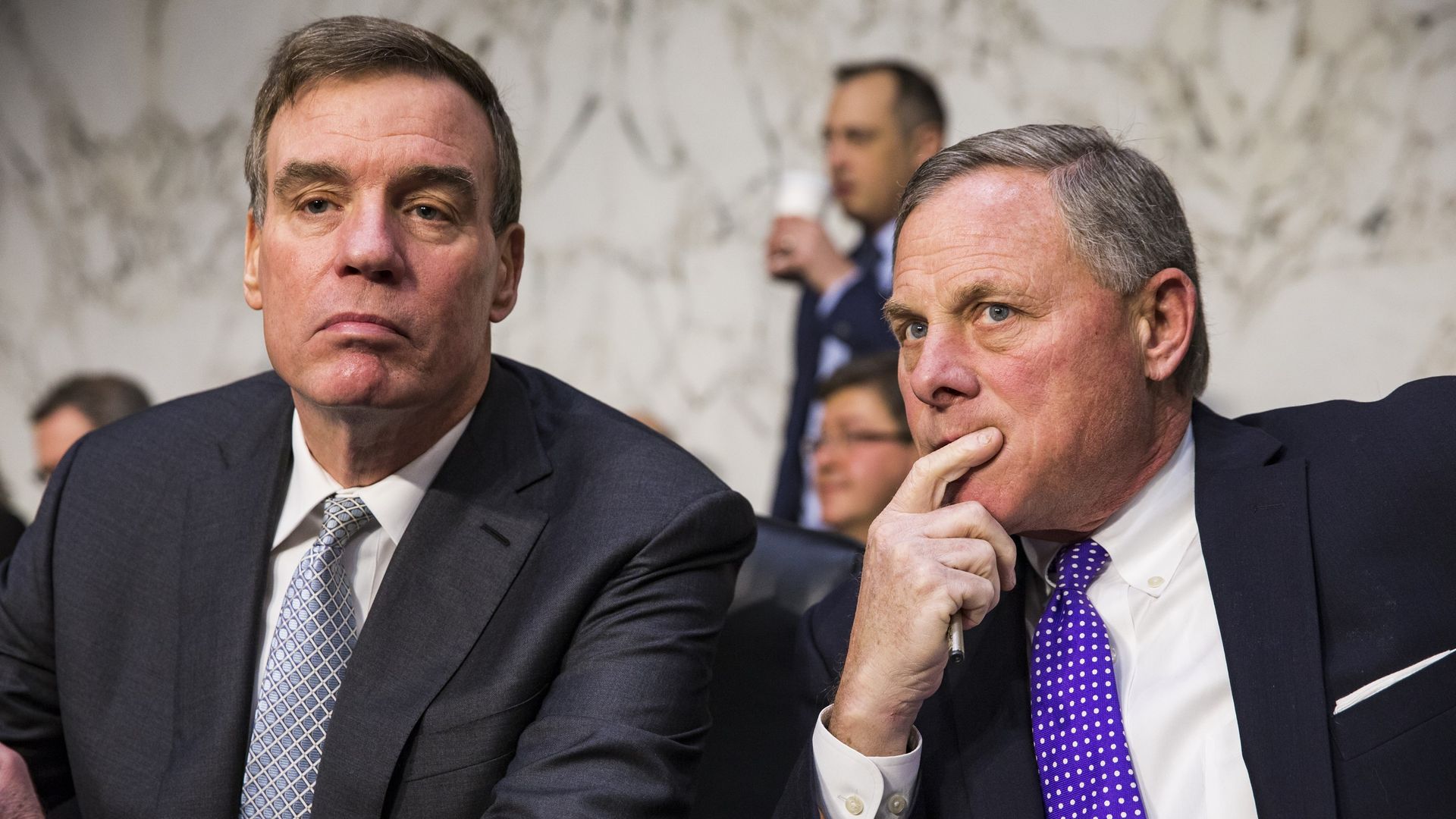 The Senate Intelligence Committee believes that Republican members of the House Intelligence Committee leaked text messages between a lobbyist and Sen. Mark Warner, Senate Intel's vice chair, that detailed attempts to set up a meeting with Trump-Russia dossier author Christopher Steele, per the NYT. The leak concerned Warner and Senate Intel Chair Richard Burr so much that they felt the need to meet with House Speaker Paul Ryan to voice their concerns about partisan actions by their House counterparts.
Why it matters: The House Intelligence Committee, led by Rep. Devin Nunes, has been the center of a number partisan controversies surrounding the Russia investigation — most notably, the competing memos regarding alleged government surveillance abuses. Partisan rancor runs so deep internally that committee Republicans reportedly want to build a wall to separate their staff from Democratic staff.
Go deeper