How Facebook and newspapers are becoming frenemies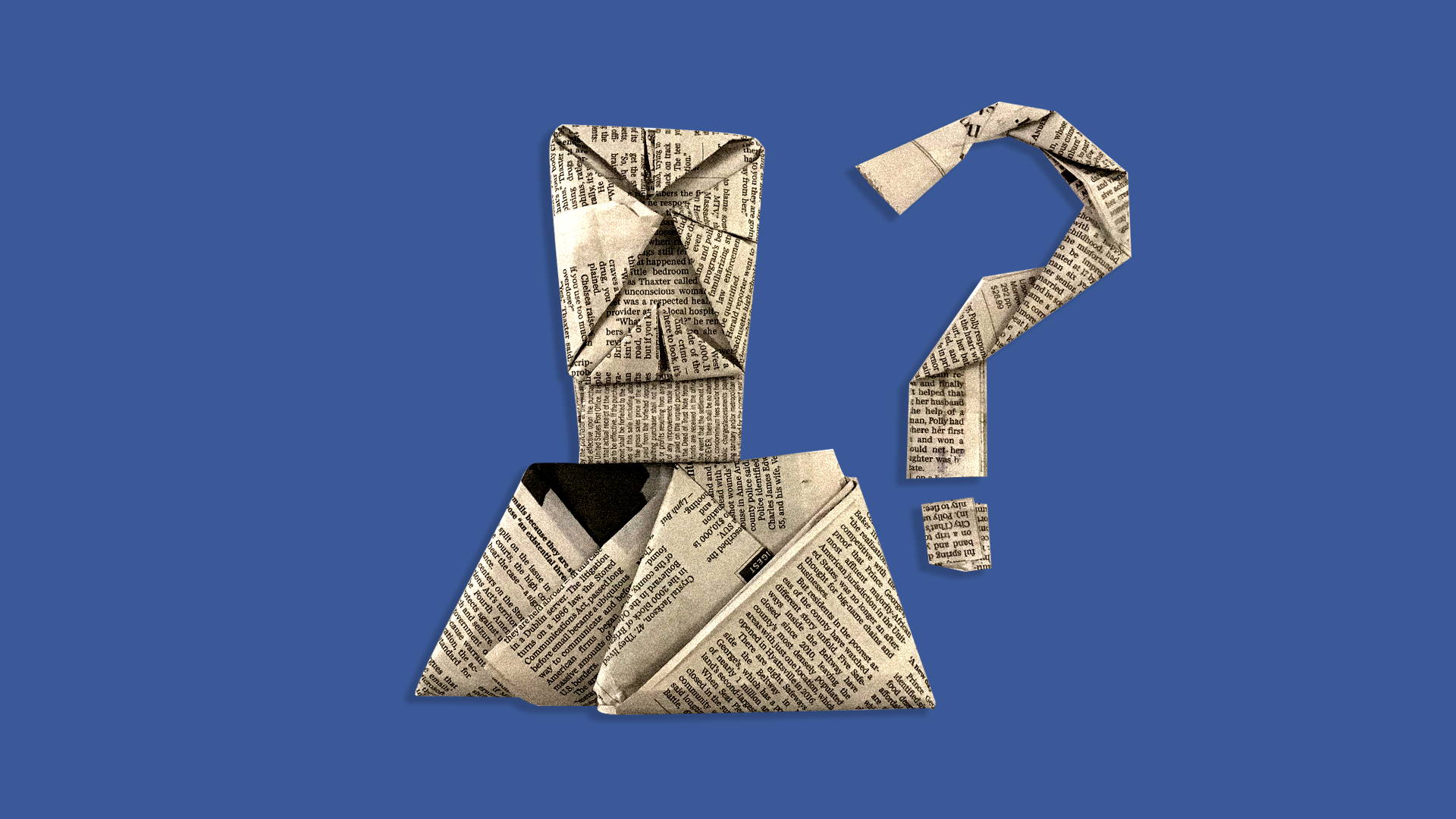 The newspaper industry is working with Facebook to launch a new project to help local newspapers beef up their digital subscription efforts, Axios has learned. But that doesn't mean they've made peace.
In fact, the News Media Alliance — a newspaper trade group that's working with Facebook on the subscription project — is simultaneously launching a political action committee to help reward members of Congress for elevating their goals, including an antitrust safe harbor to better compete against Facebook and Google for audience and ad dollars.
Driving the news: How can both be happening at the same time? While the News Media Alliance wants to work with Facebook to bolster subscriptions through the new project — to be called the Local News Subscriptions Accelerator — its president, David Chavern, argues that Facebook (and Google) has a long way to go before presenting a sustainable model for news on platforms.
That means it needs a two-pronged approach of working with platforms and advocating for greater economic change through Congress. "We're saying, 'Thank you, but we're not there yet," says Chavern, in response to Facebook's efforts.
Between the lines: Part of this disparity comes from the split between the way local newspapers and national newspapers work with tech companies. The News Media Alliance, which represents some of the larger national newspapers, feels less dependent on Facebook for its technology tools than some of its local counterparts, which empowers it to take more formalized action against Google and Facebook.
While it's unlikely members of Congress will take swift action, if any, on a safe harbor, the Trump administration generally supports deregulating legacy industries — like broadcast and telecom — to empower them to compete with tech firms that have traditionally avoided regulation.
The big picture: Increased calls for regulation to curb the dominance of Google and Facebook make it easier for NMA to argue for repealing existing media competition laws that prevent news organizations from working together to negotiate better deals with major internet platforms.
CNN President Jeff Zucker became the latest high-powered executive Monday to call on regulators to look into Facebook and Google's dominance.
Facebook has been making a more conscious effort to work with newspapers and digital publishers on bolstering their subscription and monetization efforts through its platform. Executives have conceded that it hasn't been as transparent with working with publishers on tests and experiments in the past, but that it's looking to do more.
"We want to go the extra mile," says Campbell Brown, Facebook's head of journalism partnerships. "When I started here, there was only one person on local. Now its the largest news partnerships team we have."
Chavern says he understands Facebook's position and that he's just trying to manage the situation with the tools he has.
"Theres no silver bullet. I think they are commercial actors getting best deal they can. And I represent commercial actors trying to get the best deal they can, and to sustain journalism in the future."
Go deeper