South Korea calls on U.S. and North Korea to compromise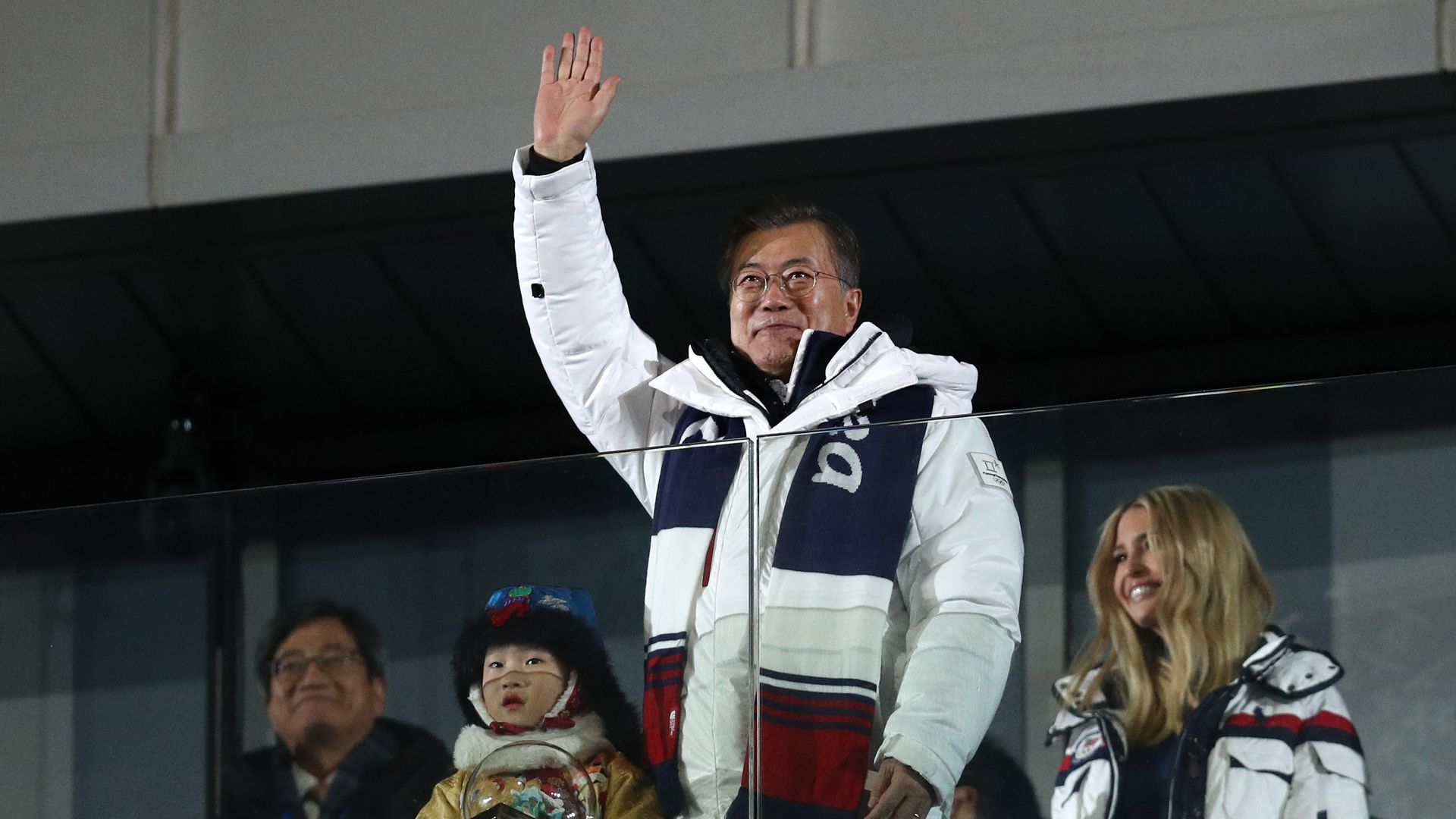 South Korean President Moon Jae-in said Monday that in order to diplomatically resolve the crisis over North Korea's nuclear weapons program, all sides must be ready to make concessions. Moon said the U.S. must lower its threshold for talks and North Korea must demonstrate a willingness to denuclearize, reports Reuters.
Why it matters: The Trump administration has said it is open to talks with North Korea, but only to explain that the U.S. will continue to apply maximum pressure on the country until it begins the process of denuclearization, per the AP. The U.S. says it will not enter formal negotiations until disarmament is officially on the table.
Go deeper