White House answers for Trump's weekend tweets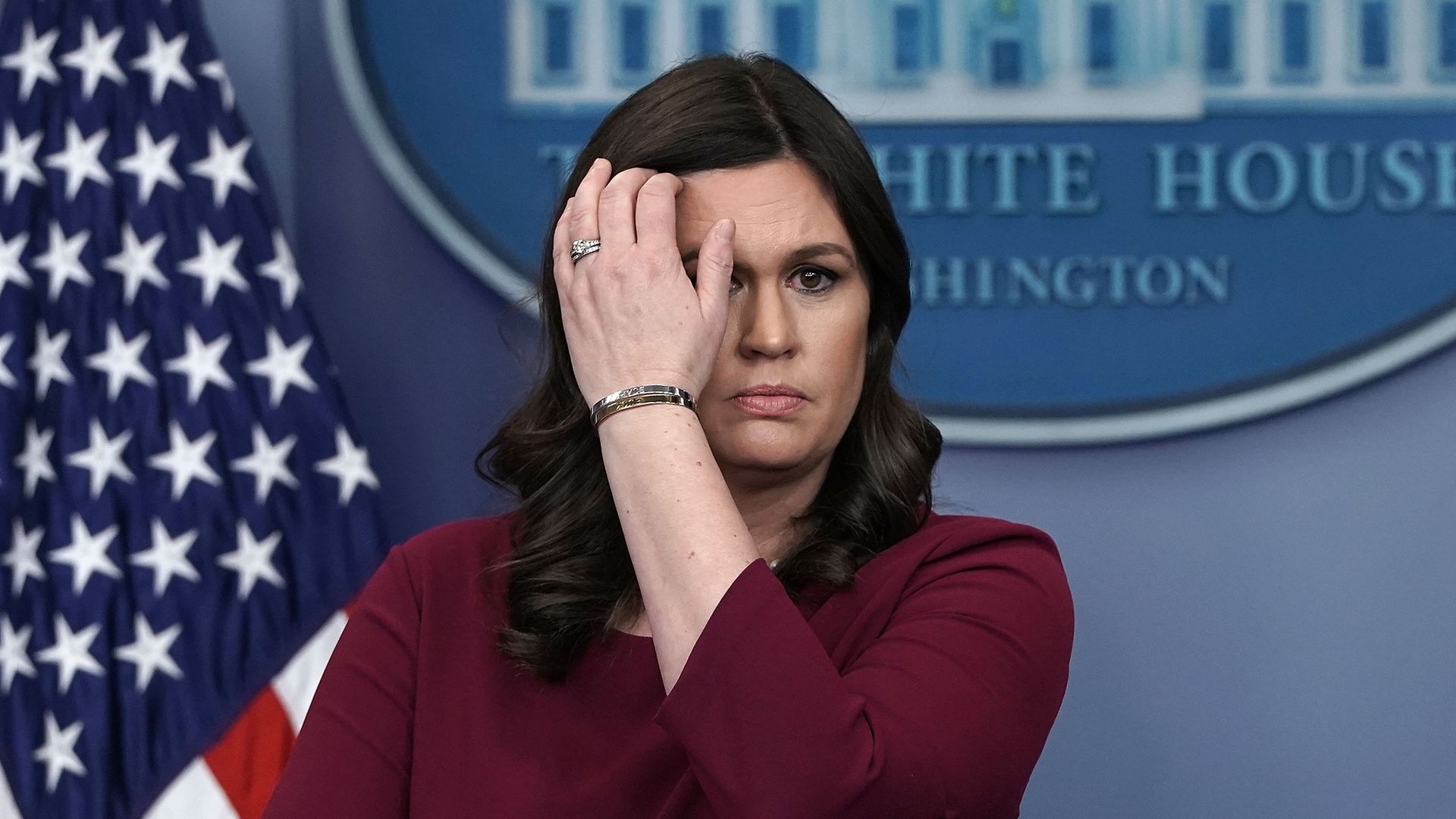 Press Secretary Sarah Sanders faced questions from reporters Tuesday after President Trump spent the weekend tweeting several times about the Russia probe and the Parkland school shooting.
"It's very clear that Russia meddled in the election ... It's also very clear that the Trump campaign didn't collude with the Russians."
— Sarah Sanders
On the Russia probe:
Trump didn't mean that the FBI missed the tip regarding the Florida shooter because the Bureau was preoccupied with the Russia investigation, though he linked the two, Sanders said.
"The president has been extremely tough on Russia." He has taken "a number of actions against Russia ... Obama was too weak," Sanders said.
On the Florida shooting:
The White House will hold a listening session on Wednesday with members of the Parkland community and individuals affected by the Sandy Hook and Columbine shootings to discuss safety in schools.
"The president supports not having the use of bump stocks ... We expect further action on that in the coming days."
On White House staffers:
"No decision within the memo will impact anything that Jared Kushner is working on," she said, referring to Chief of Staff John Kelly's changes to the White House security clearance process in the wake of Rob Porter's exit.
Trump still has confidence in national security adviser Gen. H.R. McMaster though he sent a tweet criticizing McMaster's public comments on the latest Mueller indictments.
Go deeper