D.C. doesn't know what to do about the opioid crisis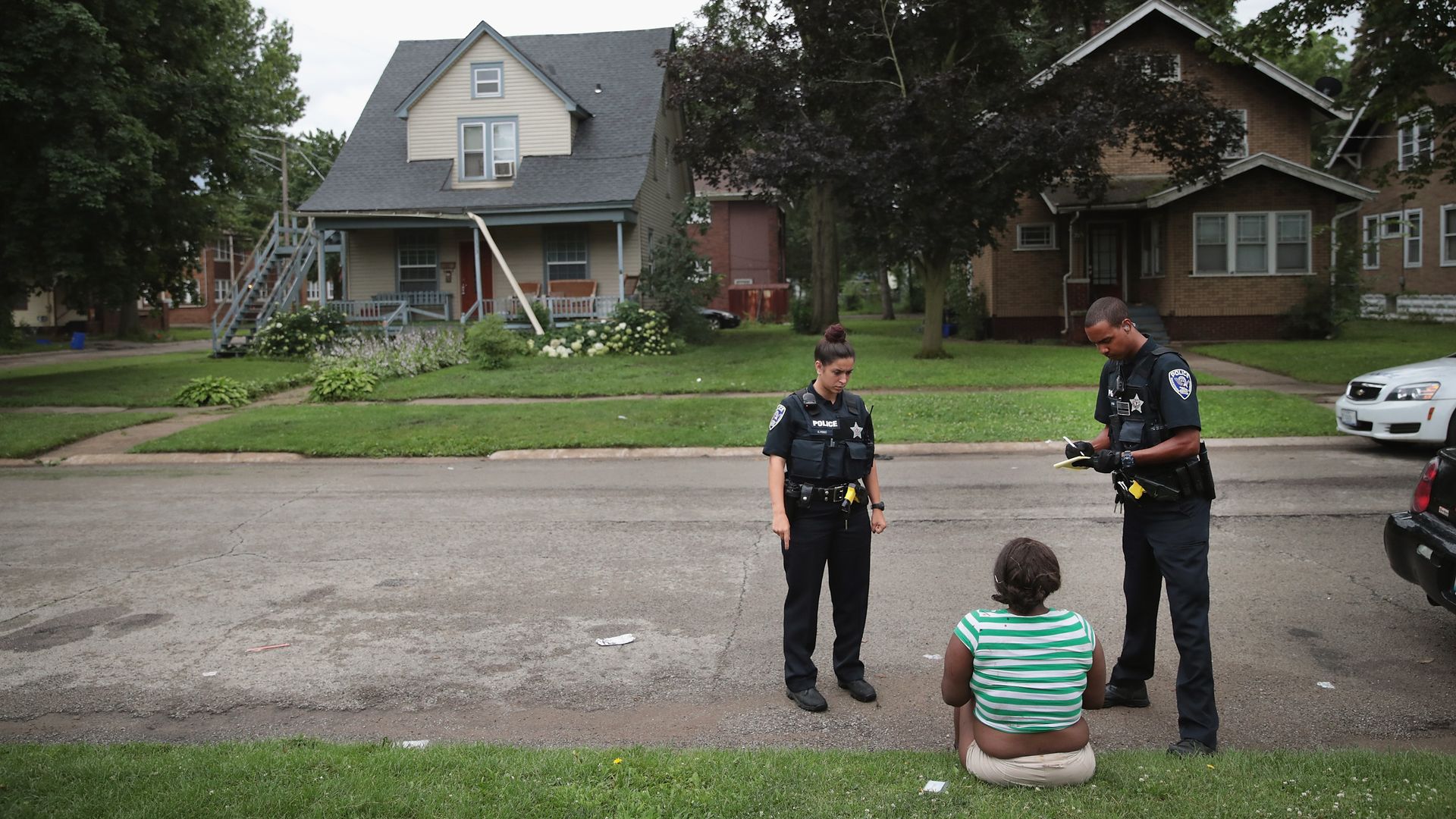 Washington is still falling behind in helping to address the country's opioid crisis, some lawmakers and policy experts say, even as the epidemic rages on across the country. Congress recently provided $6 billion for the effort, and it's getting the ball rolling on another legislative push as well. But lawmakers aren't yet sure what that push will entail.
Why it matters: Roughly 64,000 Americans died of drug overdoses in 2016; the overwhelming majority of those cases involved some combination of prescription painkillers, synthetic opioids or heroin. Yet because the problem is so sweeping, the push for a policy response is being pulled in several directions — from immediate treatment to law enforcement to community rebuilding to new medical practices.
What's next: The Energy and Commerce Committee is going to begin a legislative push later this month. The committee is particularly interested in opioid distributors, which it's been investigating for a while now, "but the manufacturers will be a focus as well," chairman Greg Walden said.
In the Senate, the HELP Committee plans to mark up an opioid bill toward the end of March.
Sens. Rob Portman and Sheldon Whitehouse, who co-sponsored the opioid bill Congress passed in 2016, said they're working on a followup.
Yes, but: When you ask members to get specific about what they'd like to do, most don't have much of an answer, beyond providing extra funding. And at the same time, they're still trying to address gaps in the steps they've already taken.
Sen. Roy Blunt said the Senate Appropriations health care subcommittee does not yet know what it wants to do with the $6 billion set aside for opioid response in Congress' big budget deal.
"My inclination is that whatever we do, we ought to be doing on a basis of trying to give an amount of flexibility that we can figure out what's working and what's not working," he added, reflecting an attitude shared by many Republicans.
"We're catching up, in terms of the funding for treatment. That's one of the big issues," Portman told me. And "in our original CARA Act, we had authorization for a national prevention program. That never happened. And so once again, we're going to promote a national program to focus on education and prevention."
Although most experts agree more money is needed, there's no consensus about how best to spend it.
"More money's needed, but I don't know whether there's enough direction given by Congress on how it ought to be spent," Sen. Chuck Grassley told me. "I think it's a rapidly growing problem ... We know some things to do, but we don't know that everything we're trying is going to work."
"Money's important, but we've got to get the policy right too. So you'll see some initiatives announced here pretty soon," Walden said.
I've had more deaths every year, so how can you be on track? And how can you be winning when you're losing more people?
— Sen. Joe Manchin
The Trump administration has declared the opioid crisis a national emergency, but that declaration didn't come with any new money. And the White House has largely focused on anti-drug advocacy, which most experts see as only a small part of any eventual solution.
The exception is the Food and Drug Administration. Commissioner Scott Gottlieb has publicly embraced medication-assisted therapy, and the FDA told the makers of one powerful painkiller to stop selling its product.
The other side: Independent Sen. Angus King called the new funding a "very good start," and listed off specific ideas about what else needs to be done: increasing the number of treatment beds; increasing the number of detox facilities; and creating more of a federal role in addiction prevention.
Of course, Democrats are more than happy to hit on the administration for its weak response.
"There is no all-hands-on-deck in federal agencies to combat this epidemic," said Sen. Sherrod Brown. "There's been no sort of moon shot about doing this biggest public health problem in decades, and so they've fallen fall short."
"Republicans tried to cut $800 billion from Medicaid, which is the primary payer for addiction treatment," said Sen. Chris Murphy. "I think Republicans are clearly not interested in working on the opioid epidemic."
Go deeper