Trump threatens to veto bipartisan immigration bill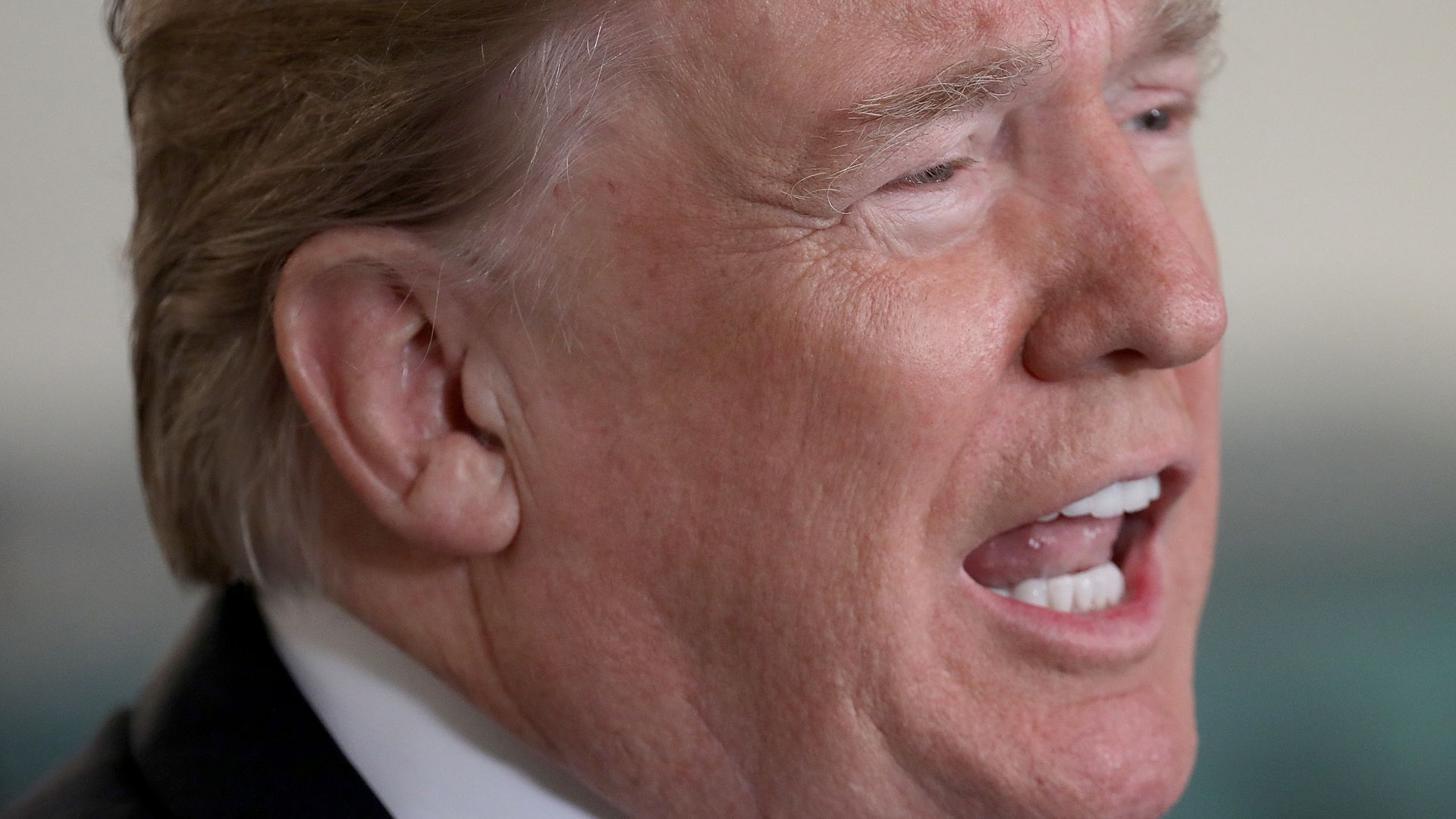 The White House released a statement Thursday coming out in full force against the bipartisan immigration bill drafted by Sens. Mike Rounds (R-SD) and Angus King (I-ME) stating that the amendment would "drastically change our national immigration policy for the worse by weakening border security and undercutting existing immigration law."
Our thought bubble, from Axios' Jonathan Swan: This is a big deal. Veto threats are rare at this stage of the legislative process. As I said in Sunday's Sneak Peek, you should keep an eye on Sens. Tom Cotton and David Perdue. This is Trump emphasizing the extent to which the they represent his thinking on immigration, which is far more than Senate leadership or other more moderate senators. Trump is laying down a marker on immigration— and it's a tough one. 
Bottom line: It's hard to imagine a universe in which the bill Trump, Cotton and Perdue want gets 60 votes in the Senate. And it's equally hard to imagine the Senate passing an immigration bill that will satisfy Trump or the more conservative Republicans in the House. 
Later, Trump also tweeted his criticism of the bipartisan bill:
Go deeper