America's $3.5 trillion health care system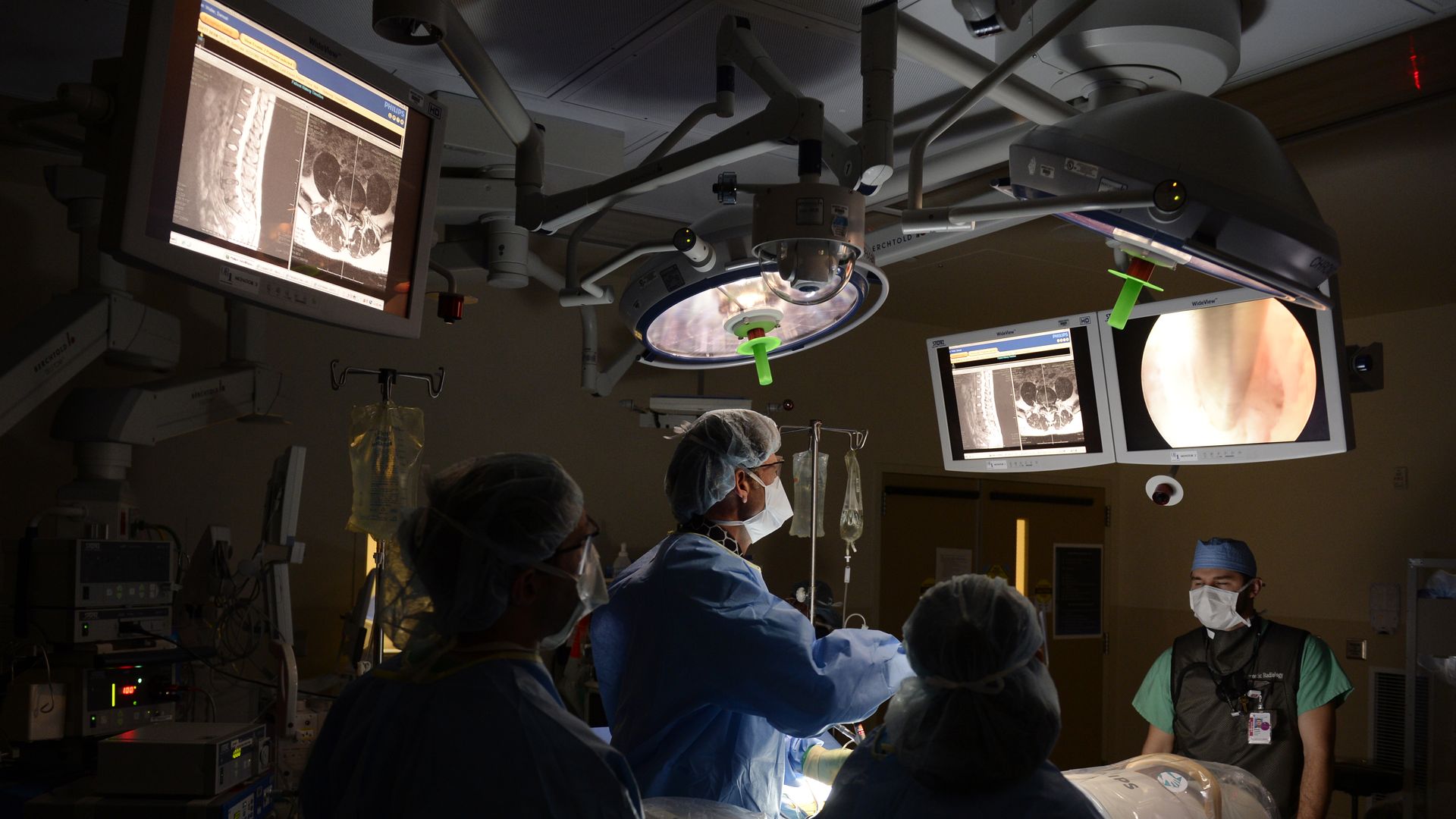 Americans continue to spend a lot of money on health care. Don't expect that to change. New preliminary federal data show annual health care spending climbed 4.6% to $3.5 trillion in 2017 — higher than the 4.3% growth rate in 2016 and still a lot higher than the broader inflation rate.
The bottom line: The new data reinforce the point that hospital visits, doctor appointments, surgeries, prescriptions and other health care services are gobbling up more of the U.S. economy right now and in the future at the expense of other societal priorities.
The big picture: The data are from independent actuaries within the federal Centers for Medicare & Medicaid Services. They predict national health spending will increase by 5.5% on average every year between 2017 and 2026. Projecting health care spending is imprecise and difficult, but some of the major reasons why the growth rate is ticking back up from historical lows:
Prices are bouncing back up.
Higher Medicare payments to hospitals and doctors than in prior years, as well as more intense use of health care services from baby boomers and other Medicare beneficiaries.
People who had Affordable Care Act plans used a lot of health care, which raised premiums.
Prescription drug prices, arguably the industry's biggest bugaboo these days.
A factor not considered: Consolidation, which a House hearing covered today.
Looking ahead: Growth in Medicare and Medicaid spending will only increase faster as more Americans get older and poorer. And the amount spent on people with private insurance will still rise quickly even though high-deductible plans are stunting demand.
Get smart: Prices remain the major driving force behind the country's ballooning health care tab.
Go deeper