Dow finishes up 39 points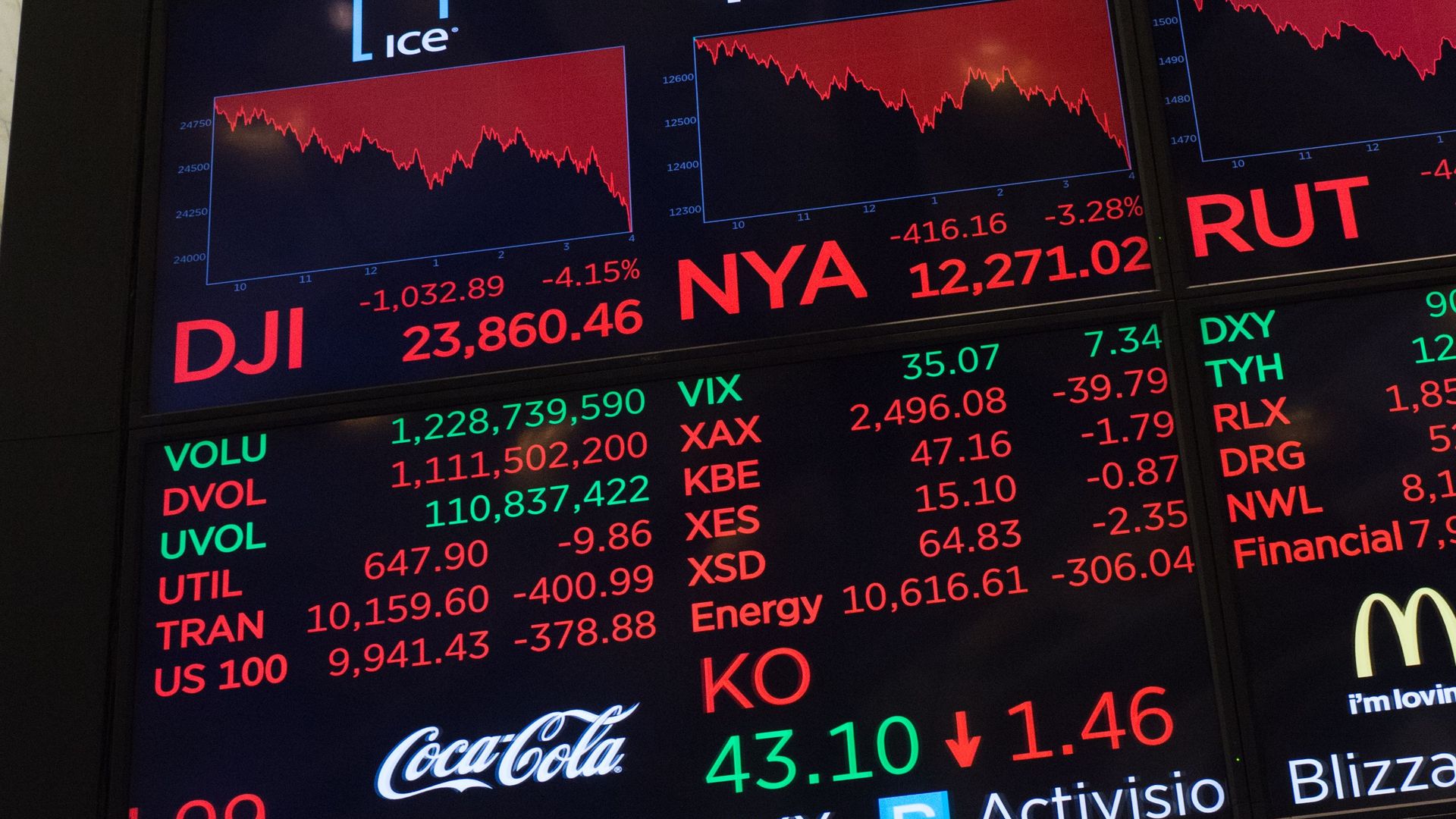 The Dow finished up 39 points Tuesday, recovering from an early loss of as much as 180 points. The Bureau of Labor Statistics will release its Consumer Price Index report tomorrow, which could give investors clarity into how much of a threat inflation really is, per CNBC.
The backdrop: February has proven to be one of the most volatile months for the stock market in years, pummeled by investor fears about inflation and higher interest rates. As Barron's pointed out over the weekend, "trading is expected to be choppier, and investors more nervous than they have been for two years." [Go deeper: Global markets could have "a much bigger shakeout coming"].
Below we'll be tracking the Dow's movements throughout the day:
9:30am: 24,540 (down 61 points from Monday's close of 24,601)
9:35am: 24,486 (down 115 points from Monday's close)
9:50am: 24,457 (down 144 points from Monday's close)
10:25am: 24,553 (down 48 points from Monday's close)
10:35am: 24,461 (down 140 points from Monday's close)
10:50am: 24,566 (down 35 points from Monday's close)
11:10am: 24,498 (down 103 points from Monday's close)
11:25am: 24,540 (down 61 points from Monday's close)
11:35am: 24,469 (down 132 points from Monday's close)
12:15pm: 24,536 (down 65 points from Monday's close)
12:40pm: 24,478 (down 123 points from Monday's close)
1:40pm: 24,667 (up 66 points from Monday's close)
4:00pm: 24,640 (up 39 points from Monday's close)
Go deeper