Dow closes up 400 as market tries to avoid second brutal week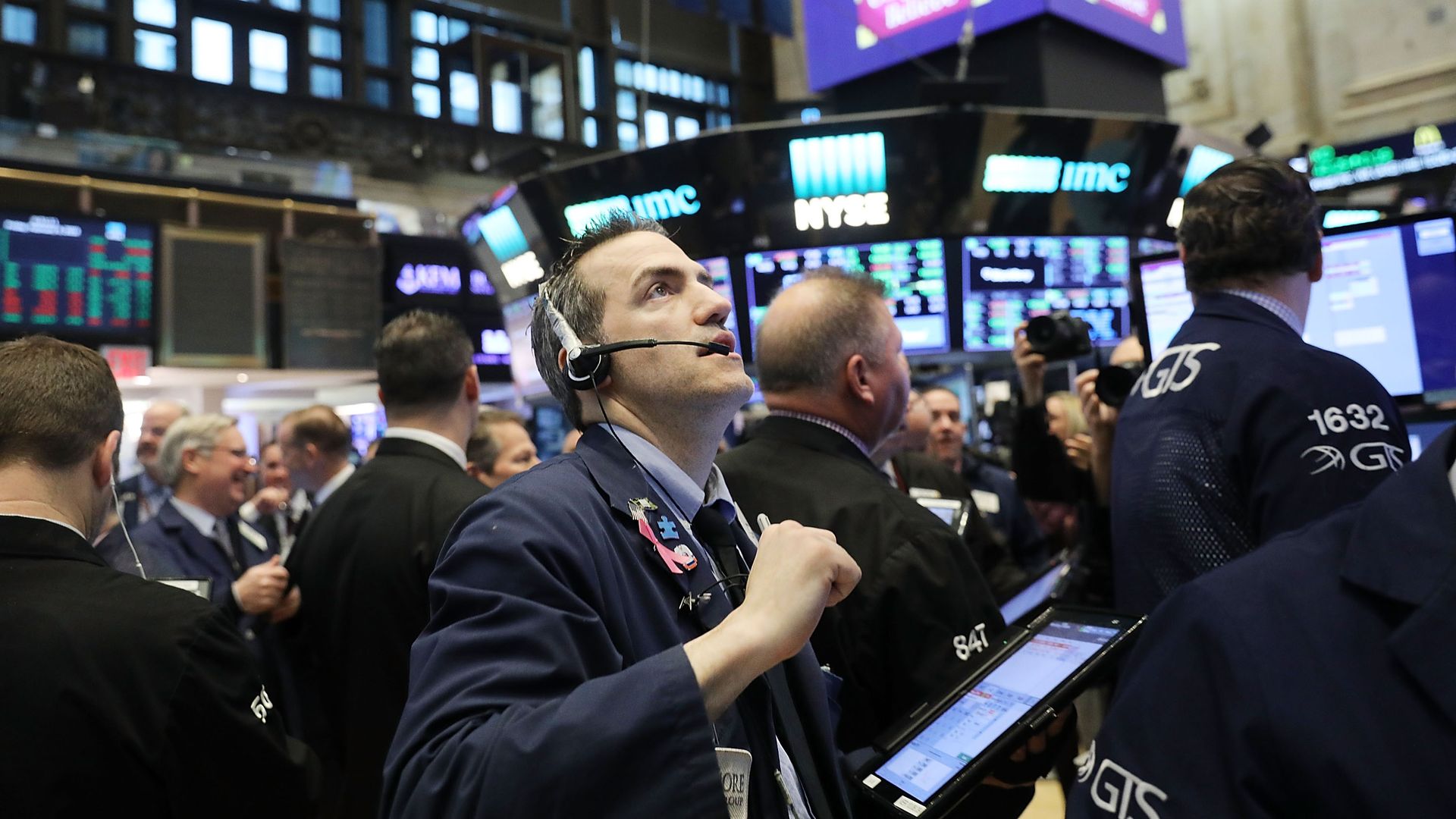 The stock market is picking up after a rocky week, with the Dow up 410 points at market close Monday.
The backdrop: February has proven to be one of the most volatile months for the stock market in years, pummeled by investor fears about inflation and higher interest rates. As Barron's pointed out over the weekend, "trading is expected to be choppier, and investors more nervous than they have been for two years." [Go deeper: Global markets could have "a much bigger shakeout coming"].
Below we'll be tracking the Dow's jumps from open to close:
9:35am (ET): 24,484 (up 294 points from Friday's close of 24,190)
10:25am: 24,330 (down another 154 points, up 140 points from Friday's close)
11:15am: 24,468 (up another 138 points, up 278 points from Friday's close)
12:15pm: 24,626 (up another 158 points, up 436 points from Friday's close)
2:00pm: 24,712 (up 86 points, up 522 points from Friday's close)
4:00 pm: 24,600 (down 112 points, up 410 points from Friday's close)
Go deeper