When the media becomes a political weapon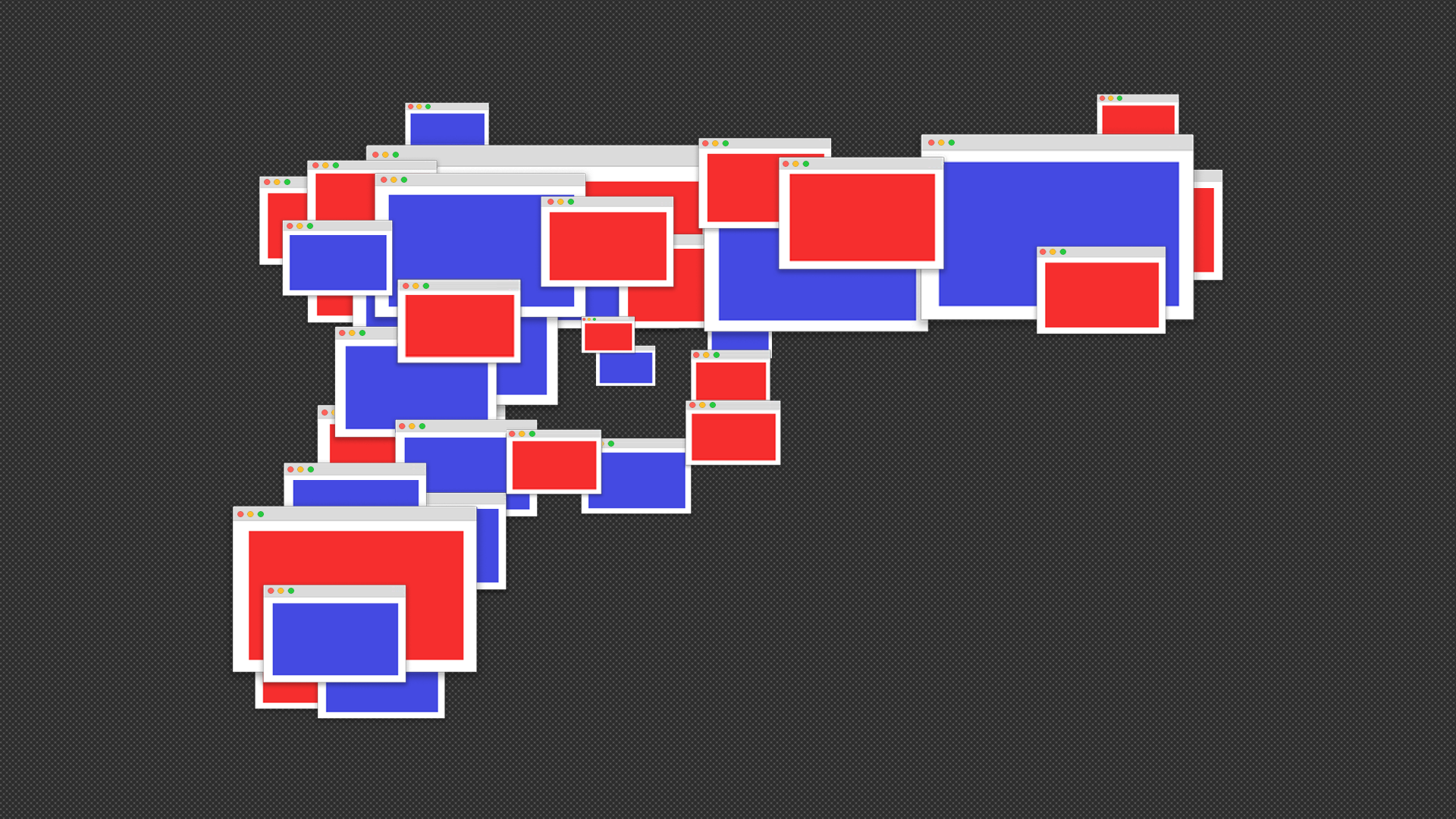 Political operatives who once relied on one-sided media outlets and platforms during campaigns now acknowledge their role in the erosion of trust in media and facts in general.
Why it matters: Increased polarization of media on both sides of the political spectrum has created a crisis of faith in the objective truth, leading to an unprecedented erosion of trust in institutions in America. Experts argue this could have a serious impact on the future of Western democracy.
People are struggling to distinguish real facts from fake news, driving a collapse of trust in the media and government as institutions. According to Edelman's latest Trust Barometer survey:
Over 60% of people worldwide say they can't distinguish between false reporting and objective journalism, and nearly 70% worry that fake news is being used as a political weapon. 
Media is now the least trusted institution around the world, and Republicans distrust the media more than Democrats.
Trust in platforms like Google and Facebook is plummeting while trust in journalism is rising. Still, overall trust in media continues to sink.
This is perpetuating a climate of instability and a lack of rational discourse needed to solve some of the country's biggest problems, thought leaders agreed at an Axios Expert Voices conversation in Washington on Wednesday.
Collapse of conservative media:
Steve Schmidt, veteran Republican campaign strategist and adviser — now vice chairman of public affairs at Edelman — said that some conservative media outlets are now peddling "outright misinformation" to the American people.
"I'm someone who's been a beneficiary of there being a conservative media" during stints as an adviser to presidential campaigns, he said. "Now you're routinely hearing calls for the arrest of political opponents and the jailing of members of the Justice Department. All these things fray at the norms in an advanced democracy and have enormous implications."
John Buckley, a veteran of Republican presidential campaigns in the '80s and '90s who is now CEO of Subject Matter, a public affairs agency, said the growing mistrust of facts is "driven in part by the conservative media and in part by a president bringing down faith in institutions." 
"We're probably going to have a calamitous event that is going to lead to some sort of truth reconciliation."
— Buckley
The explosion of tech platforms: 
The role technology platforms, such as social media networks and search, have played in exposing people to fake, biased or incomplete information was not lost on tech leaders. 
Dean Garfield, CEO of the Information Technology Industry Council, a trade group representing Google, Facebook and others, said: "There's a real effort to try to figure out what the right answers are." 
"Just because all of what is being done in tech isn't being advertised doesn't mean it's not getting done," he said. "The instinct in tech is to experiment and fail fast. So you'll see that experimenting over time is trying different things until we figure out the approach."
Craig Gordon, Washington bureau chief of Bloomberg News, says it's not that we are in a "post-fact world," but it's become so much harder for the facts to break through.
"Getting them in front of people feels like it's getting harder and harder," he said. "There are decisions being made that determine which stories get in front of which eyeballs, and that doesn't seem like it's going in the direction of more access to straight news."
Be smart: As technology has helped us to become more connected, it's also led many to be trapped in politically-charged information loops. Global disinformation campaigns by the Russians and others are taking advantage of those "information bubbles" to accelerate distrust and instability.
Possible solutions, according to the attendees:
An emphasis on reviving local news outlets, so people across the country have access to accurate information about their own communities.
A responsibility of businesses and employers, which have a higher level of trust than other institutions, to provide information and be involved in the communities in which they operate.
Go deeper