Democrats are going after 101 GOP House seats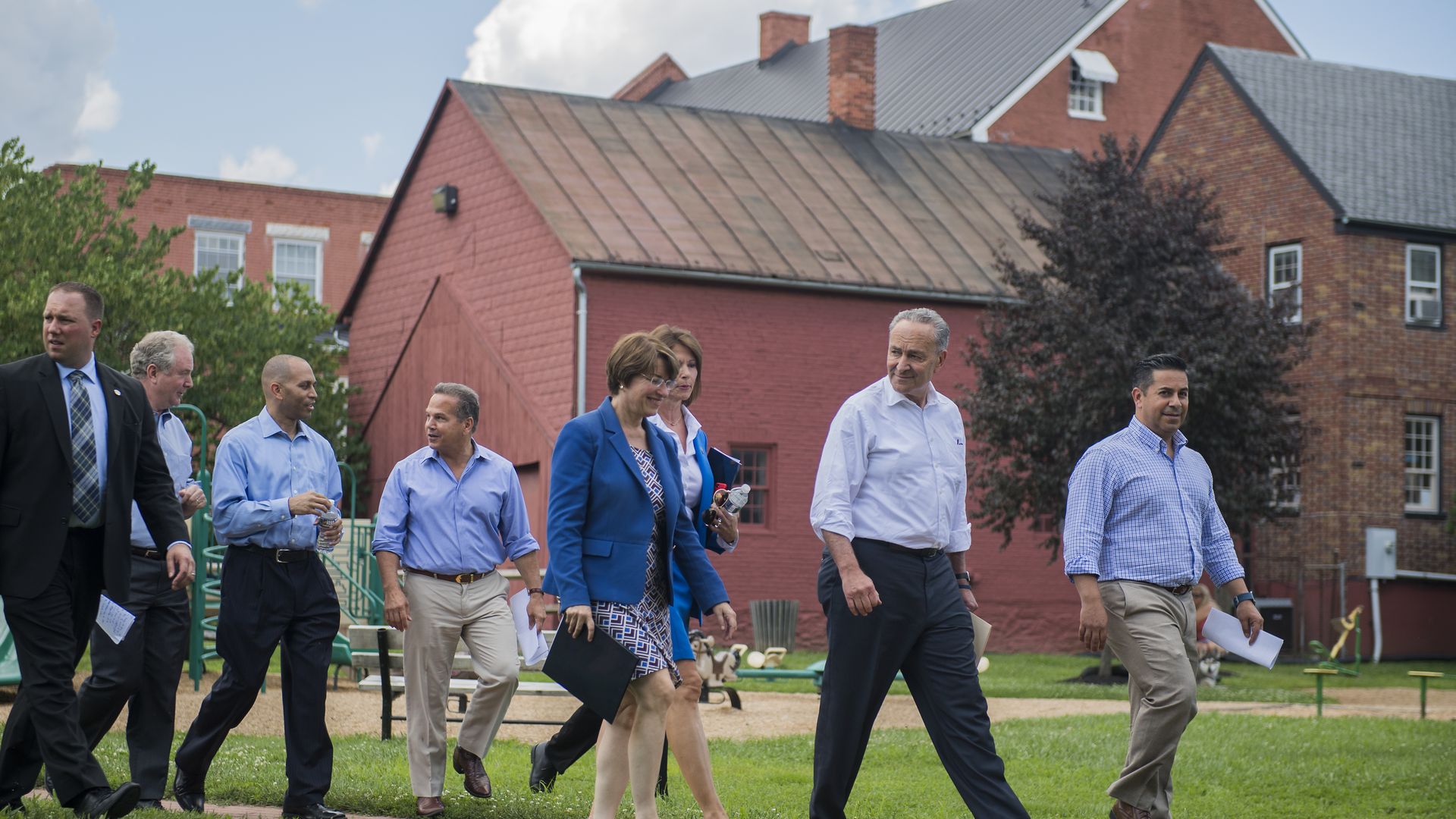 The Democratic Congressional Campaign Committee (DCCC) is targeting 101 House Republicans' seats in the 2018 midterms, NBC reports. That's the widest battleground in at least a decade.
Why it matters: This shows how Democrats are trying to ride the wave they've seen since Trump's election, in which they've taken 35 state legislature seats from Republicans.
They only need to win 24 seats to take back the House, which isn't guaranteed, so the DCCC hopes expanding into 101 districts — and focusing on everything from the diversity of their candidates to their messaging — will help Democrats' chances.
What they're saying:
NRCC National Press Secretary Jesse Hunt: "You can't put a seat in play based on hopes and dreams. The DCCC has an uncanny ability to overpromise and under-deliver and this is more of the same."
DCCC noticed that the NRCC's recent survey pointed out that Republicans are "trailing by only four points" on the generic Congressional ballot, which they viewed as noting Democrats' +4 advantage.
The latest: The most recent additions to the list of targets include districts in the Republican strongholds of South Carolina, Texas and Wisconsin. Cook Political's latest analysis says 21 districts that were up in the air are now leaning left.
Go deeper