The GOP's crisis of quitting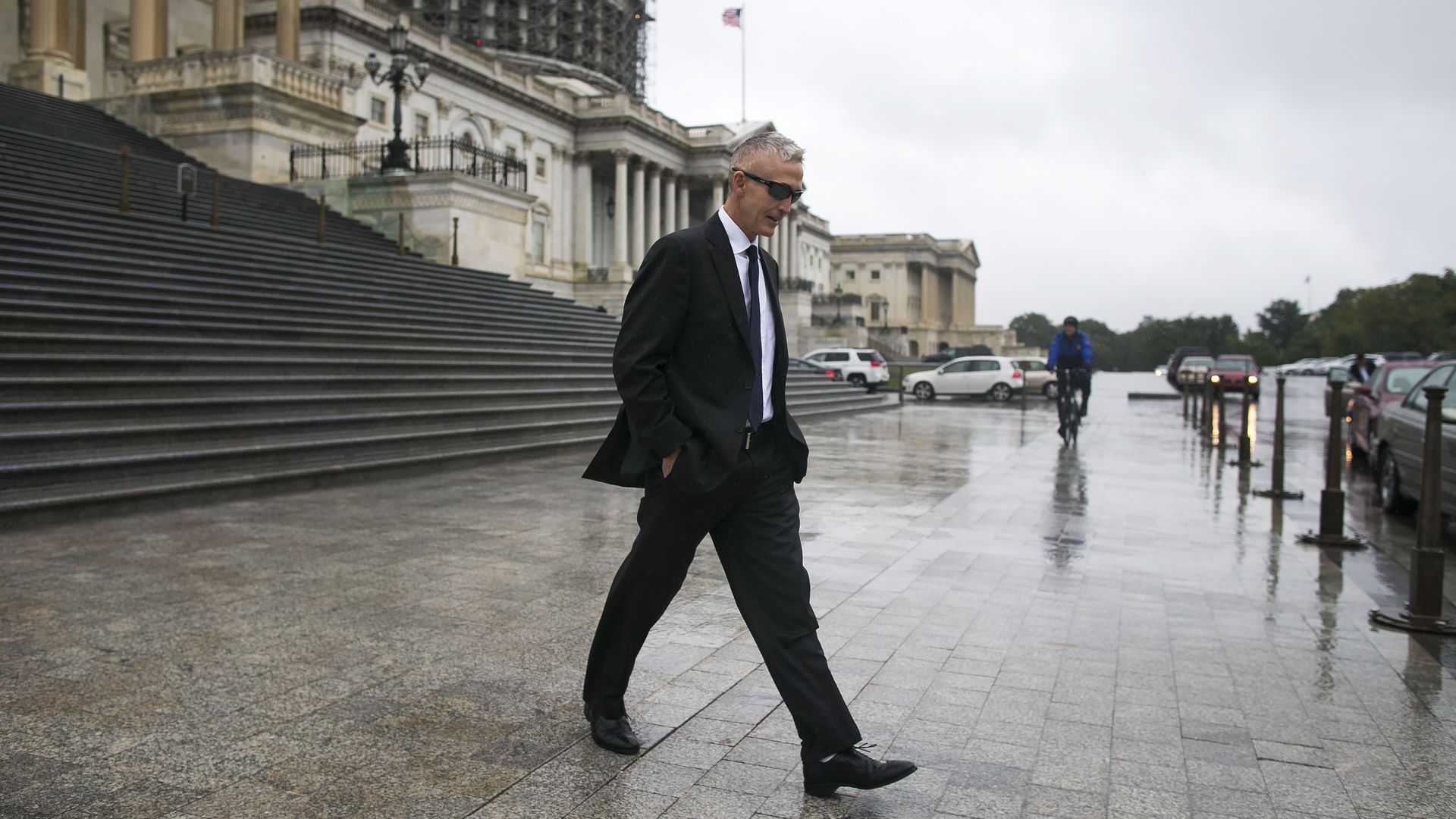 With increasing expectations of a Democratic wave in November's midterm elections, the Republican Party is facing a record number of retirements in the House of Representatives — and it's only February 1. In perhaps the biggest tell, eight GOP committee chairs have announced their retirements from politics.
Why it matters: There is no surer sign of GOP fear of the midterm outcome — and no surer example of how even the most powerful jobs feel like a drag in this era of dysfunctional governance — than people in power racing for the exits. 
Worth noting: The majority of the retiring committee chairs have been term-limited out of their positions. GOP rules limit House chairmen to six years, a Newt Gingrich-era relic of a rule designed to increase the power of the Speaker of the House that was carried over by John Boehner in 2010 before the GOP's midterm wave later that year.
But there's no telling if the term-limited chairs might have chosen to stay in the House had they been able to keep their powerful positions.
One more thing: Research indicates that the term limits rule limits the effectiveness of committee chairs and could make Congress function more poorly, per The Washington Post.
The chairmen heading for the exits:
Rodney Frelinghuysen (NJ), Appropriations Committee, assumed position in January 2017
Bob Goodlatte (VA), Judiciary Committee, term-limited
Trey Gowdy (SC), Oversight Committee, assumed position in June 2017
Gregg Harper (MS), Administration Committee, assumed position in January 2017
Jeb Hensarling (TX), Financial Services Committee, term-limited
Ed Royce (CA), Foreign Affairs Committee, term-limited
Bill Shuster (PA), Transportation Committee, term-limited
Lamar Smith (TX), Science, Space, and Technology Committee, term-limited
A bonus exit: Rep. Diane Black left her position as chair of the Budget Committee earlier this month — which she assumed in January 2017 — to focus on her run for Tennessee governor this fall.
Go deeper