FOX Sports gets NFL Thursday Night Football rights for five seasons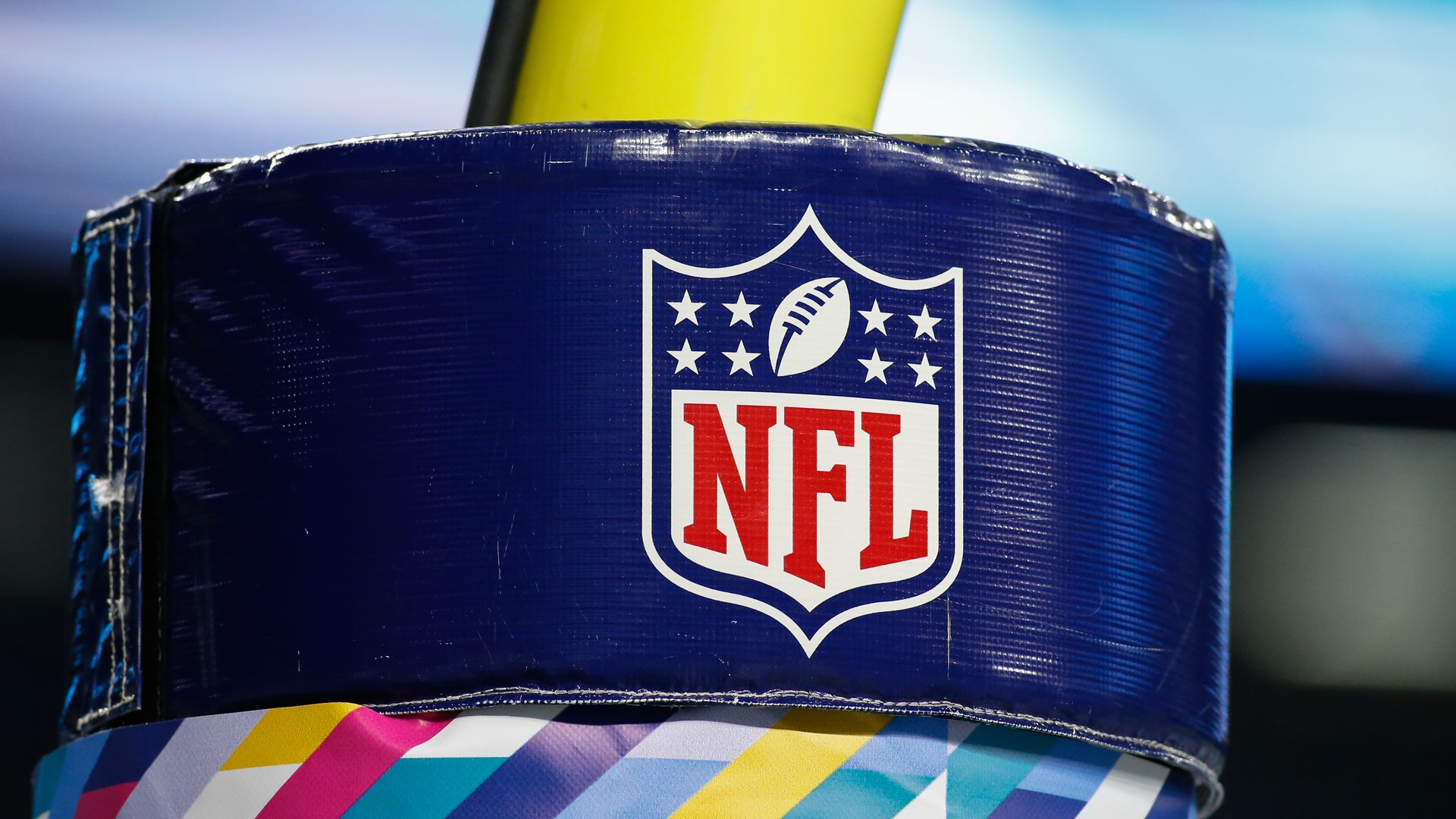 FOX Sports and the National Football League have reached an agreement to broadcast Thursday Night Football games for five seasons, beginning in 2018, both parties announced in a joint statement Wednesday.
Why it matters: It's an indication that the League feels the Thursday Night broadcast is working to attract more fans and revenue, despite years of complaints that Thursday night games heightened injury risk and lowered the quality of play.
The deal is worth roughly $550 million, up $100 million from what CBS and NBC paid combined over the previous two seasons, according to Sports Business Journal.
And while the price tag seems high, the NFL is still the most valuable content on television right now.
Despite ratings slumps, NFL games accounted for roughly 75% of the of the most-watched programs on TV in 2017.
What's next: FOX will replace CBS and NBC as the single broadcasting partner for the next five years. NFL Commissioner Roger Goodell says the league is still looking at how it will divide some of the digital distribution rights.
The agreement gives FOX distribution rights to 11 games between Weeks 4-15 (excluding Thanksgiving night) to be broadcast on FOX and simulcast via NFL Network, according to a statement. They will also be distributed in Spanish on FOX Deportes.
FOX Sports gets the rights in addition to its current Sunday NFC package agreement. The NFL Network will exclusively televise seven games next season, with FOX producing the full slate of 18 games.
The deal also includes mobile broadcasting rights, which Verizon gave up exclusivity to this year. Verizon will still; however, be broadcasting games via mobile on Thursday, Monday and Sunday nights.
Competition for the rights was less competitive than expected. CBS and NBC reportedly bid less than their combined $450 million to continue streaming the games. ESPN pulled out of bidding last-minute for the rights, which would also be simulcasted on its sister network, ABC.
Thursday night deals have typically lasted 1-2 years, but this package mimics other nightly deals that the NFL has out, like ESPN's eight-year agreement for Monday night game rights through 2021. This indicates that the network sees Thursday night games as a stable franchise.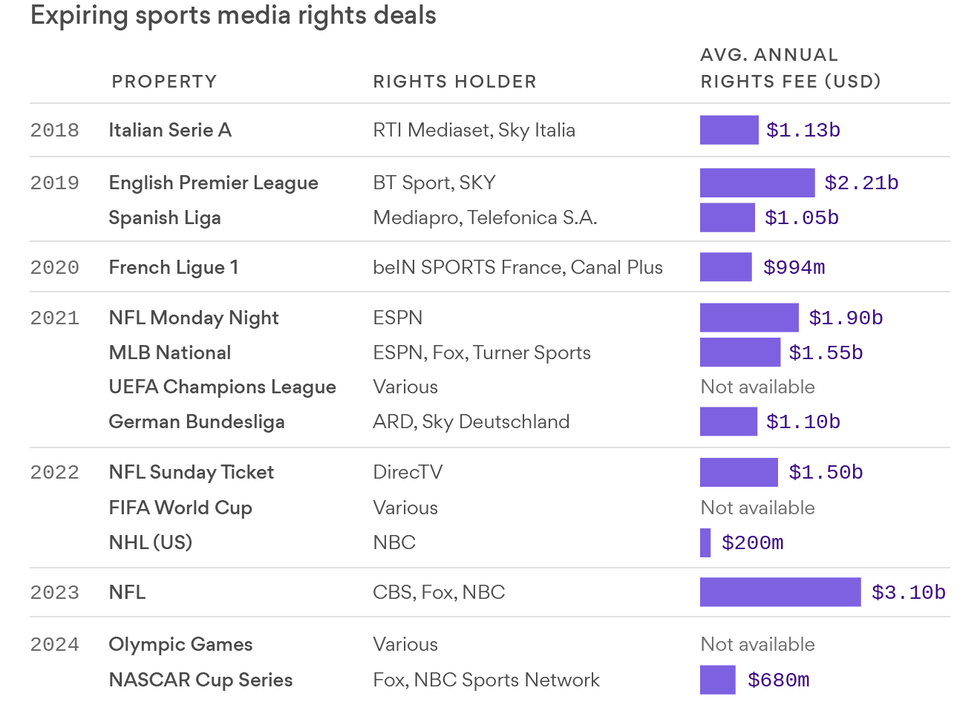 Our thought bubble: FOX sports is a part of the "New FOX" network that will exist after a potential Disney-FOX merger goes through, which the Murdochs say will focus on sports and news. It makes sense that the Murdochs' focus on sports within the new network includes a competitive bidding strategy for NFL rights.
Go deeper