Trump: "We're going to solve the DACA problem"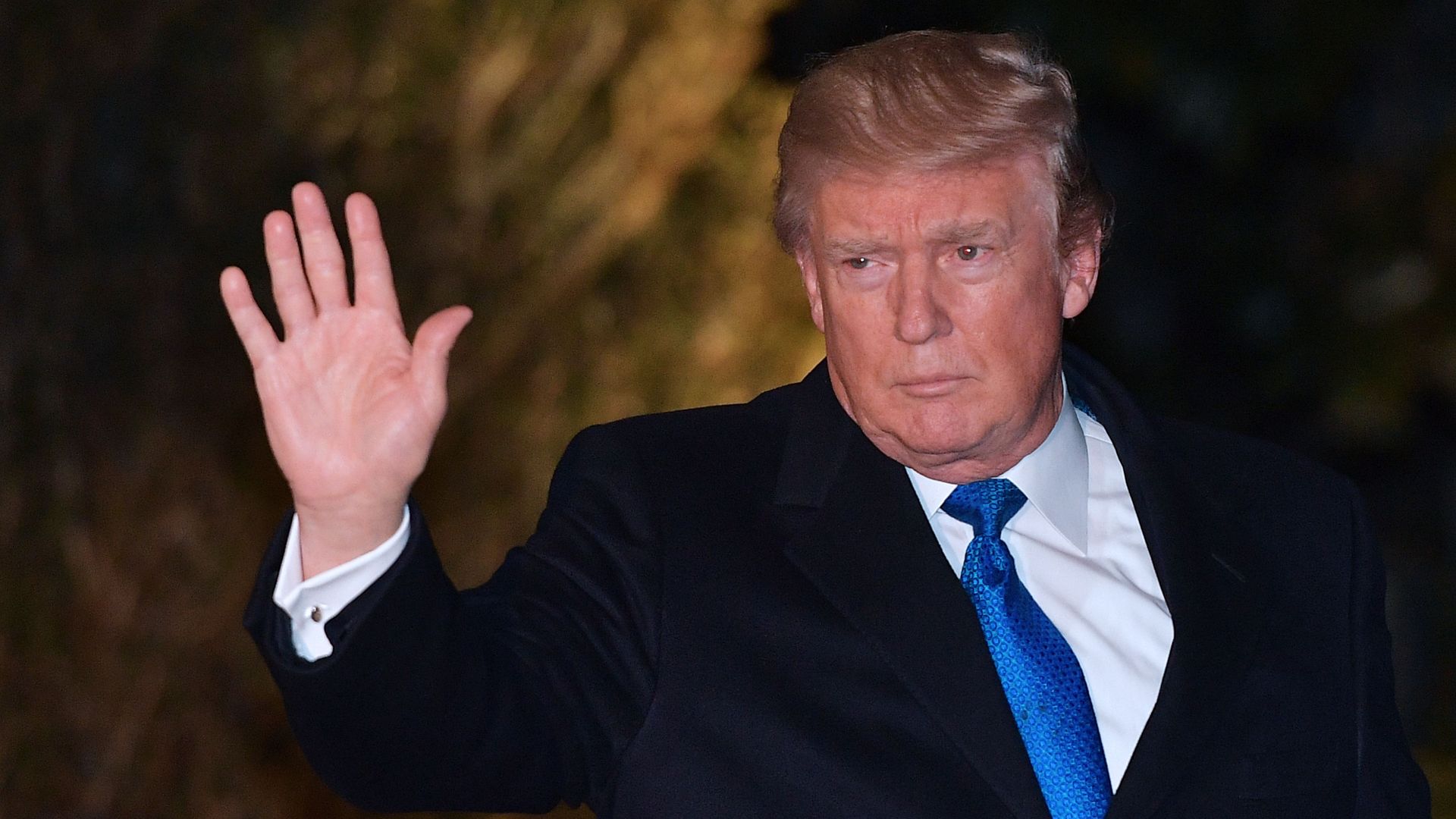 President Trump expressed willingness to "shift more" on immigration in a CNBC interview that aired Friday morning, adding that he wants to help protect Dreamers:
"These are good people, these are people that should be able to stay in this country. We're going to solve the DACA problem. But we also want to solve a tremendous problem on the southern border, which is crime. We need a wall, we need the drugs to stop flowing in."
Why it matters: Trump wants border wall funding in exchange for DACA protections. He'll need Democratic votes, but needs to prevent a Republican revolt over amnesty.
Trump to CNBC on the immigration hardliners:
"I think [Sen. Tom Cotton] and [Sen. David Perdue] and [Rep. Bob Goodlatte] and the people that I've been dealing with — [Senate Majority Whip John Cornyn], so many of the people — these are great people. These are people that really have shifted a lot. ... And I think they're willing to shift more, and so am I. ... Look, we're going to try and make a deal on DACA. ... What we need is we need the wall, we need security, we need security at the border. We have to stop the drugs from coming in. We need safety and we need a strong military.
Go deeper: The White House proposal, which Axios' Jonathan Swan says is dead on arrival
Go deeper