Flake delivers blistering attack on Trump's treatment of the press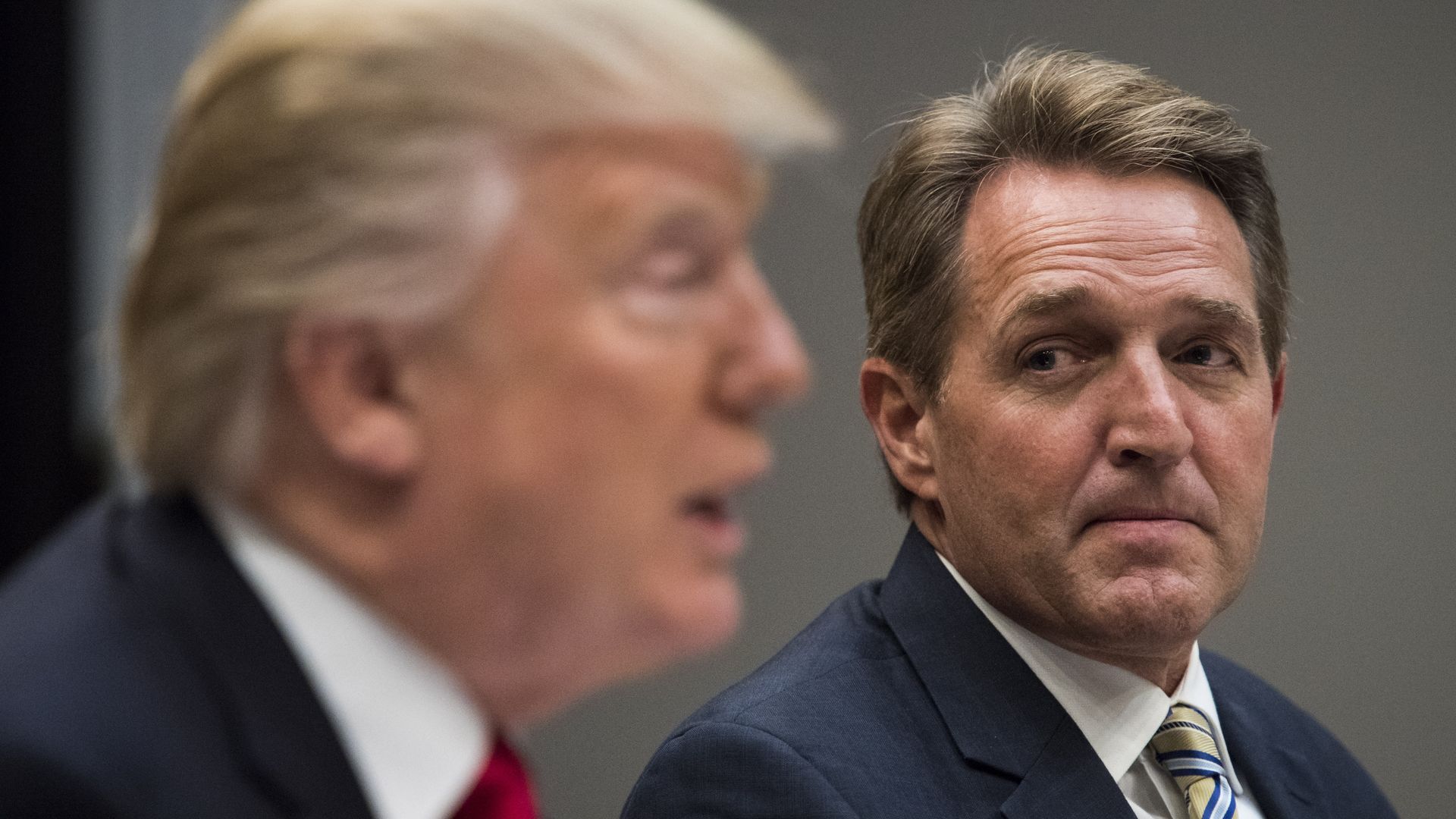 Sen. Jeff Flake (R-Ariz.) urged his colleagues Wednesday to speak out against President Trump's attacks on the free press, driving home how damaging the relationship between Trump and the truth is to American democracy:
"No politician will ever get to tell us what the truth is and is not ... When a figure in power reflexively calls any figure that doesn't suit him 'fake news,' it is that person who should be the figure of suspicion, not the press."
Flashback: Flake's plea is reminiscent of his emotional Senate retirement speech in October, where he condemned the "flagrant disregard of truth and decency" in politics today.
Key quotes:
"The enemy of the people,' was what the president of the United States called the free press in 2017 ... It is a testament to the condition of our democracy that our own president uses words infamously used by Joseph Stalin to describe his enemies."
"Despotism is the enemy of the people, a free press is the despot's enemy."
"We are in an era in which the authoritarian impulse is reasserting itself."
Flake also pointed to other countries whose authoritarian governments demonize their own press to get away with human rights abuses.
Go deeper