A week from a shutdown, no deal in sight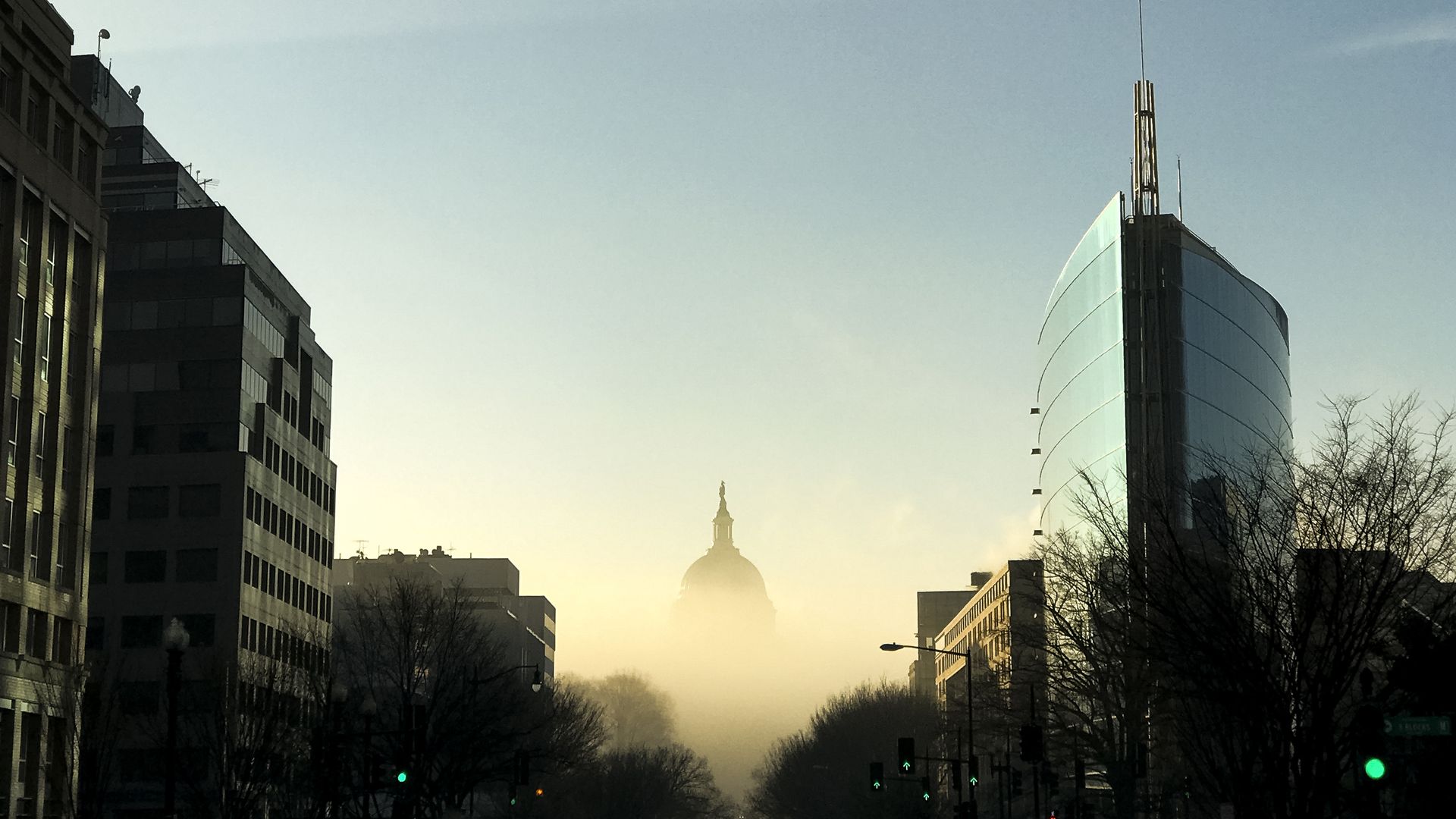 The government is seven days away from shutting down over an impasse on immigration and this week of talks between the White House and Congress may have only made things worse. What one senior GOP aide told us today:
Everybody hates each other right now.
Between the lines: This will not be solved by the so-called "Gang of Six" group of senators looking for a big immigration deal — Sen. Graham's flattering of Trump didn't work – because what they're pursuing is miles away from what President Trump or the GOP House and Senate will agree to. In fact Republican leaders don't even see the Jan. 19 spending deadline as deadline for Dreamers at all.
Some Republicans think Democrats can be forced to vote for a stop-gap spending bill by adding the children's healthcare extension to it, but Dems are going to be under intense pressure from their base not to fold on immigration.
In the meantime, each side is already blaming a possible shutdown on the other and Trump's "shithole" comments gave Democrats even more reason not to cave.
But, but, but... It's worth noting that this kind of brinkmanship is fairly typical until practically the day before the government shutdowns. If by next Wednesday or Thursday there's still no agreement, a bunch of angry members of Congress will have to decide whether whatever they're angry about is worth closing the government over.
Bottom line: Early in the week look for a plan to tie a short-term spending bill to children's healthcare. Immigration will have to wait.
Go deeper