Virtual assistants and car tech dominated CES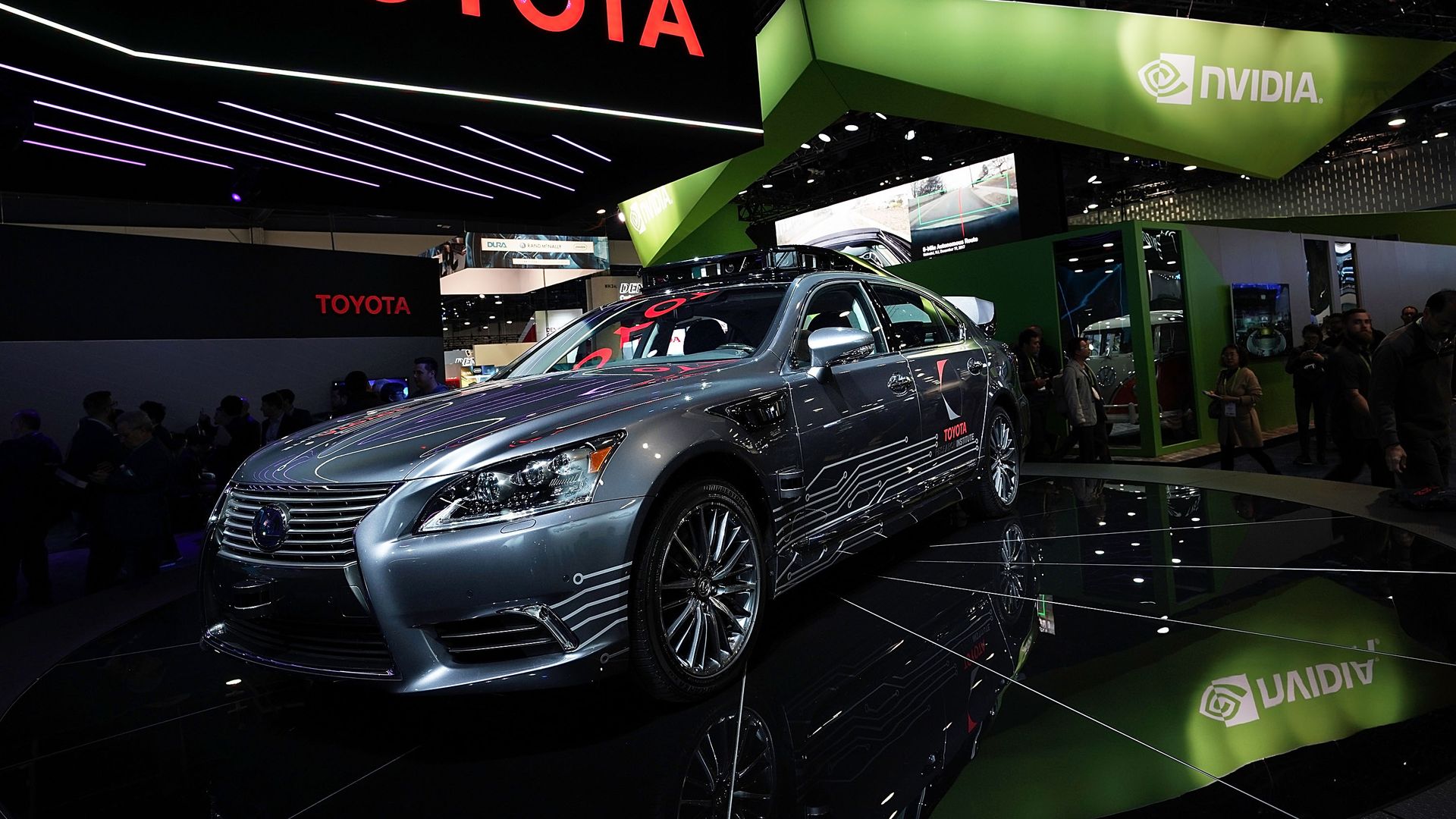 The single biggest development at this year's big consumer electronics event in Las Vegas was an escalation of the battle between Google and Amazon to get their voice assistants built into all manner of tech gear. Google had its name splashed on booths, billboards and monorails, while Amazon had its own slew of banners and announcements.
The other big trend: Cars. CES has become a big show for the auto industry over the years, but this year, car tech, especially that of the self-driving variety, was one of the biggest themes of the year, second only to the race between Amazon's Alexa and Google's Assistant.
1. Self-driving cars are driving a lot of the tech industry. All the major automakers usually have a big presence at CES. But this year car tech was everywhere, from the self-driving vehicle test rides around Vegas to the BMW test track. Plus there were the all-important dueling pizza announcements, with Ford partnering with Domino's and Toyota linking up with Pizza Hut to test self-driving delivery cars. This year:
There are 172 auto-related exhibitors, including 11 focused on self-driving cars, up 10% from last year, according to show organizers.
Car tech occupies nearly 300,000 square feet of show space, up 23%.
There are 11 major carmakers on the show floor: BMW, FCA, Ford, GM, Honda, Hyundai, Kia, Mercedes, Nissan, Toyota and VW.
2. Battery life matters. A lot. All tech gadgets are useless with a dead battery. That would seem obvious, but it's actually taken tech companies a long time to learn just how important this is.
One example of this trend are a new breed of Windows 10 laptops that use chips from Qualcomm rather than Intel and promise up to 20 hours of battery life, in addition to cellular connectivity. Lenovo unveiled one such device, the Miix 630, at CES.
Wireless charging was also big at CES, particularly now that Apple has adopted it for the iPhone. In addition to lots of standard devices that require a device to be placed on a pad, Energous was showing its ability to charge over small distances.
3. What happens in Vegas tends to stay in Vegas. It's one of the unfortunate realities of CES. A great many of the really cool ideas don't live up to the hype, face delays or never ship at all. This is less true when products come from a big brand or have a firm ship date announced. But even that isn't a failsafe.
Intel, for example, has shown a bunch of small gadgets in years' past that never came to market.
NBC has a whole list of other flops here.
The other lesson learned: Unexpectedly heavy rainfall can wreak havoc on a desert town. Not only did showers rain out huge outdoor booths this week, condensation from the rain shorted out a transformer, causing a power outage on Wednesday in the convention center's main exhibit hall.
Go deeper: Here's our rundown of the biggest news from CES.
Go deeper