Axios Login
January 10, 2018
I always feel like I am two feet under water at CES, but this year it's more true than most, given yesterday's rain (more on that in a bit.) That said, I've been having great conversations, including one in today's Login and a few that will be posted in the coming days.
Lenovo tries to reach the next generation with new gear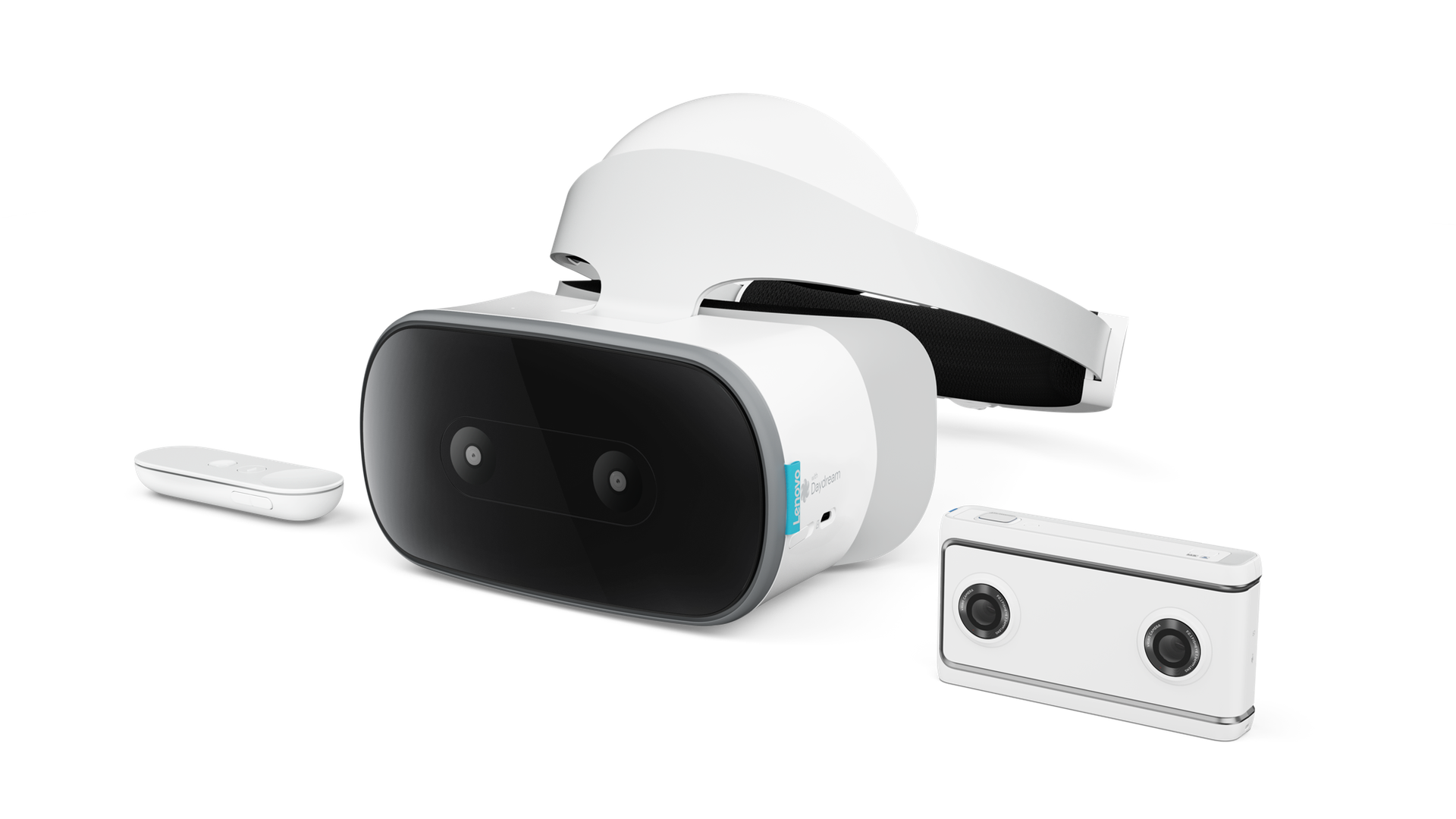 Though best known for its button-down Thinkpad notebooks popular with corporate types, Lenovo is using CES to bet on a few new technology directions.
The big reveal: On Tuesday, the tech giant showed the fruits of work with Google on a standalone VR headset as well as a new 180-degree camera.
At the same time, it unveiled the Miix 630, a Windows 10 PC powered by Qualcomm chips, as opposed to the Intel processors found in most PCs.
That gives better battery life and always-on connectivity, but at the expense of the full compatibility and performance found on Intel-based Windows machines.
Lenovo's thinking: After the introduction, I sat down with Lenovo senior VP Jeff Meredith to better understand the thinking behind the new gear. Here are the highlights:
Lenovo isn't building for the last generation. The new devices are geared toward a generation of workers and consumers more familiar with Smartphones and Google Docs than PCs and Microsoft Office.
Battery life is key. Meredith says the Qualcomm-powered devices can deliver 20 hours of battery life, which he says is a game changer for many.
While he insists there is an appetite for cellular-equipped, always-on PCs, Meredith acknowledges not all the four major carriers are equally excited about selling the PCs and says it remains to be seen whether they are all prepared to offer unlimited data plans. "The jury is still out on that one," he says.
As for the VR gear, Meredith says Lenovo was most interested in offering the VR camera and was only willing to partner on a headset if it could do camera. Initially, Lenovo and Google had a 360-degree camera in mind, but Meredith says research convinced the companies that consumers are more interested in a new perspective on what's in front of them than they were in capturing a full 360-degrees.
The fine print: Google says the Miix 630 will ship in Q2 for $799, including pen and keyboard; the VR camera and headset will also ship in Q2. Exact pricing wasn't disclosed but Meredith says the target is less than $400 for the headset and below $300 for the camera.
Google's CES parade got rained out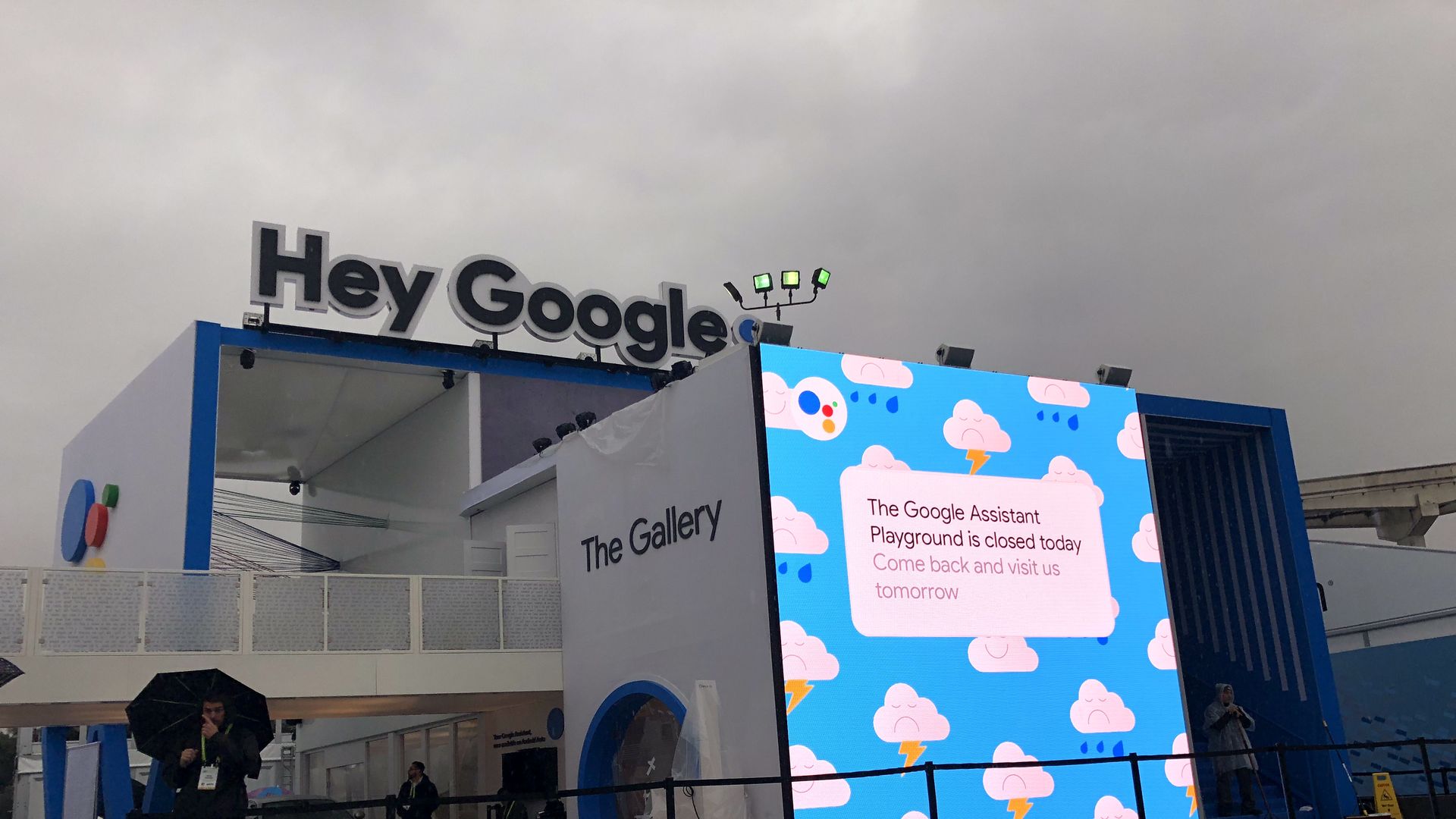 As part of a big push around Google Assistant, the smartphone giant was aiming to make its biggest CES splash in years. But Mother Nature had other ideas, as a rare Las Vegas rainstorm forced Google to close its 5,000-square-foot booth throughout the day on Tuesday.
Booth or no booth: The battle between Google and Amazon to put voice assistants into all manner of consumer electronics is still the big story of this year's CES.
Try again: Google says it hopes to have the booth open this morning, weather permitting.
Not just Google: The rain snarled traffic, soaked shoes and even seeped onto the show floor.
Stripe wants to do taxes for small businesses
Stripe is announcing today a new service to help small businesses complete their tax returns. It's part of Atlas, a service that also helps overseas startups set up shop in the U.S.
Background: The company says it sees a need for its service because:
54% of businesses say they made a mistake when filing last year's return.

41% were unsure how to prepare their company's financial records.

60% of Atlas founders don't know how the just-passed tax reform law might impact their businesses.
From Russia with love, again
The Russia issue is bubbling up for Silicon Valley again, Axios' David McCabe reports.
What's happening: Senate Intelligence Committee Democrat Mark Warner put Twitter on notice once more on Tuesday after it blew off a deadline to respond to written questions following the big Russia hearing in November. "I'm disappointed in Twitter," he tells Axios.
Facebook and Google, meanwhile, got their homework in on time.
Twitter says its answers are coming soon.
What's next: Big Tech is headed back to Capitol Hill for another grilling before the Senate Commerce Committee to talk about extremist content. Representatives for YouTube, Facebook and Twitter, who will appear to testify, include:
Monika Bickert, Facebook's head of global policy management
Juniper Downs, YouTube's global head of public policy and government relations
Carlos Monje, Twitter's director of public policy and philanthropy
Why it matters: The Silicon Valley giants are making execs with intimate knowledge of how their platforms work available for questioning (rather than general counsels who testified in the fall). Expect more tough questions. 
Take Note
On Tap
Rain or shine, CES continues in Las Vegas.
Sens. Warner and Elizabeth Warren are introducing a bill to hold credit agencies accountable for data breaches and to give the FTC direct authority to oversee the issue.
Trading Places
ICYMI
After you Login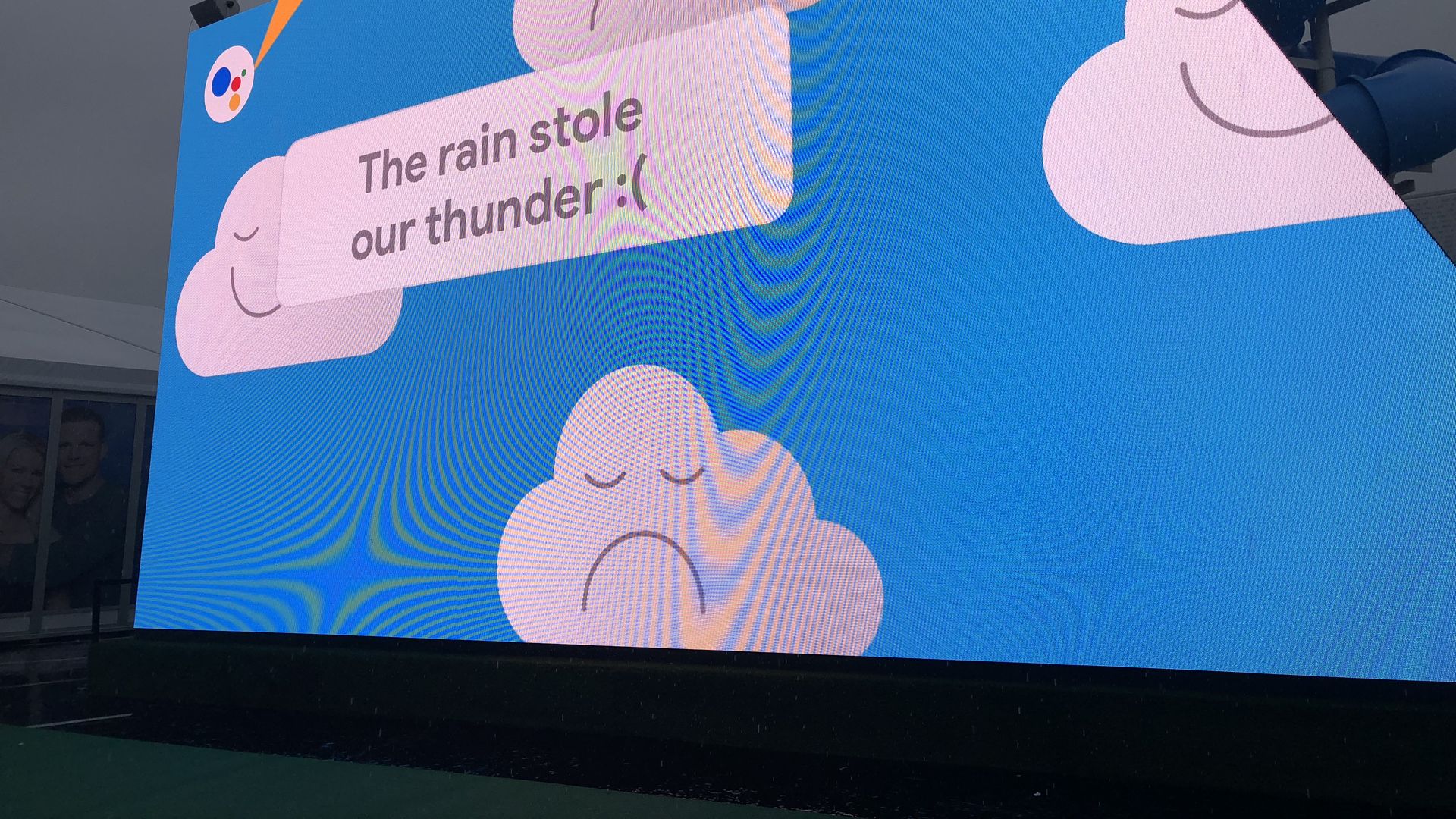 I just really wanted to include another picture of Google's soggy booth.