America's most powerful CEOs urge Congress to get DACA done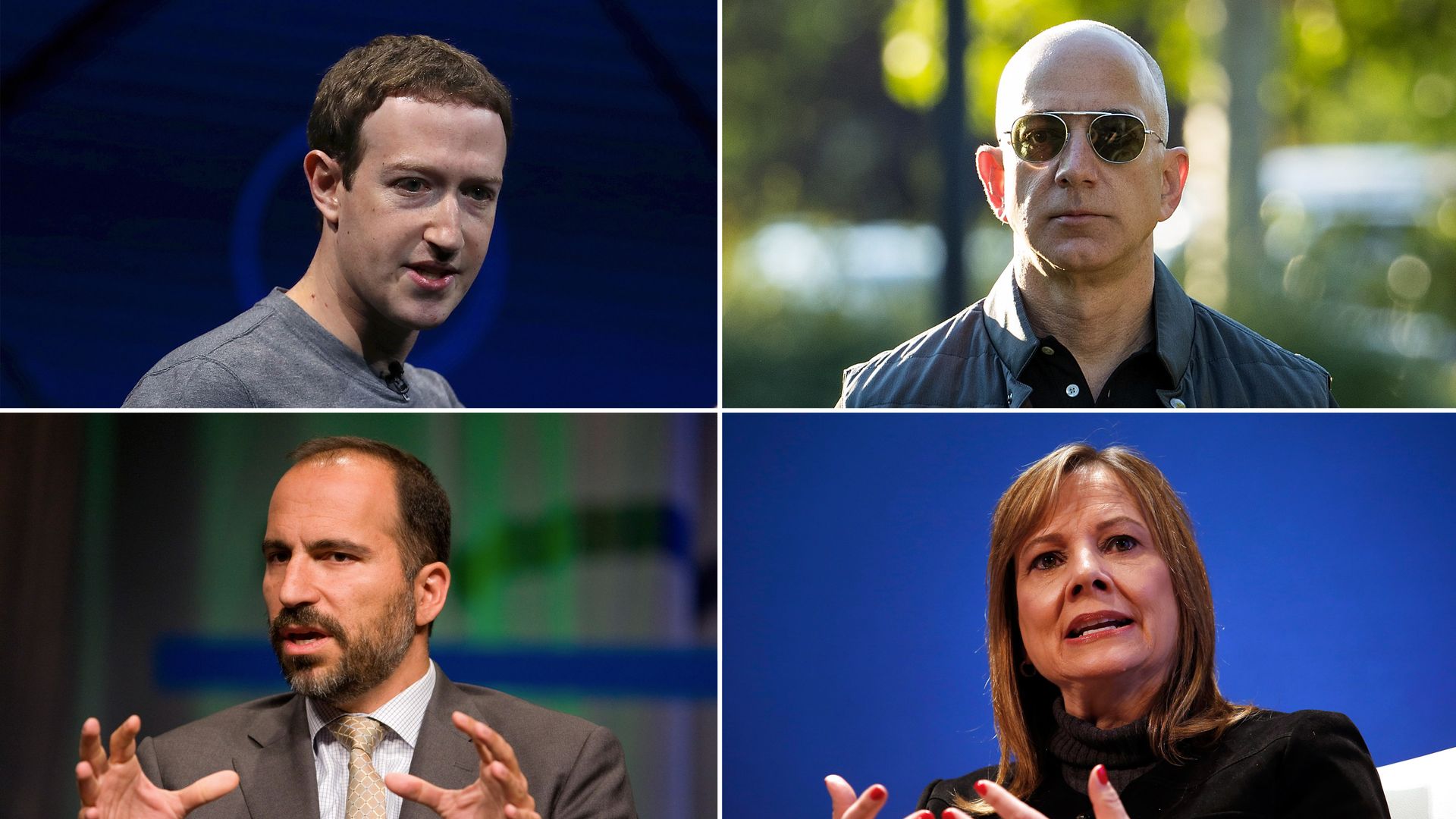 In a letter to congressional leadership, 115 CEOs and business leaders — including Jeff Bezos, Mark Zuckerberg, Tim Cook, Meg Whitman, Mary Barra, Stephen Schwarzman and Dara Khosrowshahi — urged lawmakers to pass legislation to protect Dreamers by January 19th, the government's spending deadline.
"The imminent termination of the DACA program is creating an impending crisis for workforces across the country," they wrote.
The backdrop: Majority Leader Mitch McConnell said Tuesday that any DACA deal would be separate from efforts to fund the government. And President Trump said Wednesday that he won't sign a DACA bill that does not include funding for a border wall — a deal-breaker for many Democrats.
The timing of the letter and sheer number of major business leaders signing onto it are both important, as budget and DACA negotiations are coming down to the most critical moments, Axios' Mike Allen notes. He reports that the letter will run as a full-page ad in major newspapers.
Go deeper: Culture wars are raging in corporate America
Go deeper