DHS may end H-1B extensions for workers with pending green cards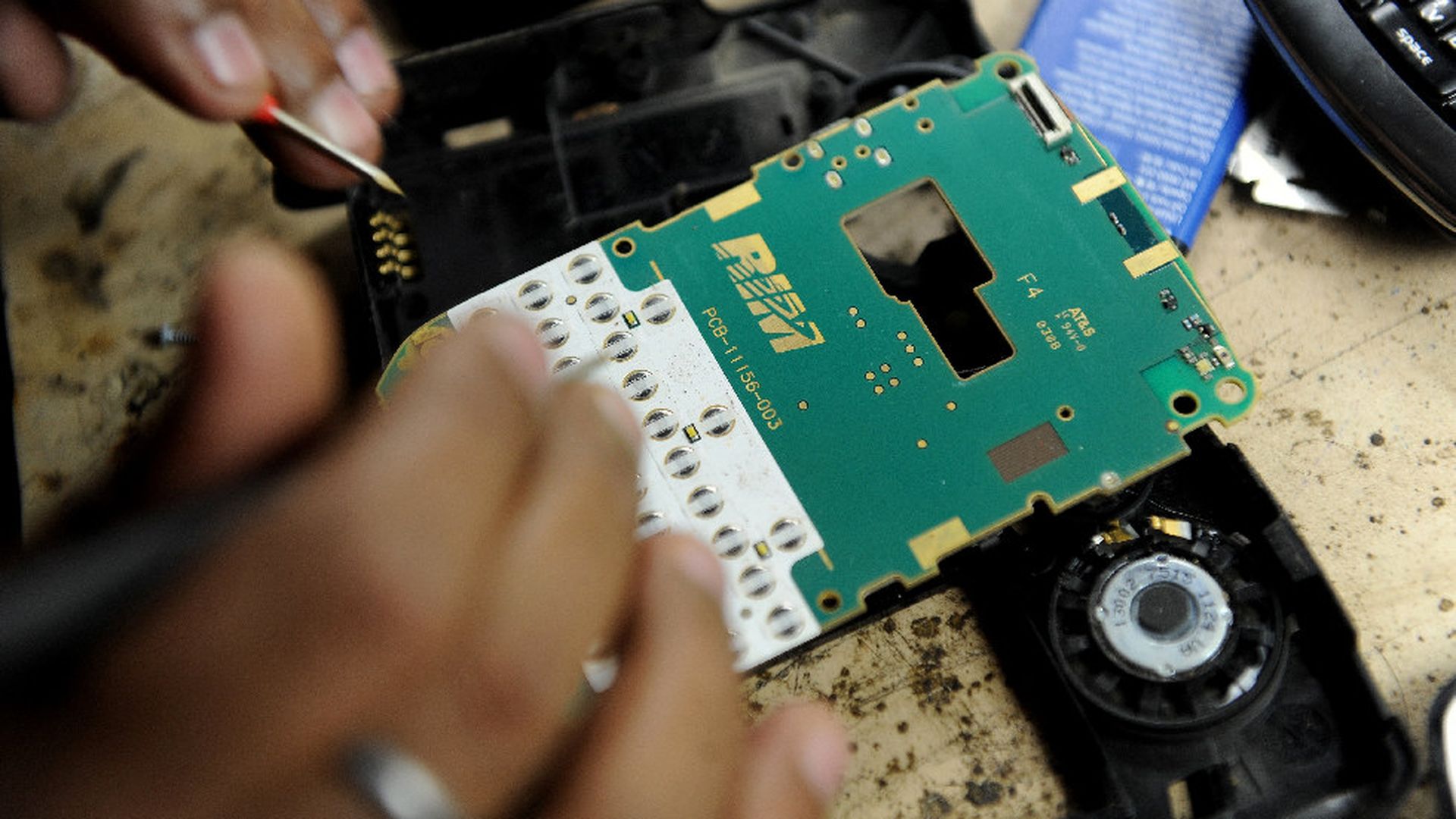 The Department of Homeland Security may end a practice that allows H-1B visas to be extended while the holder's green card is pending, two tech industry sources familiar with the process tell Axios. The possible change is part of President Trump's "Buy American, Hire American" initiatives, as McClatchy DC first reported earlier this week.
Why it matters: This would affect hundreds of thousands of foreign workers who have been working in the U.S. on H-1B visas and have green card applications pending. It would also affect some big tech companies, particularly India-based IT firms that heavily use H-1B visas to fill technical roles.
Background: This comes as a bipartisan group of lawmakers work on legislation that would make it more difficult to obtain H-1Bs and the Trump administration considers eliminating the ability for spouses of H-1B holders to work in the U.S.
What's happening: DHS is looking at reinterpreting parts of the American Competitiveness in the 21st Century Act, which currently allows H1-B visas to be extended past two three-year terms if they have a green card pending.
What's next: A draft of the rule change is expected to be released mid-February when DHS is set to publish new proposed rules in the Federal Register, according to the sources. If this change is implemented, DHS may face legal challenges for not following the formal process for adopting such a proposal, or for exceeding executive or statutory authority, said one tech industry source following the issue. Lawyers representing workers and companies also told McClatchy DC that they expect lawsuits.
U.S. Citizenship and Immigration Services wouldn't speak to the report, but told Axios in a statement: "The agency is considering a number of policy and regulatory changes to carry out the President's Buy American, Hire American Executive Order, including a thorough review of employment based visa programs."
By the numbers:
There are estimated to be more than a million H1-B holders who are waiting on green cards, Leon Fresco, former deputy assistant attorney general for DOJ, told McClatchy DC, and a vast majority of H-1B holders are Indian tech workers.
Because of green card regulations that require that no more than 7% of issued visas go to any one country, hundreds of thousands of India natives working in the U.S. could face wait periods of 15 years or more before receiving a final decision on their green cards.
Reactions: Two major business organizations spoke out against the possible change.
"It would be tremendously bad policy to tell highly skilled individuals who are applying for permanent residency and have been working in the U.S. for several years that they are no longer welcome," a U.S. Chamber of Commerce spokesperson said in a statement. "This policy would harm American business, our economy, and the country. Further, it is inconsistent with the goals of a more merit based immigration system,"
Dean Garfield, president and CEO of the Information Technology Industry Council which represents companies like Google, Amazon, Facebook and IBM, said that extending H-1B visas for holders with pending green cards is crucial for the tech industry. In a statement to Axios, he said, "Unnecessarily ending or restricting this system would cause economic disruptions for U.S. businesses – for companies of all sizes and across all industries – that depend on these employees to help fill our very real skills gap at a time when we are trying to ignite economic growth."
Go deeper:
Go deeper