White House: Americans addressed allegations against Trump by electing him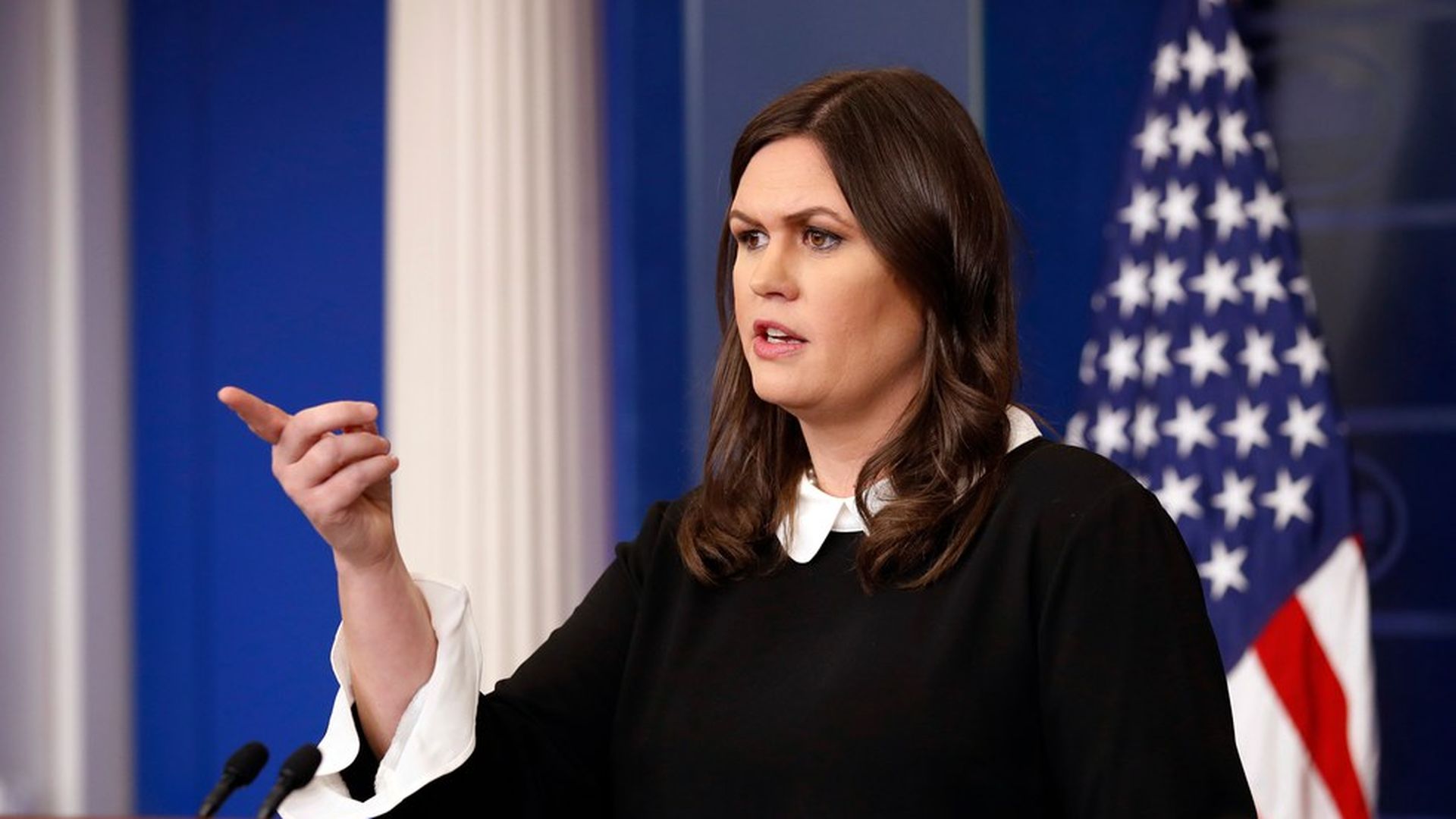 White House press secretary Sarah Sanders said this afternoon that the allegations of sexual harassment against President Trump are a settled subject because he addressed them during the campaign. "We feel strongly the people of this country addressed it when they elected Donald Trump as president," she said.
She was responding to a comment by Sen. Al Franken about the "irony that I am leaving while a man who has bragged on tape about his history of sexual assault sits in the Oval Office," made during a speech announcing his resignation.
On Roy Moore's candidacy: Sanders repeated the White House's message that the allegations are "troubling," and the "people of Alabama" will decide Moore's fate.
On the California fires: The White House is speaking regularly to local authorities.
On the corporate tax rate: "22 [percent] is better than what we have."
On Donald Trump Jr.'s congressional testimony: "We believe his lawyers had a reason not to answer those questions," Sanders said. Trump Jr. claimed attorney client privilege.
On a possible government shutdown: "We expect a clean CR to pass with Democratic support."
Go deeper