Every allegation against Al Franken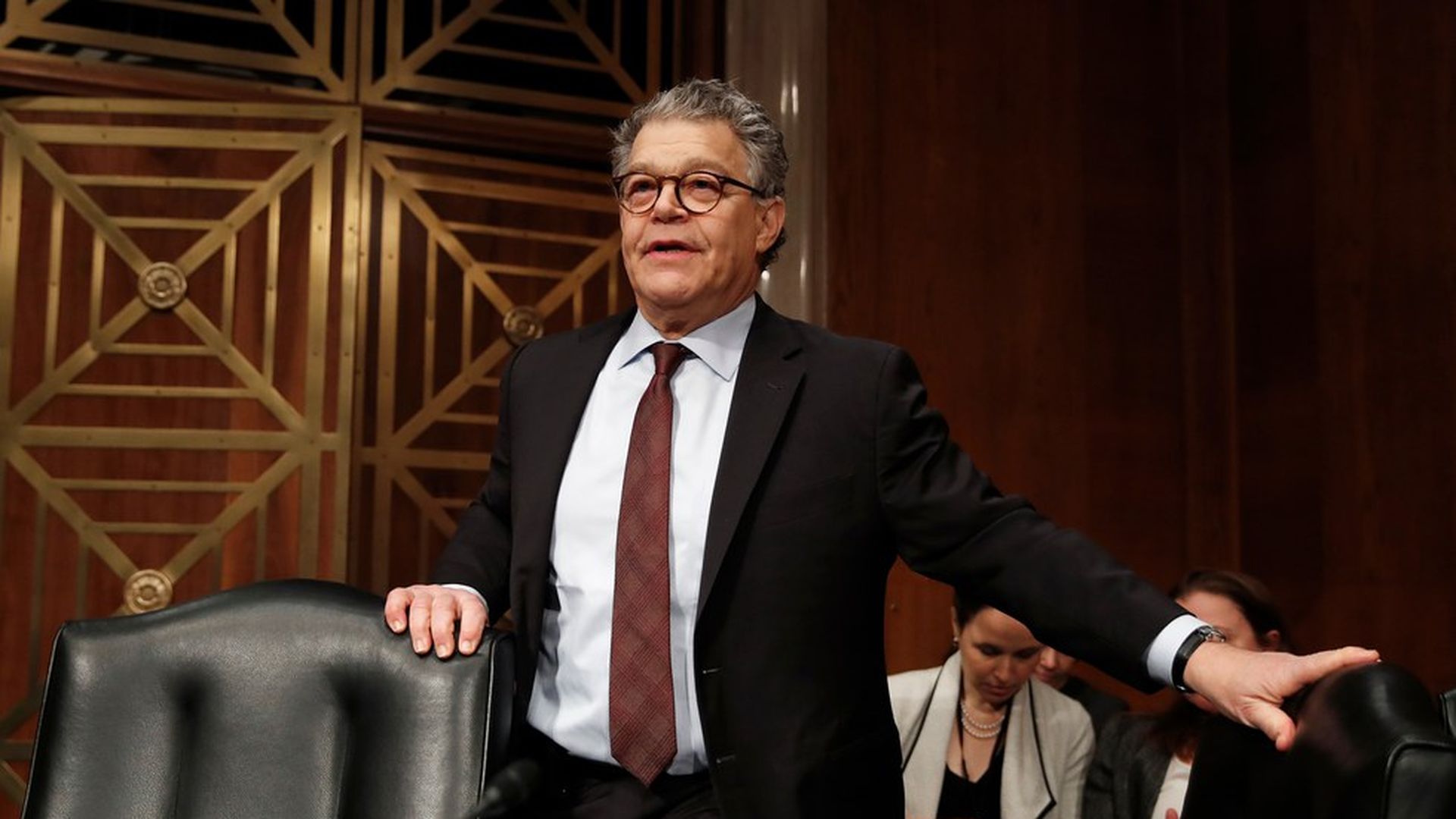 Sen. Al Franken announced he will resign "in the coming weeks" following eight allegations of sexual misconduct and calls for resignation from over 30 colleagues.
Here are all the allegations against Franken:Nov. 17: Franken's first accuser, radio host Leeann Tweeden, said he groped and forcibly kissed her in 2006. Franken apologized to Tweeden, but said that that he remembers the encounter differently. That same day, Franken said he'd comply with a Senate Ethics Committee investigation into his past behavior.Nov. 20: Lindsay Menz alleged that Franken grabbed her butt while they took a photo together at the Minnesota State Fair in 2010. This was the first reported incident that allegedly occurred after Franken was elected to the U.S. Senate. He said he feels "badly that Ms. Menz came away from our interaction feeling disrespected."Nov. 22: Two women, both unnamed, came forward and said Franken "touched their butts" in unrelated incidents. Franken said he does not remember the events.Nov. 27: Rep. Kathleen Rice was the first Democrat to say Franken should resign. She also called for Democrat Rep. John Conyers' resignation.Nov. 30: Army veteran Stephanie Kemplin, now 41, said Franken cupped her breast during a photo op in Kuwait in 2003. A spokesperson for the senator said "he has never intentionally engaged in this kind of conduct." Nov. 30: A former elected official in New England claimed Franken tried to forcibly give her a "wet, open-mouthed kiss" on stage during an event in 2006. She was his 6th accuser. Nov. 30: The Ethics Committee confirms that it is investigation Franken.Dec. 6: Two more women, the 7th and 8th accusers, came forward against Franken. One of the women, a former Democratic congressional aide, alleged that the senator tried to forcibly kiss her in 2006 in the studio of his radio show. Franken said the allegation is "categorically not true." The second woman — former Democratic Hill staffer and columnist Tina Dupuy — said Franken groped her waist when they took a photo together in 2009.Dec. 6: A wave of 33 Democrats called on Franken to resign after the 7th allegation surfaced.Dec. 7: Franken announced his resignation, saying, "I, of all people, am aware of the irony that I am leaving while a man who bragged on tape about his history of sexual assault sits in the Oval Office, and a man who preyed on young girls runs for Senate with the full support of his party," referencing allegations against President Trump and Senate candidate Roy Moore.
Go deeper