Why it's a great time to be a telecom company again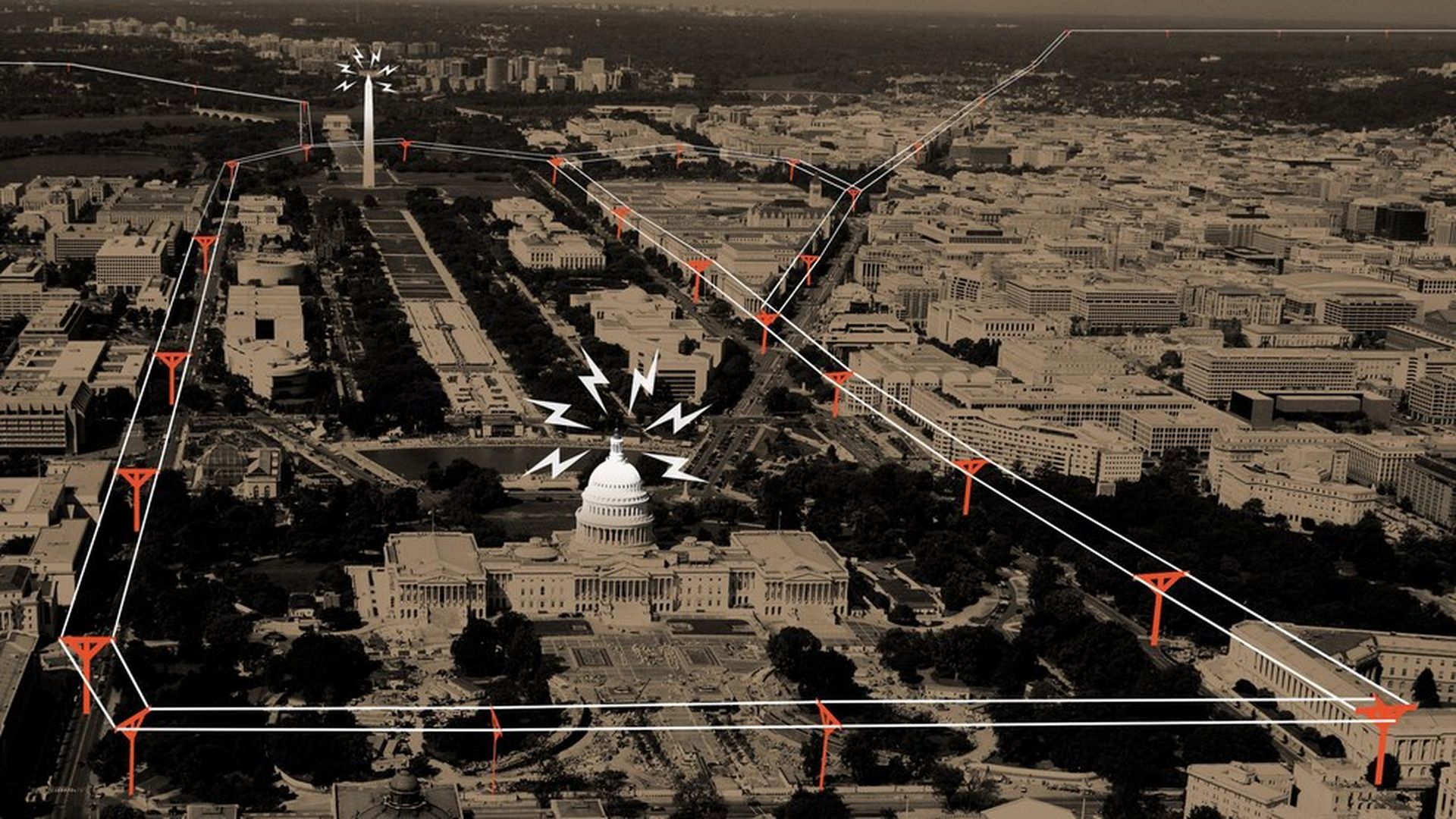 A busy season of regulation-slashing in Washington has big upside for a major industry: phone & cable companies.
For the past eight years, tech firms like Google, Facebook, Netflix and Amazon have been seen as having a leg up in Washington over the phone and cable companies that run the nation's broadband networks. But that's changing under the Trump administration. The country's biggest telecom providers — Comcast, Charter Communications, AT&T and Verizon — have already racked up some major policy victories.
Why it matters: The shift is indicative of the types of companies the Trump administration sees as being crucial to the economy, and it's no secret there's no love lost between Trump and Silicon Valley. It also reflects a de-regulatory approach that generally squares less with the popular online platforms than with the physical pipes that deliver them.
A few reasons why the telecom industry is well positioned these days:
While tech companies mostly have employees on the coasts, telecom companies like AT&T, Verizon, Comcast and Charter Communications are important employers throughout the country.
The telecom industry is typically aligned with Republican politics while tech companies are liberal-leaning — one factor that helped them cozy up to the Obama administration.
Trump has an affinity for traditional jobs, like manufacturing. Although telcos don't run factories, they employ hundreds of thousands of workers to run fiber and cable lines and install wireless equipment — therefore supporting a segment of Americans who feel left behind by the high-tech industry.
What's happened so far:
At the White House: Under the Obama administration, the Office of Science and Technology Policy was led by Silicon Valley techies such as former Googler Megan Smith and former Twitter general counsel Alex Macgillivary. Today, that office remains largely unstaffed.
The other side: Generally speaking, the administration's early days haven't been terrible for the tech industry, despite the ugly fight over net neutrality. Trump and Pai have both met with Silicon Valley companies. And web companies stand to benefit if efforts to expand broadband to unserved areas are successful — more people hooked up to high-speed broadband means potential new users for their services.
Go deeper