White House to unveil border wall finalists this summer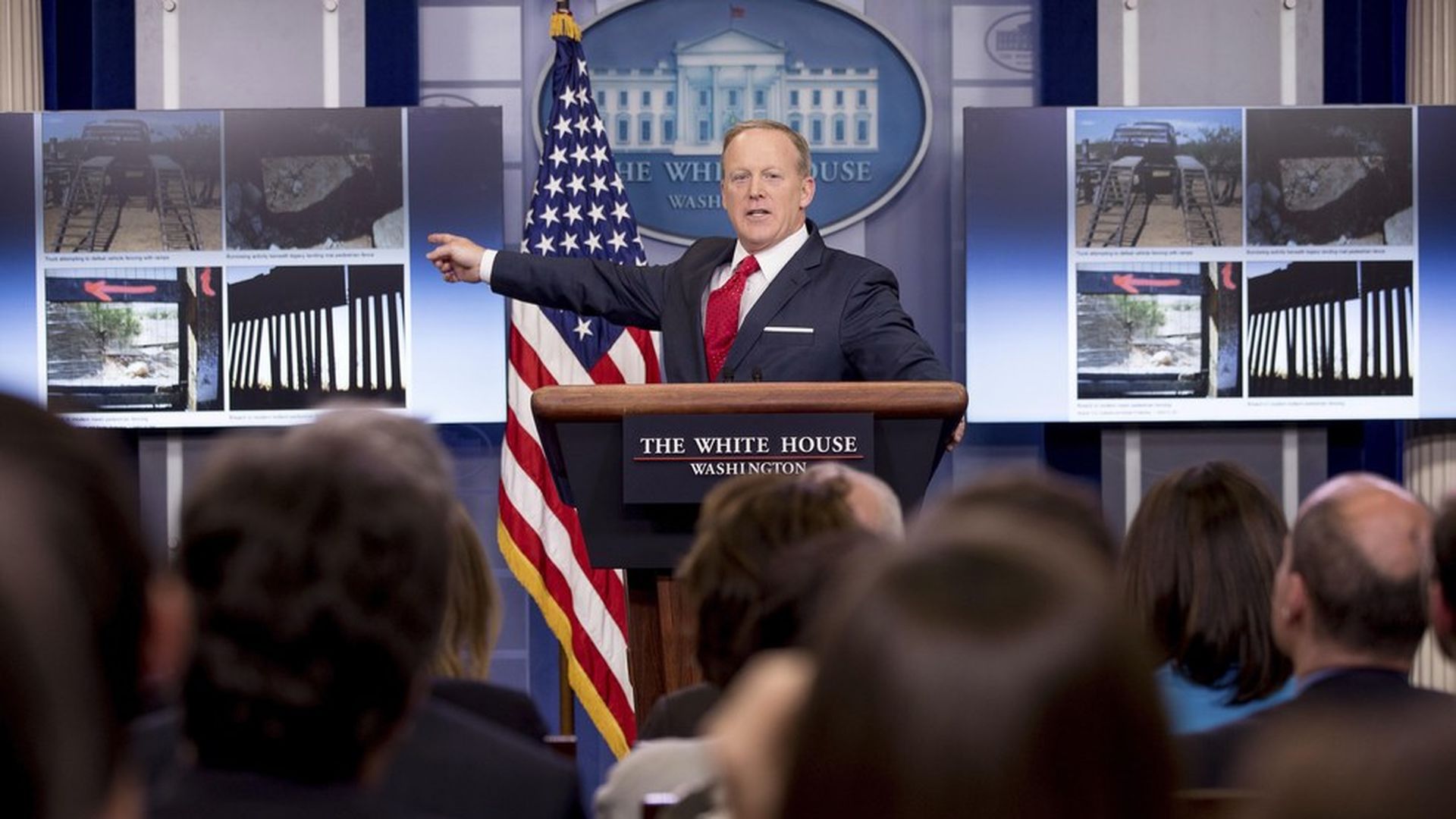 The Trump administration is planning to announce the design finalists for the southern border wall at some point this summer, a U.S. Customs and Border Protection spokesperson told Breitbart's Charlie Spiering. The wall prototypes will then reportedly be built in San Diego.
What it could look like: Sean Spicer told reporters in a May press briefing that the White House was requesting designs for a levee wall and a bollard wall.
Go deeper