What you need to know about President Trump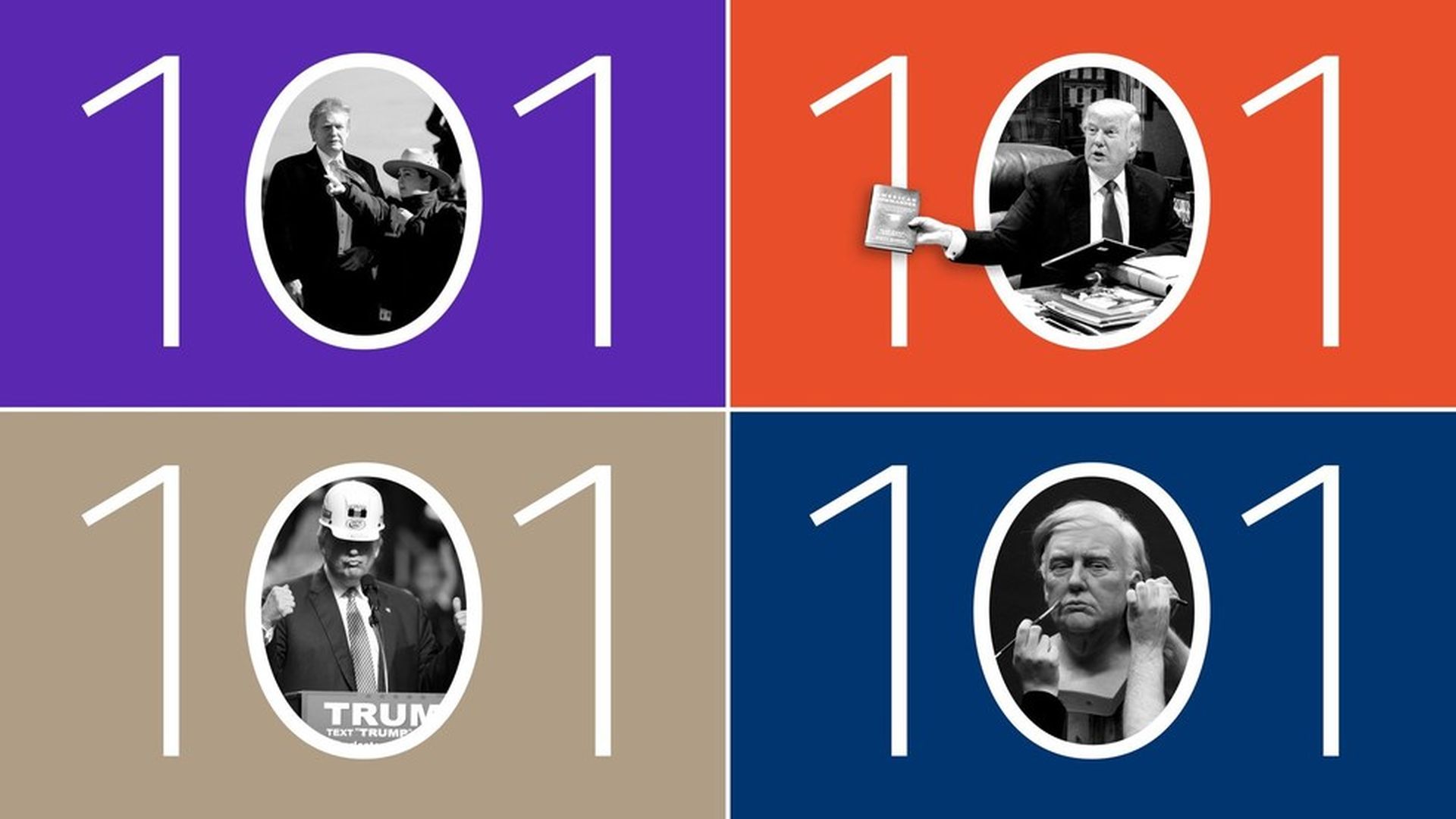 You hear "populism" all the time, but that's the wrong label for President Trump's vague ideology. A better one: America-first, Trump-style nationalism.
President Trump doesn't view life through the lens that most people do. In ways small and sweeping, he sees himself as The Producer, conducting The Trump show, on and off stage.
President Trump spends substantial time and energy ridiculing the media. He spends even more time consuming —and obsessing about — it.
One of the most fervent, but least discussed, elements of President Trump's master plan is the deconstruction of the regulatory state — hobbling EPA, Interior, Energy and more in a bid to — as aides see it— "open up the animal spirits of the economy."
Go deeper