What Trump's wall will look like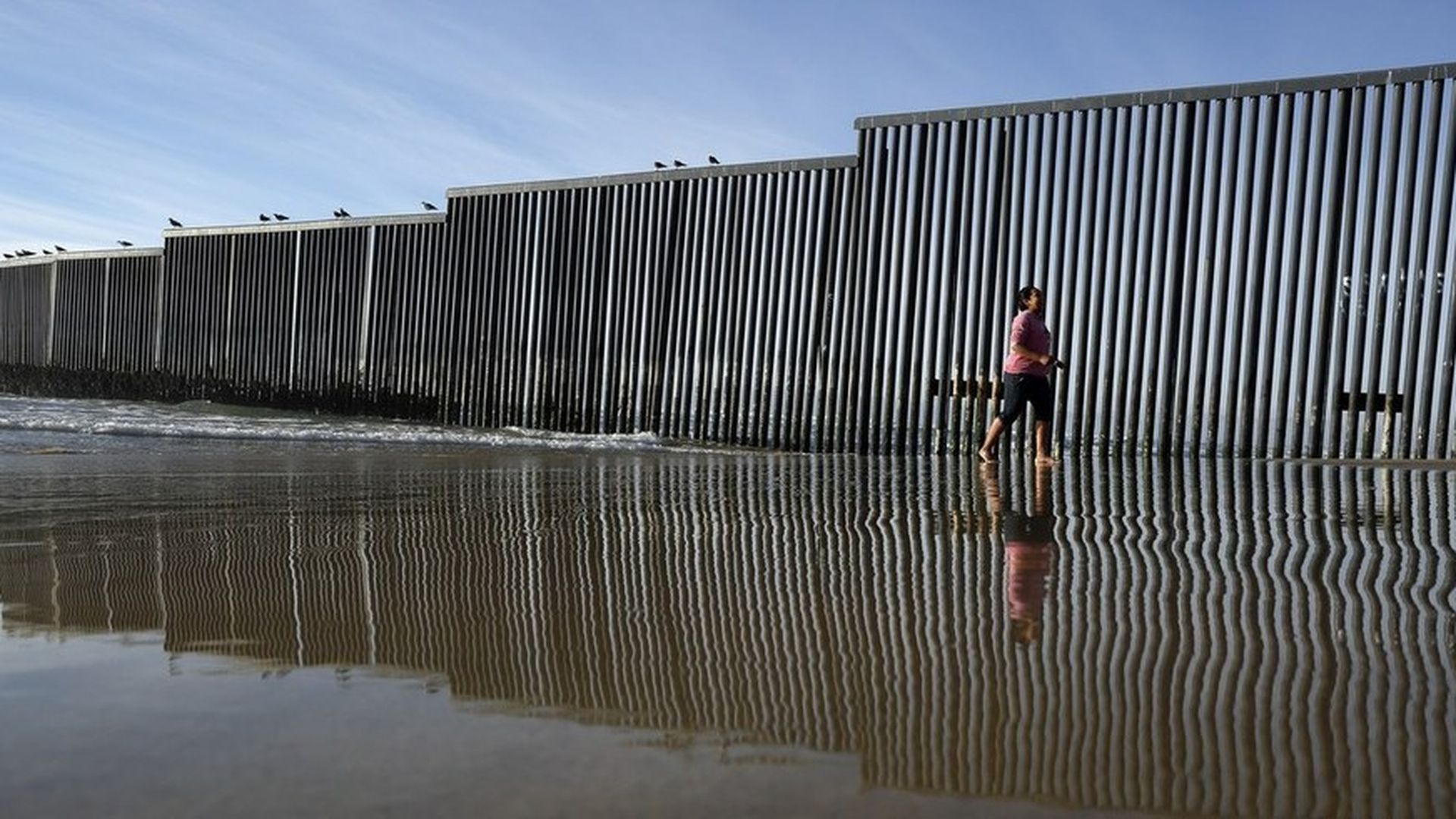 U.S. Customs and Border Patrol officially opened its request for proposals to design and build President Trump's border wall on Friday, per WSJ.
Here's what they want it to look like:
About 30 feet high (minimum is 18 feet) and made of concrete or "alternative material"
Stretching all the way from San Diego to Brownsville
Including anti-climbing fixtures, and sturdy enough to withstand chisels and torches
Running at least 6 feet below ground to prevent tunneling
A "see-through" component would be ideal, and it should incorporate "sliding gates" to allow cars and pedestrians to pass through.
The U.S.-facing side of the wall should be "aesthetically pleasing", so it is consistent with the surrounding environment.
As of this week, more than 600 companies have begun to bid for the opportunity to build Trump's wall. The federal budget, released Thursday, calls for $1.5 billion to be allocated to the wall in FY17, and $2.6 billion in FY18.
Go deeper