What Google announced on Day 1 of its I/O conference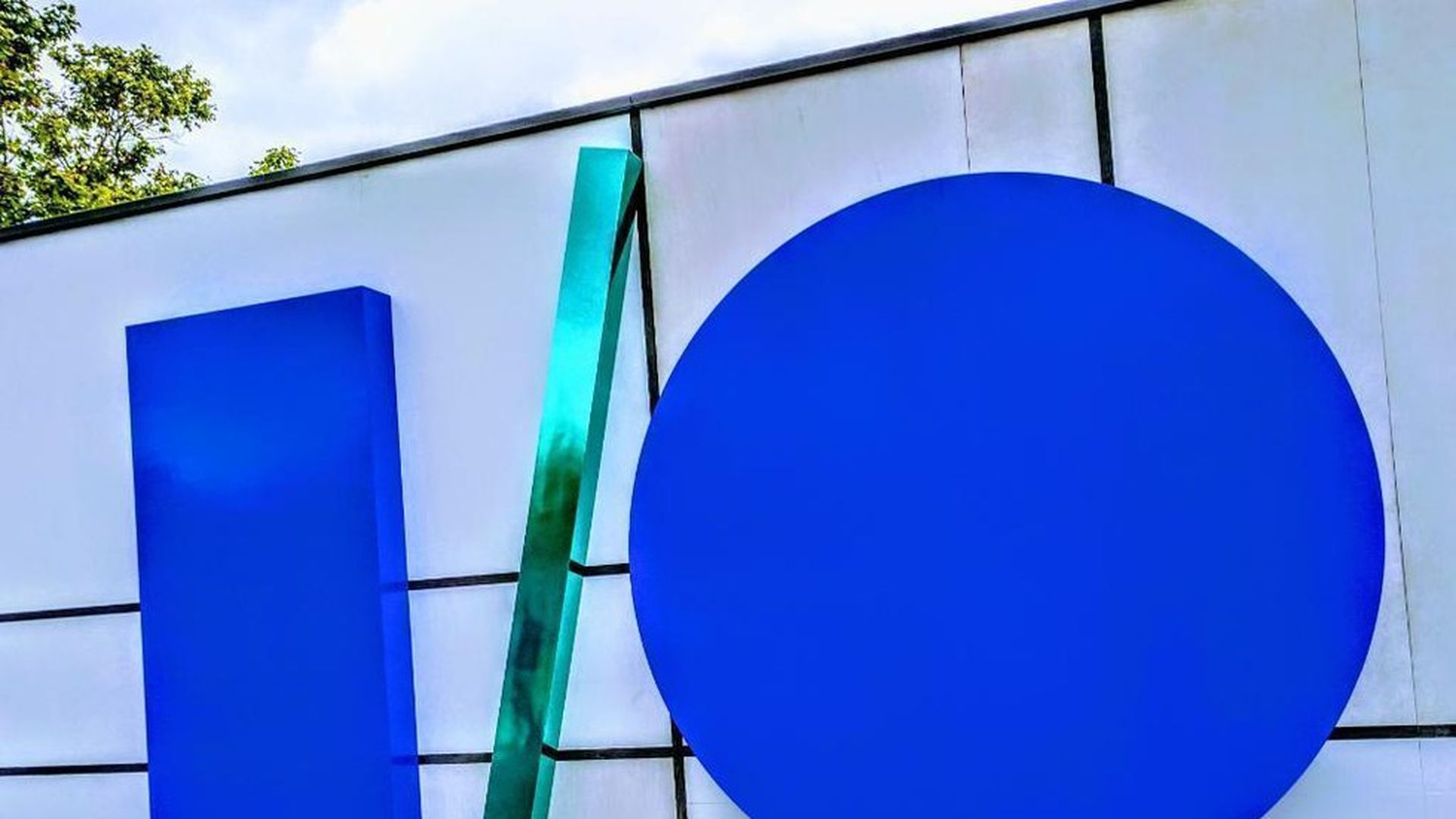 Google is using its annual developer conference to highlight its work on Android, Chrome, Google Assistant and other key areas.
Many of Google's announcements centered around bringing new capabilities to its AI-powered Google Assistant and bringing that assistant to new devices, including the iPhone and appliances.
Here is a recap of Day 1, with more to come on Thursday.
Google CEO Sundar Pichai kicked things off noting that there are now 2 billion active devices running Android, 800 million active users of Google Drive and 500 million active users of Google Photos. Google Assistant is now on 100 million devices. "It's a privilege to serve users at this scale," he said.
The "smart reply" feature is being rolled out to all users of Gmail to offer a conversational automatic option to quickly respond to messages.
Google Lens, a set of vision based computing capabilities that can understand what you are looking at and take action. Coming first to Google Assistant and Google Photos. You can, say, point a picture at a flower and see what type it is. Or point your phone at your home router password info and it will log-in automatically to the Wi-Fi network. (As Kia points out, Pinterest has a somewhat similar product, also called Lens.)
Google is unifying its artificial intelligence efforts under the Google.ai moniker. Pichai said the effort will focus on three things: state of the art research, tools like its Tensor Flow, and applied AI for particular tasks.
Assistant: It's getting new capabilities, like the ability to type in a query vs. only using speech, identify food, translating a menu and smartly scanning receipts and business card.Assistant will be soon available on iPhone. Google is also making an SDK (software development kit) available to any device maker so they can integrate it into their products. (Same idea as "Actions" for Amazon's Alexa.)Now available in new languages including German, French, and Japanese, with new languages coming later this year.
Google Actions will now support transactions, such as payments for purchases and making restaurant orders.
Google Home: Will launch in new countries this summer including France and Germany. Proactive Assistance will provide timely notifications to users. For example, it can warn of heavy traffic ahead of an event in the user's Google Calendar. Hands-free calling: Users can make free phone calls using voice commands. Will roll out in the US over the next few months.Support for more music services including Soundcloud, Deezer and the free version of SpotifyAbility to ask for help from Google Home and get the response shown on a nearby device, like a TV. Such as seeing a map or calendar.
Photos:While already good at backing up photos and make them easily searchable, Google Photos wasn't always great for sharing. Google is addressing that with several new options, including suggestions on who to share the photos with. Another option lets you automatically share your entire photo library with a contact, like a partner. (This sounds terrifying.) There are some options, like only share photos of specific people, like the kids. (Still sounds pretty scary.)Easy photo books: Google says what used to take hours now takes minutes since Google already has all your photos. (This sounds pretty cool and much less creepy.) Softcover books start at $9.99 and hardcover at $19.99.Google Lens will come to Photos later this year and do things like identify paintings and buildings, and also notice screenshots and be able to click on a web site or phone number in the text.Pichai, in his introductory comments, talked about an update for Google Photos that will automatically be able to remove things, like a chain link fence blocking a picture of a girl playing baseball.
YouTube CEO Susan Wojcicki said 60% of YouTube watch time comes from mobile, but the fastest growing screen is the TV, which is seeing 90% year-over-year growth in usage.Wojcicki hinted at a new company effort to let YouTube reach the next billion people, saying Google would have more to say in a later session. (It already has a billion monthly users and a billion hours a day in daily viewership.)360-degree video coming to the TV version of YouTube, including live-streamed events.
AndroidNext version, Android O, will release later this summer. Features include "picture in picture" which Google says is a better option when trying to view two windows on a phone. Notification dots to show on an app's ion when it has a new notification.Lots of promise around better security and battery life, but, that's always a tough one to judge until we see new devices.Still no word (yet) on whether O is for Oreo, but a beta version is coming out today.A program called Android Go to let Google's mobile OS work better on low-end phones, devices with as little as 512MB or 1GB of memory. Other features of Android Go include slimmed-down versions of apps like YouTube, which lets you download videos for offline use and share them from one device to another without connecting to the Internet or using data. It's worth noting that Goole has had only limited success with past efforts to target low-end devices, including Android One. The first Android Go phones won't ship until next year.
Virtual reality and augmented reality A software update later this. summer will allow Samsung's Galaxy S8 and S8+ to work with Daydream, the Google VR effort that Google announced last year. LG's next flagship phone later this year will also be compatible with Daydream. (The G6 is not).As predicted, Google is working with partners on standalone VR devices. A feature, called WorldSense, uses the device itself to offer positional tracking. Qualcomm has created a reference device and Google is working with Lenovo and HTC, which already makes the PC-based Vive VR headset.On the augmented reality front, Google is working with Asus on a new Project Tango-equipped phone that is significantly smaller than the bulky one that shipped last year from Lenovo. Google is also bringing AR to its classroom effort, Expeditions.
Google for JobsGoogle is working to make its core search engine better for people looking for work, including people of every skill and experience level. Pichai said Google is working with partners including LinkedIn, Facebook, CareerBuilder, Monster and others on the effort, which is starting in the U.S.
Go deeper