Uber shareholder lashes out at Benchmark in new letter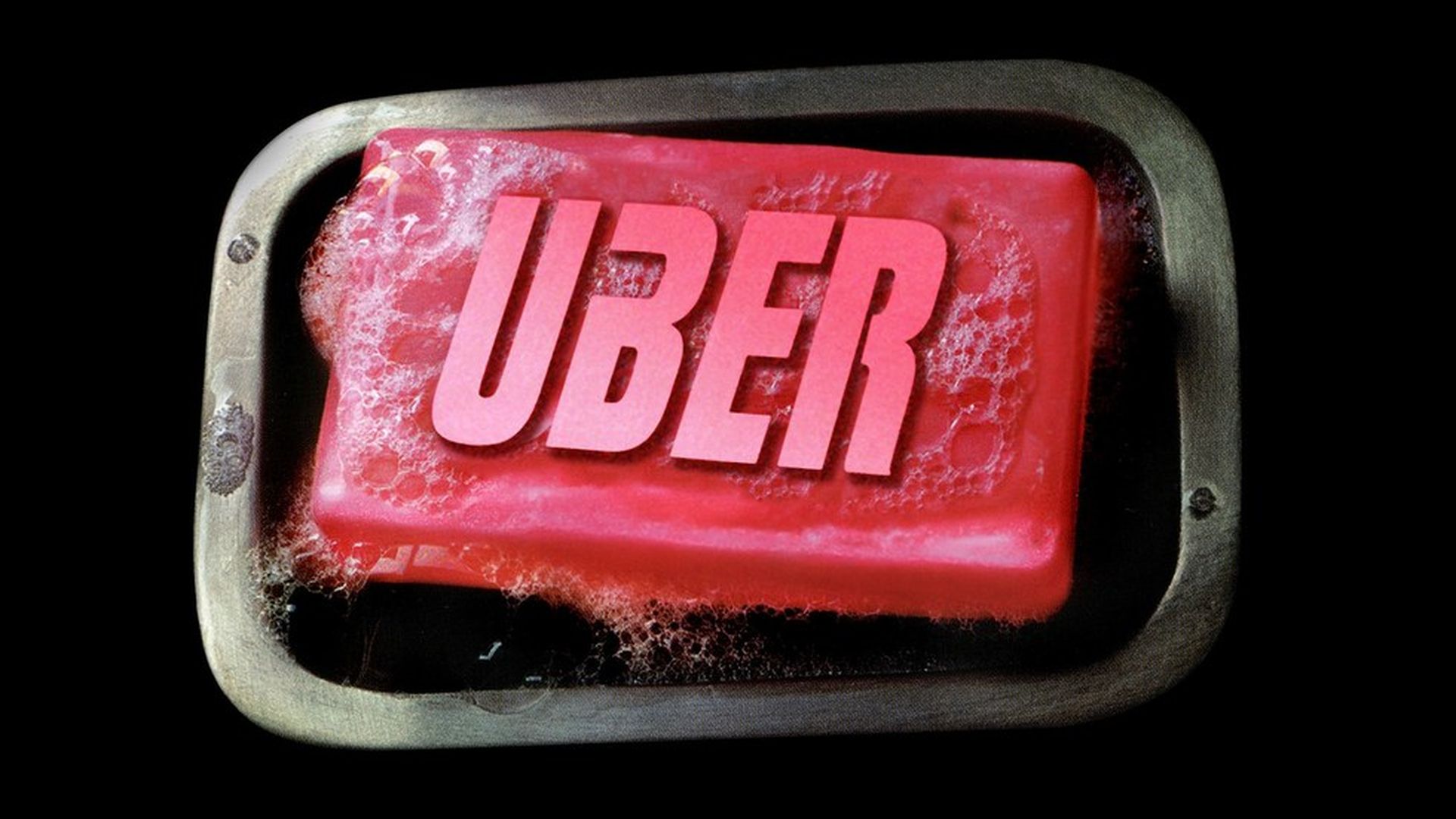 Venture capitalist and Uber investor Shervin Pishevar has ramped up his battle with Benchmark Capital, based on a new letter obtained by Axios.
Quick history: Benchmark last week sued former Uber CEO Travis Kalanick for fraud, in an effort to get him booted from the company's board of directors. Pishevar and two other Uber shareholders launched a petition to get Benchmark to instead step down from the board and to divest enough of its shares to remove its board appointment rights. Benchmark replied with its own open letter to Uber employees, while Kalanick also has begun fighting back.
In the new letter, which is addressed to the Benchmark partners:Pishevar reiterates his original concerns about how Benchmark's fight vs. Kalanick has impeded Uber's CEO search, but also adds three allegations:
Chris Sacca's Lowercase Capital has been working with Benchmark, beyond its previously-disclosed role in supporting the original resignation request of Kalanick. Sacca could not be reached for comment.
Benchmark wants Arianna Huffington off Uber's board of directors, and has "made quite derogatory remarks about her."
Lowercase helped Ryan Graves, Uber's first employee and original CEO, coordinate his resignation letter, which was released on the same day as Benchmark filed its lawsuit. It's worth noting that both Huffington and Graves signed onto a board letter Friday night, calling for Benchmark and Kalanick to work out their differences.
Below is the letter, as obtained by Axios:
Benchmark Partners,Many investors and shareholders are confounded by Benchmark's behavior regarding Uber Technologies. The lawsuit filed by you last week against our co-founder, the company and the thousands of hardworking employees is irrational in the extreme, seemingly designed to achieve the exact opposite of the goals expressed in your recent letter to the Uber family. Furthermore, your position on the board gives you privileged access to facts that you know are counter to what you state in your own complaint. The litigation is making it difficult for the company and its employees to move on and hire a world class CEO and raise additional funds from strategic investors that would create tremendous value for all.It has also come to our attention that Benchmark has been conferring with Lowercase Capital in their efforts that are adverse to Uber. Based on a conversation with a representative of Lowercase Capital, we have learned that Benchmark also desires to remove Arianna Huffington from the Board of Directors and have made quite derogatory remarks about her. The Lowercase Capital representative also said he coordinated with Ryan Graves on writing his announcement of his departure from his operating role at Uber and released it the same day of the Benchmark lawsuit. Benchmark is holding the company hostage and not allowing it to move forward in its critical executive search. The claim in your letter that your litigation efforts speed up on-boarding a CEO disingenuous or delusional. Benchmark has threatened to block investments that could bolster Uber's competitive position in global markets by bargaining over board seats and its own control.Benchmark has turned their $27M investment into a $8.4B position in the company. Benchmark's stake in Uber is worth as much as every exit Benchmark has had in the last 10 years combined. Those are historic potential returns, however, your litigation and letter to employees is unprecedented in the history of Silicon Valley. We beseech you to take the right and moral action by stepping off the Board of Directors of Uber, divest your shares and drop your ill-advised lawsuit and public campaign against the founder and the company. We also request that you desist from further communications with the company's employees, which is the province of the Board of Directors as a whole, as it may so choose, and authorized officers; your transparently destructive ululating missives continue to hurt morale and execution of the company's strategy. The irony of your self-described criticism of Uber's governance is that you have broken all governance protocol by 1) pressuring the founder and CEO to resign without the Board's support and 2) communicating unilaterally with the employees of a portfolio company. A venture capital firm communicating with the employees of a portfolio company in such a way is unheard of. Please leave the employees alone and let them be at peace so that they can continue to build a a great company without these unnecessary obstacles. Your actions are culpably wrong-headed and can only be corrected by ceasing and desisting from any further interference with employees and the business of the company.Sincerely,Shervin PishevarUber Investor, Former Uber Board Observer (2011-2015) and AdvisorCoordinator, Uber Shareholder AllianceCounterpoint: Benchmark subsequently replied, via a spokesperson:"Resorting to litigation was an extremely difficult step for Benchmark. But the Holder report cannot be ignored. Failing to act now would mean endorsing behavior that is utterly unacceptable in any company, let alone a company of Uber's size and importance."
Go deeper