Uber boots Travis Kalanick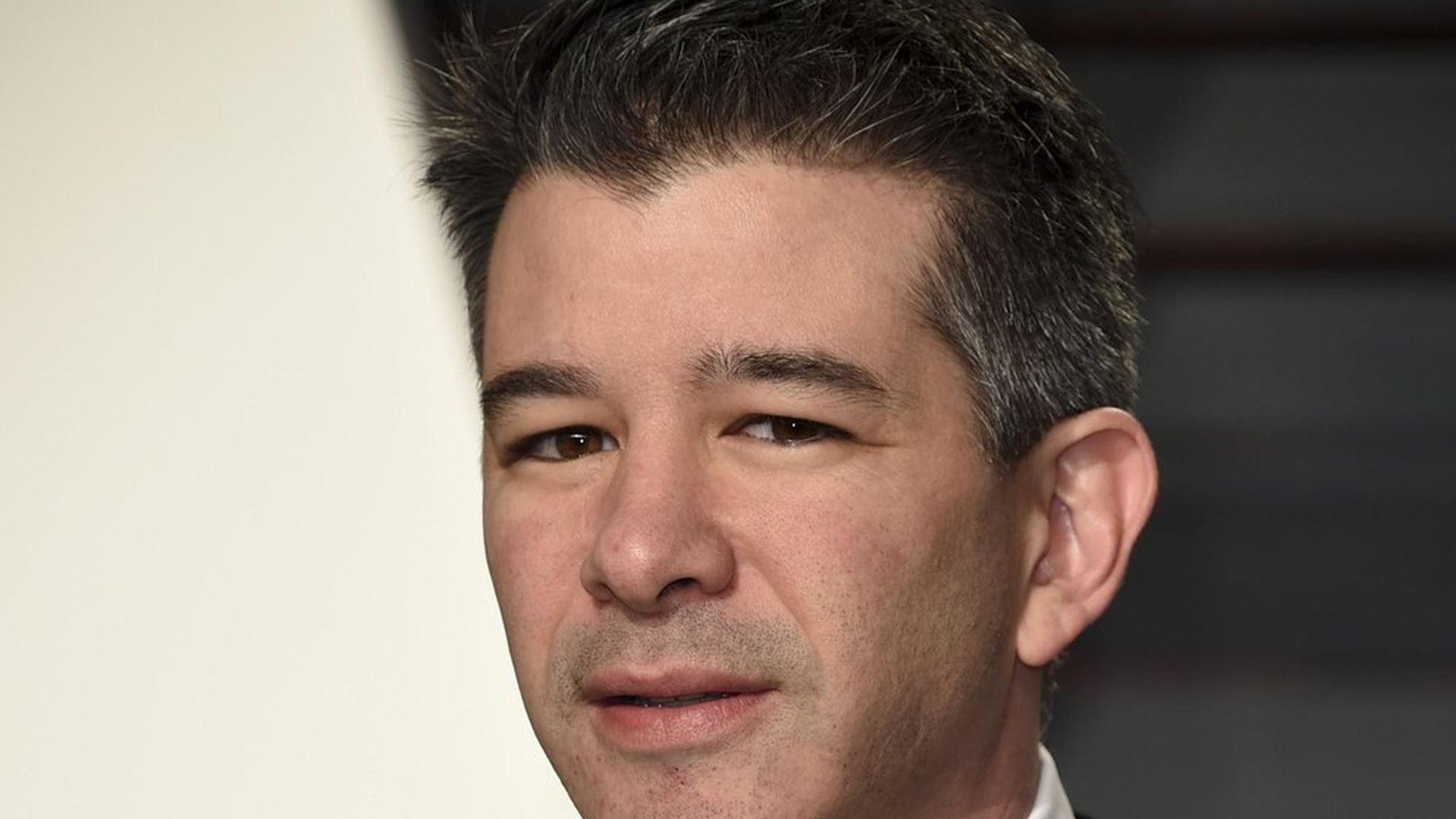 Axios business editor Dan Primack texted me instantly on the news of Uber parting ways with CEO Travis Kalanick: "This is shocking. It's this generation's version of Steve Jobs being kicked out of Apple. (I know — not apples/apples since he's staying on the board, wasn't the founder, etc.)"
Why it matters: "Uber being uber (the German version) is largely due to Travis' drive and vision. For all of the [bro] stuff, he changed global transportation."
One more thing: "They've struggled to hire a COO. But now that it's top job, expect them to talk to both [Silicon Valley] names and Fortune 500 types."
Earlier, Dan had the scoop on the revolt, which came "as Uber has dealt with months of scandals and just one week after Kalanick voluntarily took an indefinite leave of absence from the company."
Go deeper