Trump's word against Comey's over Flynn request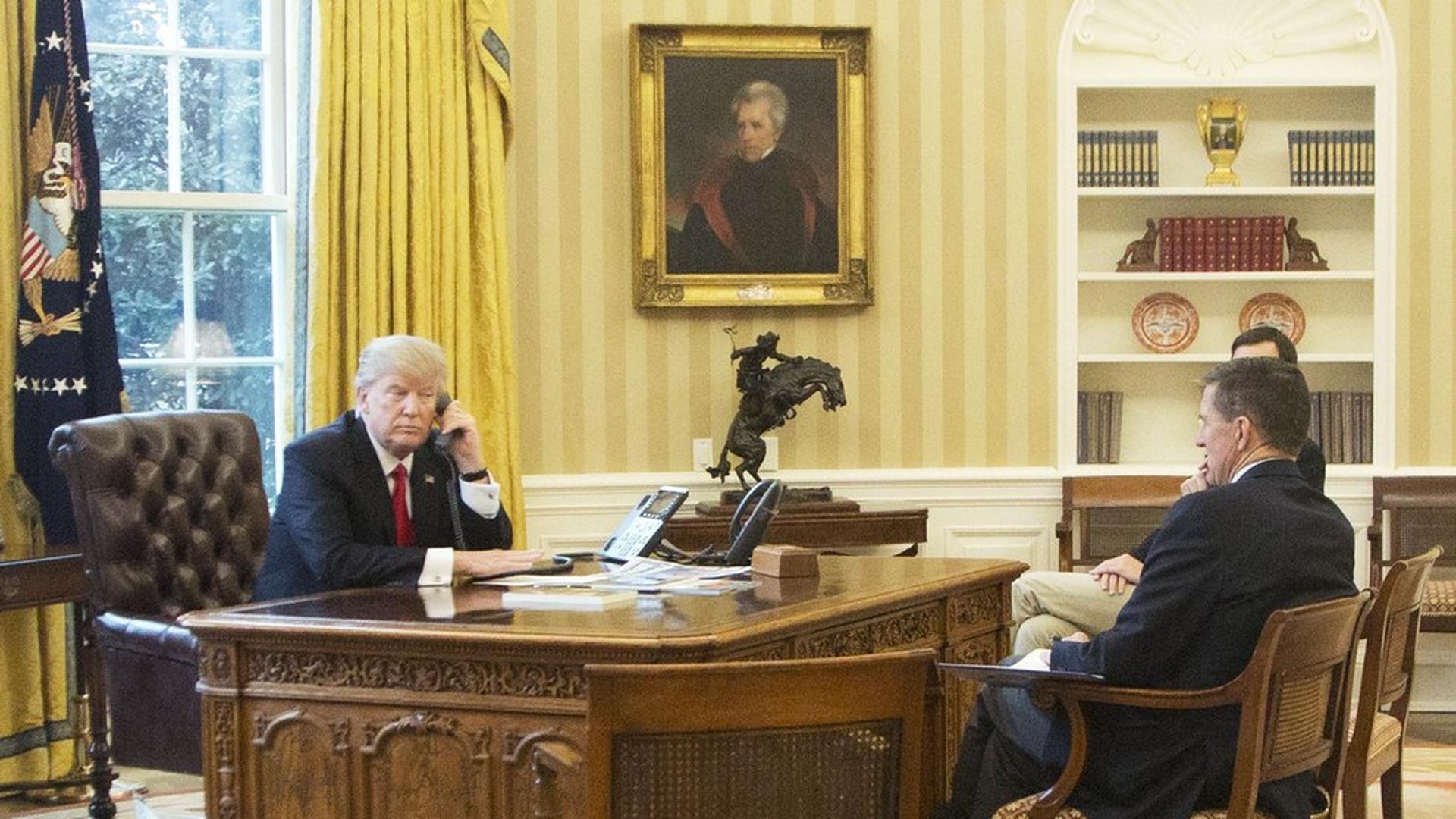 When asked if President Trump stands by his statement that he didn't ask former FBI Director James Comey for his loyalty, or ask him to stop investigating Michael Flynn, Deputy Press Secretary Sarah Sanders told reporters she "can't imagine the president not standing by his own statement."
As for whether Trump has read Comey's opening statement for tomorrow's testimony? Sanders said she wasn't sure, but "I did find the timing of the release a little bit interesting."
Other highlights from her press gaggle aboard Air Force One.
Does Trump plan on live tweeting the Comey hearing? Sanders said she's "not aware of any specific plans for that" but knows the president has a full day tomorrow.
Does the president have confidence in Sessions? "I haven't had a chance to have an extensive conversation with him today, but I certainly plan to ask him that," said Sanders. It's the second straight day the White House declined to answer.
Did Trump consult with Sessions about his new FBI pick? "I don't know about the final decision, but I do know Christopher Wray met with the DOJ, and they vetted and referred candidates, including Wray, to the president."
How frustrated is Trump with the Russia probe? "The president is very focused on his agenda... he's not letting distractions get in the way of that."
Go deeper