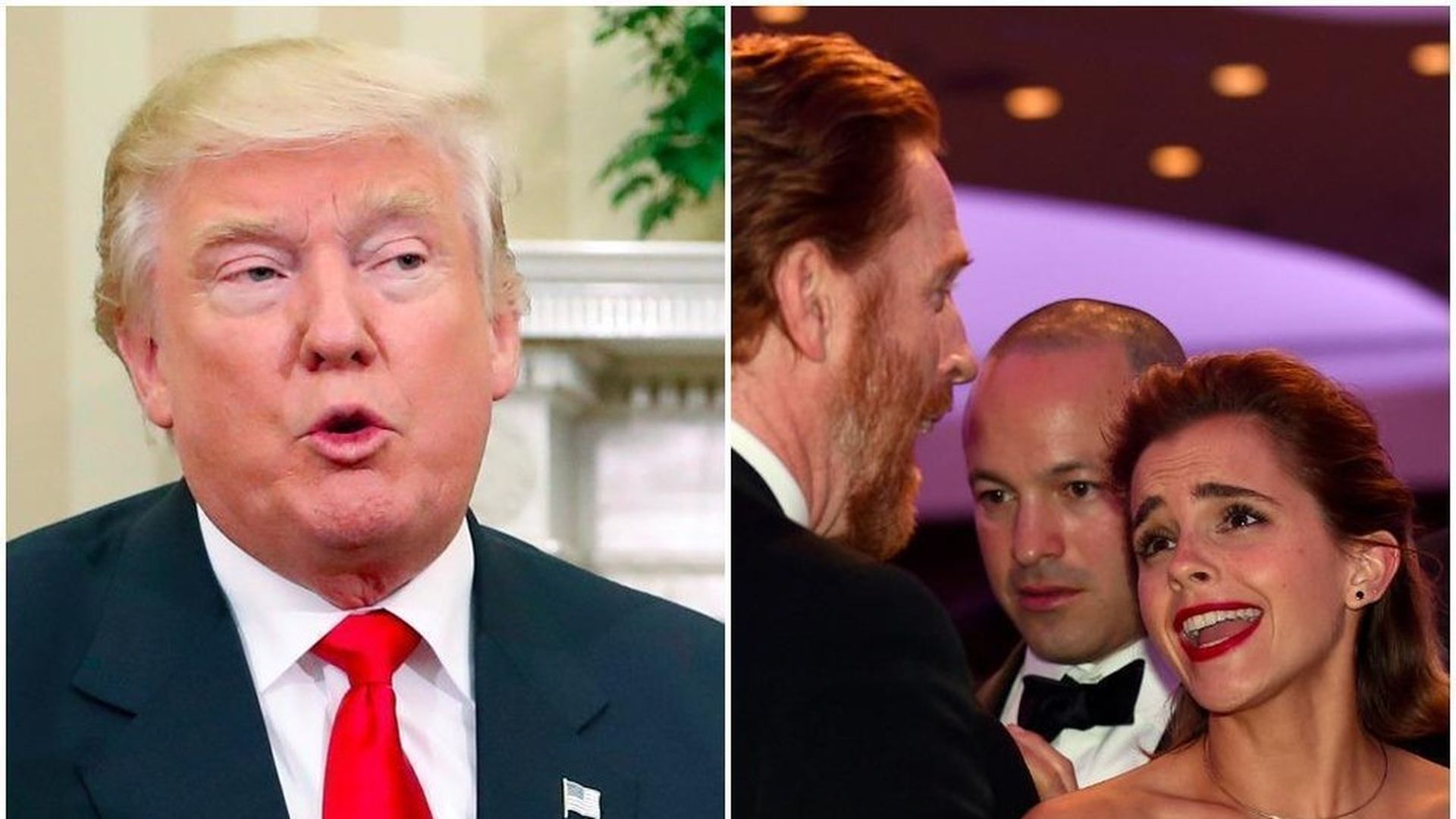 As a former businessman, Donald Trump certainly understands PR power plays. His latest: announcing a rally in Pennsylvania next Saturday — the same night as the White House Correspondents' Dinner.
Don't forget: Trump said last month he wouldn't attend the WHCD.
Why this matters: Holding a newsworthy rally the same night as the WHCD essentially forces White House reporters to either skip the annual event for the rally, or attend the dinner and risk the backlash for wearing fancy clothes, rubbing elbows with celebs, and laughing along with a comedian who has a history of ridiculing Trump.
Go deeper