Trump insiders fear long, lawyerly fight under the "big gray cloud"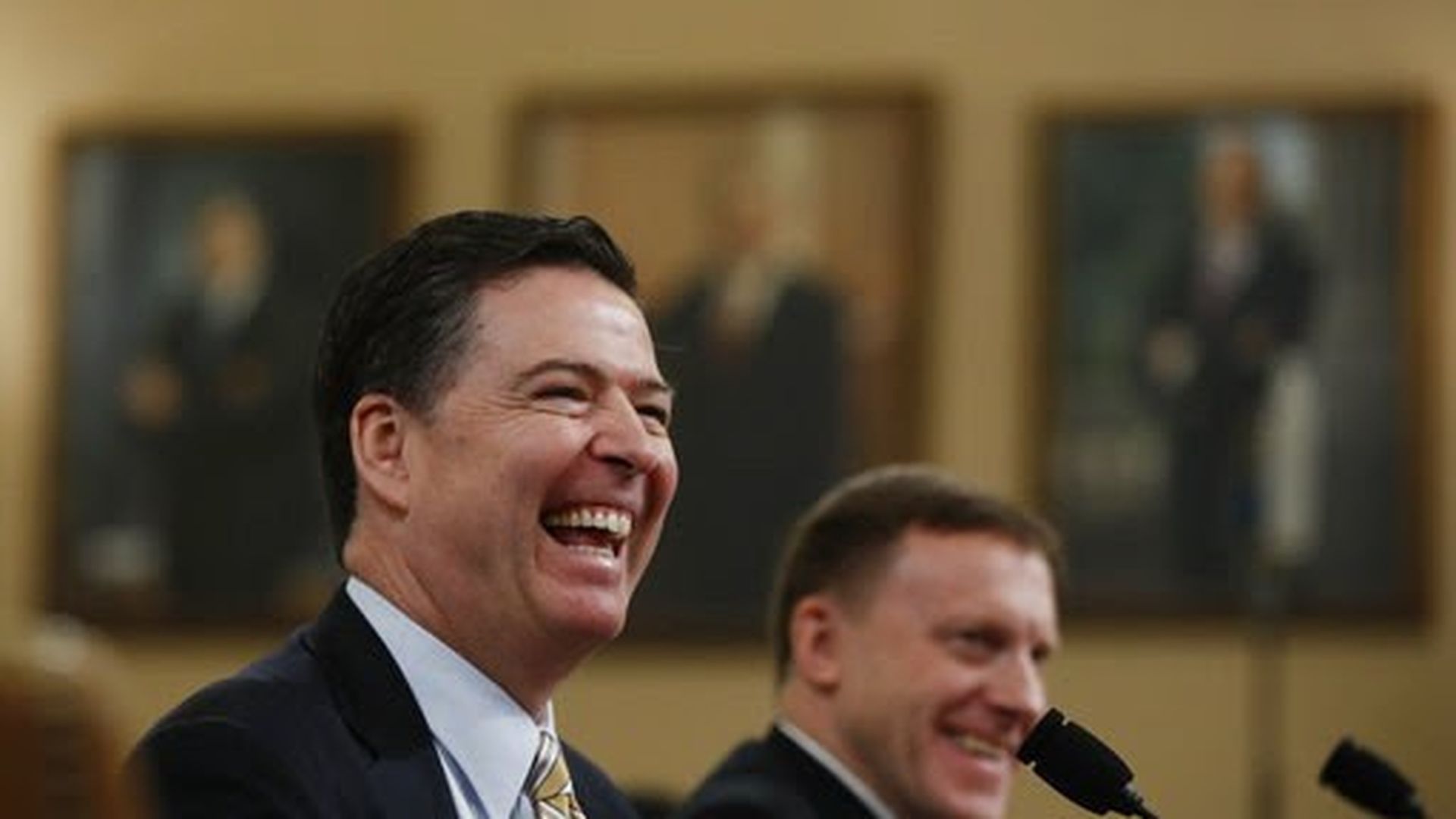 Republicans already thought the day couldn't have gone worse. As David Leonhardt begins his column in today's paper, "All the President's Lies": "The ninth week of Donald Trump's presidency began with the F.B.I. director calling him a liar."
And then a final exchange, ending FBI Director Jim Comey's astonishing five hours of testimony, was considered by insiders to be the most devastating of all, making Trump advisers fear West Wingers will have to lawyer up — and face distractions, legal bills and paranoia.
House Intelligence Chair Devin Nunes (R-Calif.) asked for "any evidence that any current Trump White House or administration official coordinated with the Russian intelligence services."
Comey: "Not a question I can answer."
Nunes persisted: "How about counselor to the president, Kellyanne Conway?"
Comey: "It's the same answer. ... I'm not going to comment on anybody."
By saying that, Comey was putting everyone under Nunes' "big gray cloud." It's a sign that the cloud will last at least for months, maybe longer.
A Trump insider told me: "You flush people out by making a comment like that. You let it sit there, then later go get everybody's email and texts [to see how they reacted to it]. This is how you get a lot of people having to hire lawyers. ... It's what makes people ask: Why do you want to work in a place like that?"
Matt Miller, a Justice Department official under Obama, told me to always take the "over" in how long a federal investigation is going to last: "The underlying thing is huge (potentially) ... Even if the underlying thing ends up not being real, investigations can still produce leaks and charges over cover-up (lying to investigators, obstruction of justice, etc.)."
First look ... David Brock will announce this morning: "American Bridge is calling on the U.S. Senate to hit the pause button on the Supreme Court nomination hearings until such time as the investigation is complete ... If the Judiciary Committee will not halt the hearings, Democrats should walk out and refuse further participation."
Go deeper