Trump hasn't spoken with Sanders about Medicaid cuts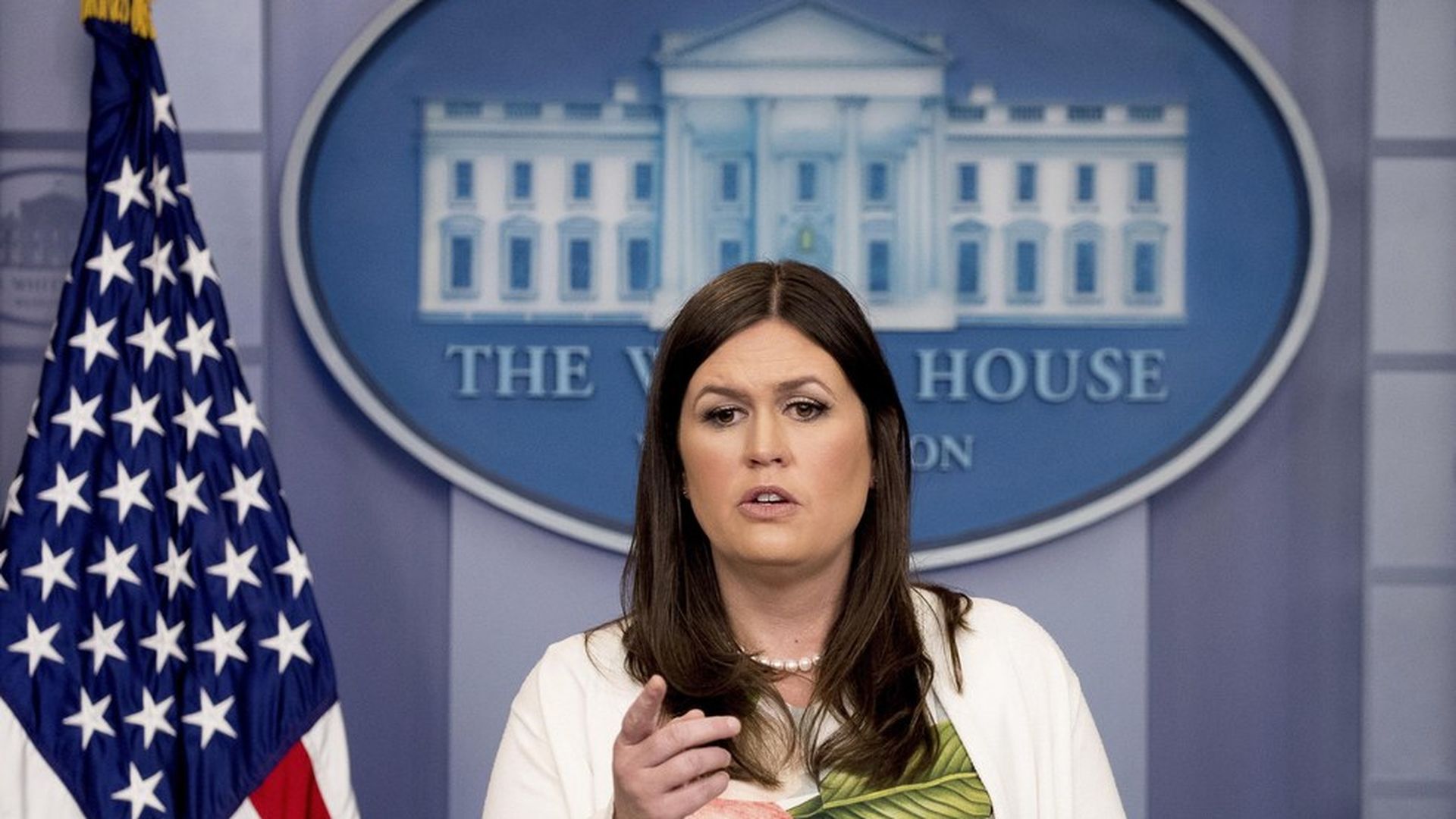 Just hours before Deputy Press Secretary Sarah Sanders briefed reporters at the White House Thursday, the Senate released its version of the GOP health care bill, which included a series of cuts to Medicaid — something President Trump pledged he wouldn't do throughout his campaign. Reporters hoped she'd have answers on whether Trump still believed in protecting the program, but Sanders simply stated that she hadn't talked to the president about it.
Other highlights from the briefing:
On Democrats being left out health care process: "We know that Obamacare is not sustainable. It's collapsing under itself... if Democrats really cared, they would've been involved in the process... it's sad they decided to play partisan politics."
On health bill being rushed through House/Senate: "We've been talking about reforming healthcare for a number of years. I don't think it's moving too fast."
Does Trump think Russia interfered in the election? "He thinks that it probably was Russia," but he also thinks the Democrats are using it to make excuses for why they lost.
On Trump tweeting he didn't tape Comey: "I think the president's statement on Twitter is extremely clear. I don't have anything to add."
Does Trump regret his original tweet suggesting he may have tapes? "I don't think so."
Does Trump think he's being surveilled in the Oval Office? "Not that I'm aware of."
Did Trump raise prospect of tapes to get Comey to tell the truth? "It was more about raising the question of doubt in general."
Trump's North Korea tweet: "The president has been extremely clear on this process. Of course he hopes to work with China."
Go deeper