Trump calls Vegas shooting "pure evil," will visit Wednesday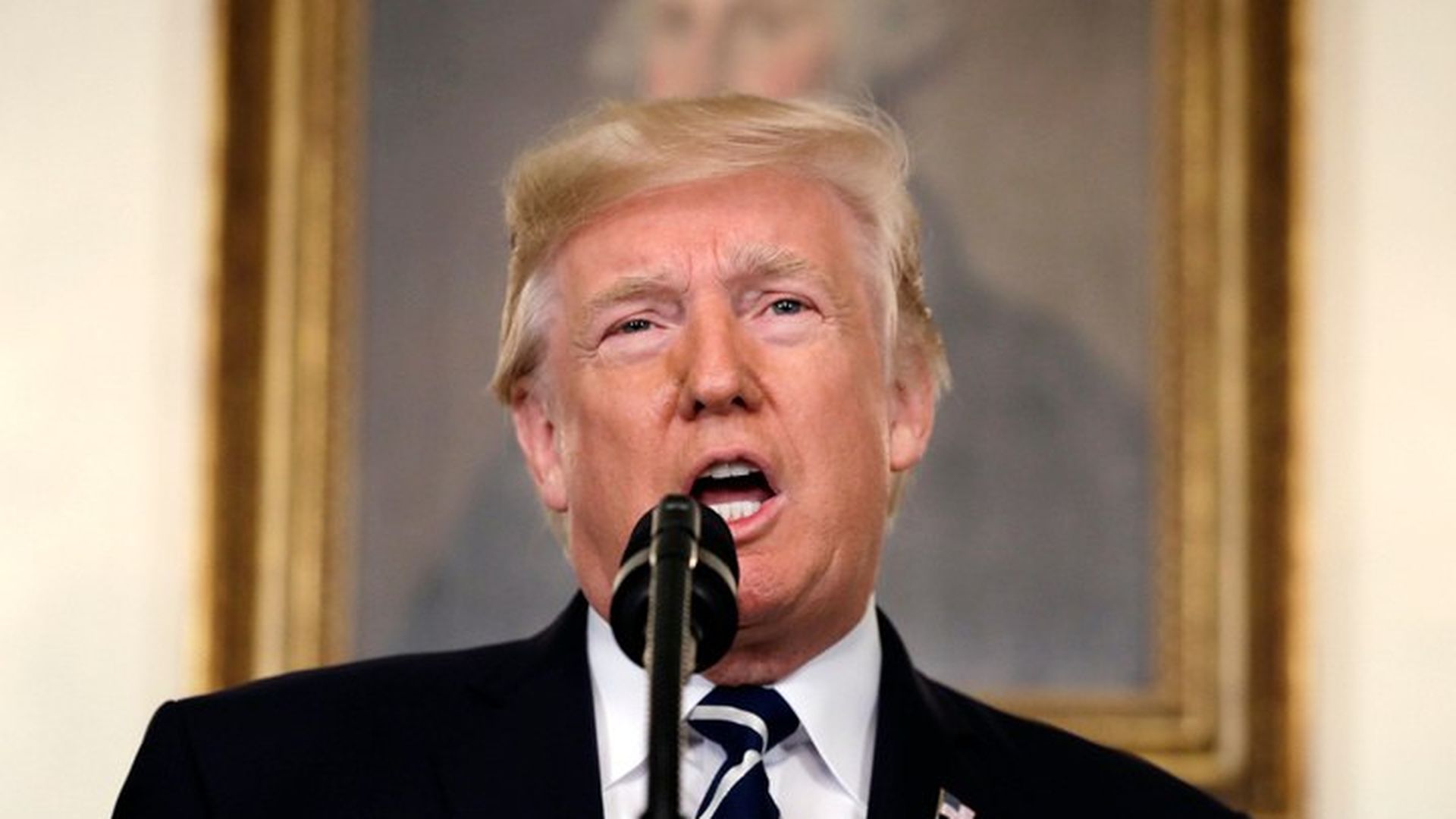 President Trump addressed the country Monday from the White House Diplomatic Reception Room following the attack on Las Vegas late Sunday night when a shooter opened fire on an outdoor concert.
His quote: "My fellow Americans. We are joined together today in sadness, shock and grief... It was an act of pure evil."
More:
"The FBI and the Department of Homeland security are working closely with local authorities to assist in the investigation."
"I want to thank the Las Vegas Metropolitan Police Department and the all of the first responders for their courageous efforts... the speed in which they acted was miraculous and prevented further loss of life... it shows what true professionalism is all about."
"In memory of the departed I have asked that our flag be flown at half staff... in moments of tragedy and sorrow, America comes together as one, and it always has."
"Our unity cannot be shattered by evil. Our bonds cannot be broken by violence. And though we feel such great anger at the senseless murder of our fellow citizens, it is our love that defines us today, and always will, forever."
Trump said he will visit Vegas on Wednesday.
Go deeper