This week in Trumpland: welcome to day 100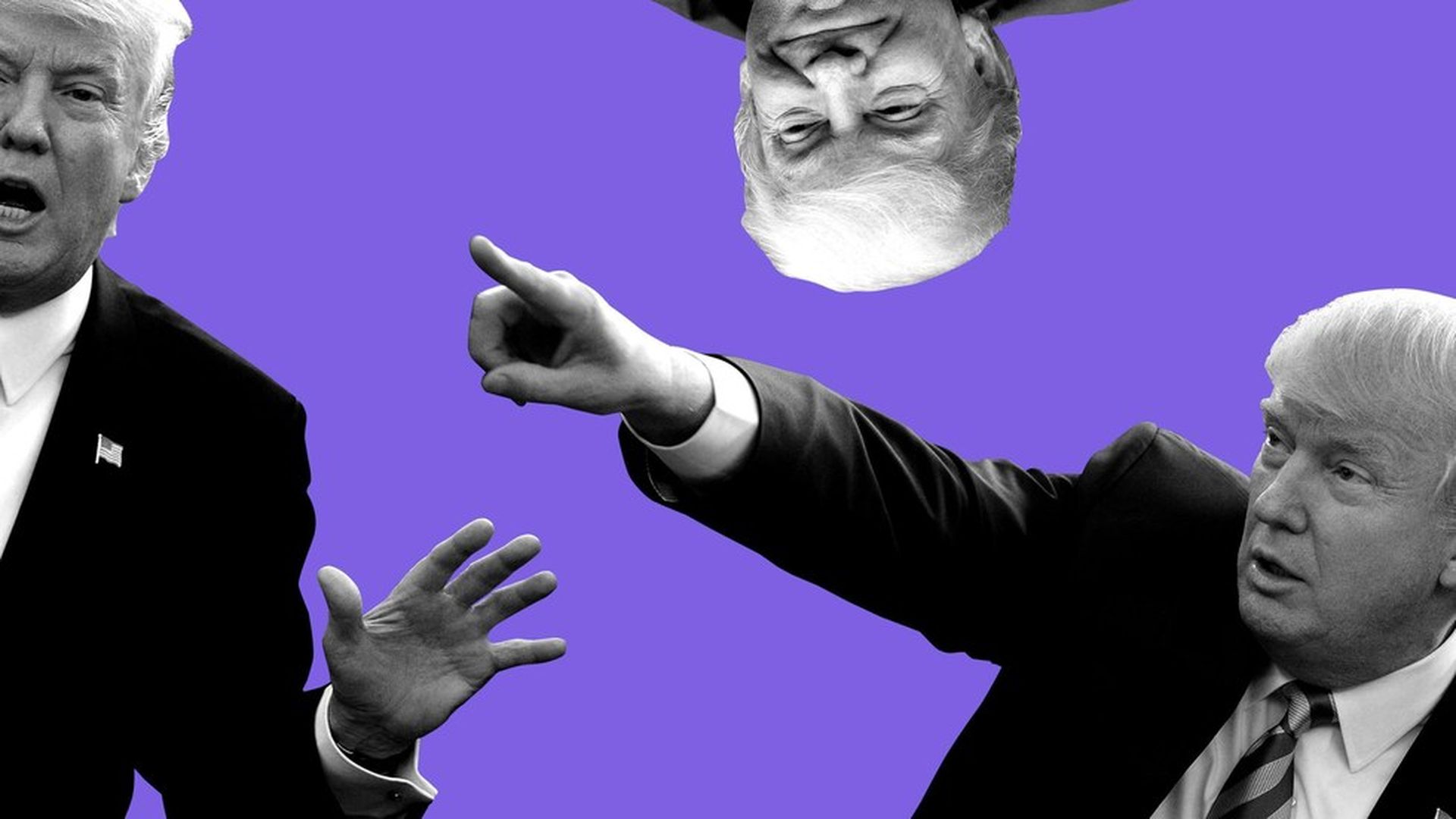 It's day 100 in Trumpland. This milestone might mark a "ridiculous standard," but POTUS still tried to make a serious push to score a signature win this week. Not all went to plan, but we know that this is hard. So don't worry, Trumpland will push on for the next 100 days — and the 1,261 after.
The Trump tax plan: The White House set out its big tax reform plan, which managed to fit on a single page with some bullet points. It has a "slim-to-none" chance of ever getting through Congress, according to CNN reporter Phil Mattingly.
Nah-FTA: The one big thing to mark day 100 was supposed to come tonight in Harrisburg, Pennsylvania: the United States' unilateral withdrawal from NAFTA. Canada and Mexico caught wind of that on Wednesday and called up Trump to get the 411. So did a bunch of big CEOs. So did congressional leaders. Faced with that onslaught, Trump backed down and decided to renegotiate NAFTA instead.
North Korea: Trump's desired course of action is to resolve the nuclear standoff diplomatically. But it seems the wires are crossed elsewhere in government, too. Secretary of State Rex Tillerson floated the idea of direct talks between the U.S. and North Korea on Thursday before saying that the U.S was willing to take military action in North Korea during a U.N. meeting yesterday.
MMGA: Some exciting news about Trumpland going to Mars — Trump wants to be there by early 2025. There's a whole host of reasons why getting to the Red Planet in 8 years is tough technologically at present, but it seems to be a genuine hope for POTUS. His budget proposal was criticized for its cuts, but it kept NASA's exploration programs largely intact. Getting support for expensive spaceflight is hard these days, but JFK proved that it can be done with political will and a ton of cash. Now we'll see if Trumpland can eclipse Camelot.
Push the button: Perhaps the strangest news out of Trumpland this week is the big red button that POTUS keeps on his desk. And not that button. (Yes, people have asked.) No, per POTUS himself, this button brings him an ice cold Coke. Which also brings us to the biggest controversy of the week — does Trump enjoy Coke or Diet Coke? The jury is still out, but some notable experts are firmly in the Diet Coke camp. And we wonder why we don't have world peace…
Giphy
Go deeper