This week in Trumpland: mission accomplished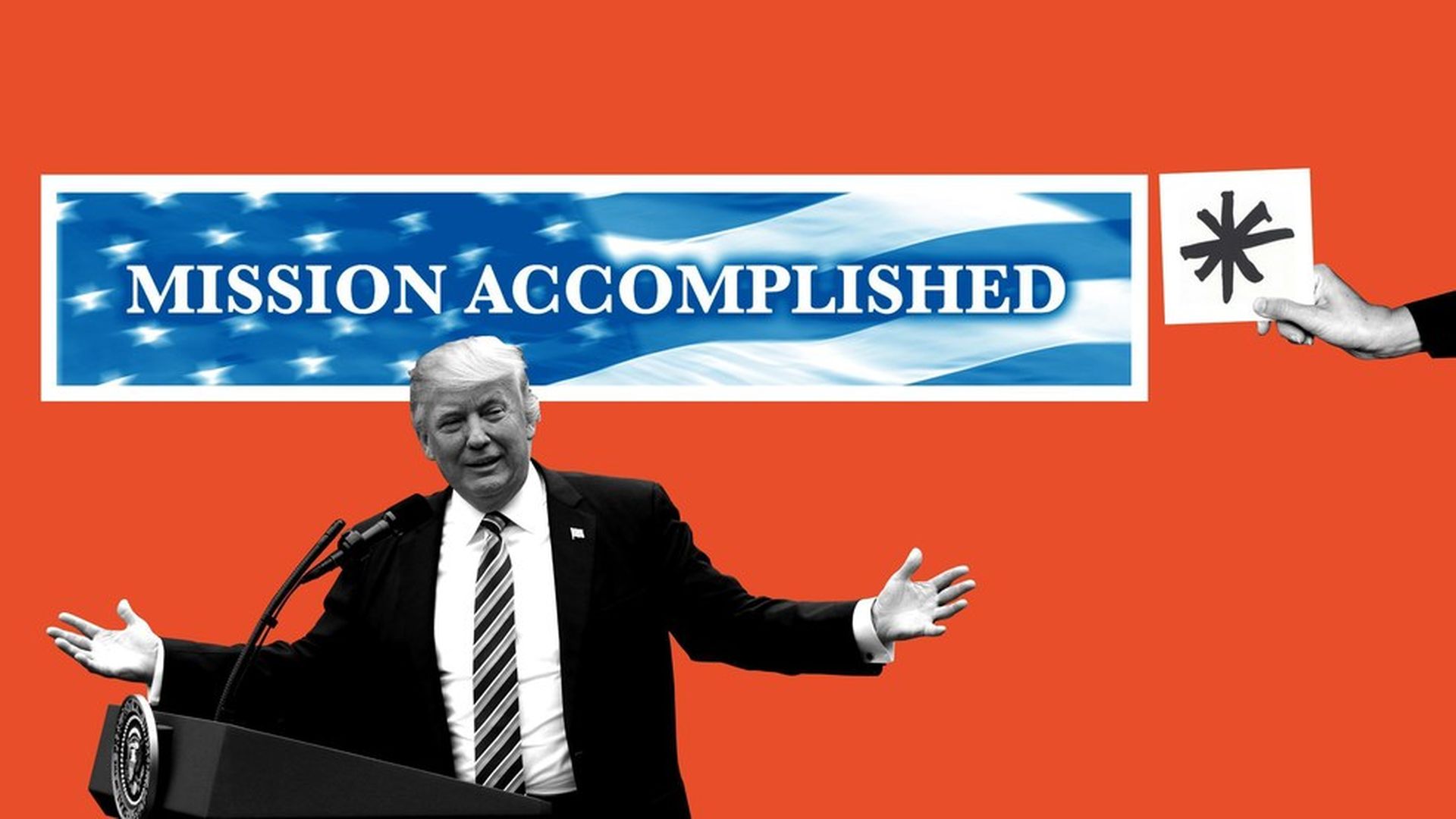 With POTUS' first big legislative success, Trumpland is decamping to New Jersey for the weekend. (His reasoning: it's less expensive than New York!) But with the House finally passing AHCA, you might have missed some of the other big hits of the week. Catch up and relax — there are no civil wars in Trumpland.
Jet set: POTUS has finally nailed down his first foreign trip later this month, and it's a doozy. Saudi Arabia, Israel, Vatican City, and Belgium are all on the cards. He's going to meet Pope Francis! He wants to give a speech at Masada! He's going to attend a NATO meeting!
Stay strong: The plans for the trip came during a week when POTUS controversially embraced some not so nice leaders around the world. He invited Philippine President Rodrigo Duterte to the White House and said that he'd be willing to meet with North Korea's Kim Jong-un. Couple that with the State Department's announcement that it might no longer insist on pushing American values like democracy and human rights abroad.
Jacks-who? And, well, a history lesson was exactly what POTUS needed earlier in the week when he told an interviewer that Andrew Jackson could have stopped the Civil War — even though he died a decade and a half before its start — before questioning why the Civil War even had to happen at all. It was everything you'd expect…and in Trumpland, you need a doubling-down tweet hours after the hubbub.
Religious liberty: Lost amidst the health care furor yesterday was an executive order on religious liberty. It was dialed back significantly from the first draft, lightly loosening restrictions on how religious organizations deal with health care and political engagement. In its original form, it almost certainly would have gone the way of the travel ban.
Ahhhh-CA: You hear that? It's the sigh of relief from the GOP. They finally passed this thing! One of their biggest promises has finally been fulfilled! Obamacare is dead, Trump's signed the b — wait, what? It still has to go to the Senate? They're waiting for the CBO score? They might want to rewrite the whole thing? Any more action is still months down the line at best?
Go deeper