The takeaways from Spicer's Monday press briefing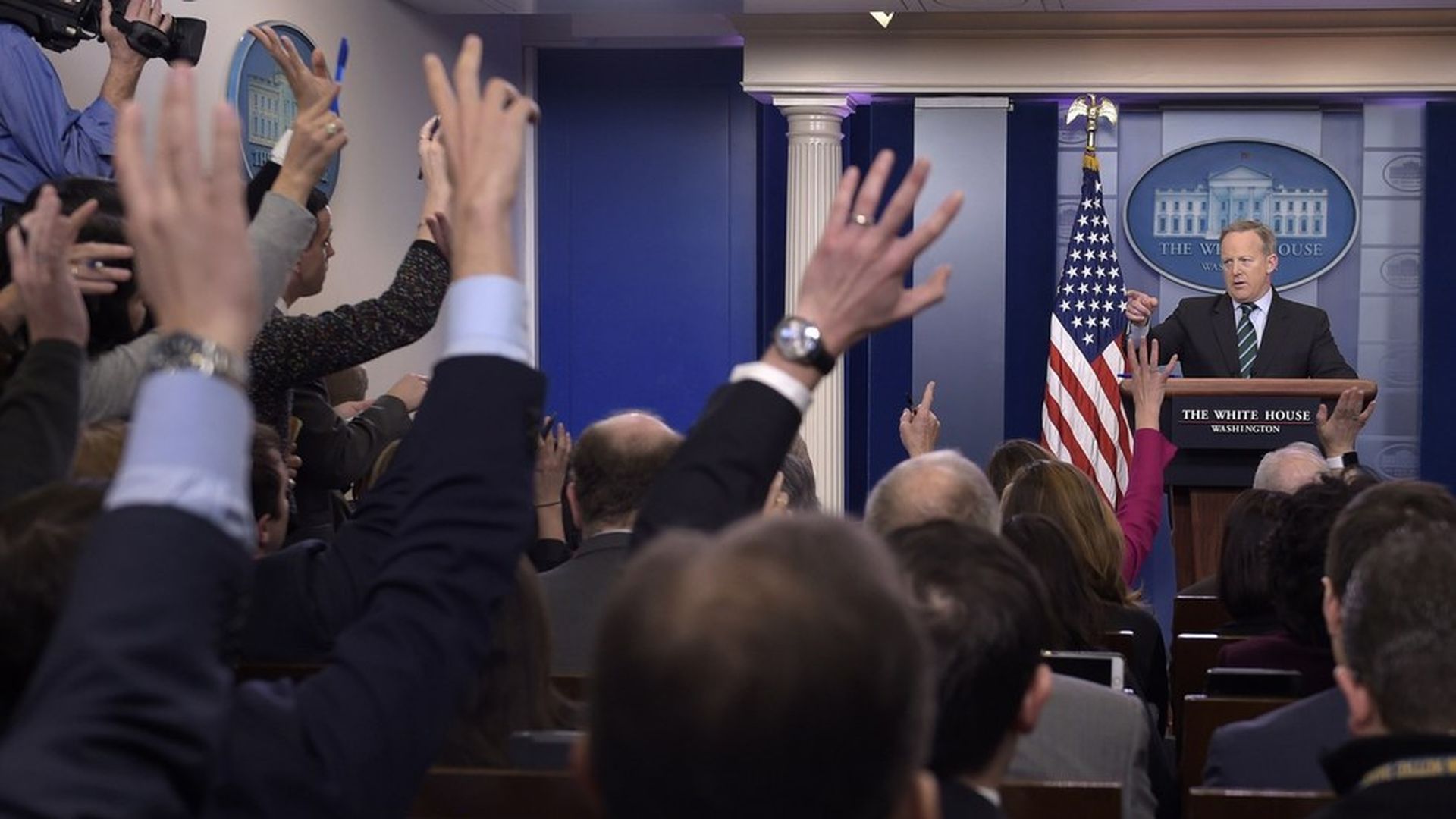 One quote to sum it all up: "The president is taking steps to be proactive rather than reactive when it comes to our nation's safety and security."
Minimizing the executive order's impact: "It's a shame that people were inconvenienced, but it's a couple of hours. I'm sorry that people had to wait a little while." Repeating a line from the Sunday morning shows, Spicer said that only 109 people were detained out of 325,000 entering the country in the first 24 hours of the order.
Clarifying the NSC: Spicer said that reports that the Director of National Intelligence and Chairman of the Joint Chiefs are being bumped from National Security Council meetings are "utter nonsense." The administration is also amending the memo to include the CIA Director as a part of the NSC. The inclusion of Steve Bannon in the memo was an attempt to be transparent and "he'll be in and out as needed."
SCOTUS pick: Trump's pick tomorrow is on the previously-released list. Spicer accidentally referred to the pick as "he."
What about Garland?: On Dems blocking SCOTUS pick: "That just shows you that it's all about politics, it's not about qualifications. The president has a right to have his nominees taken up." (Senate Republicans blocked Obama's nomination of Merrick Garland from March of 2016 until his nomination expired on the first day of the 115th Congress.)
Trump's empty Cabinet: Spicer again decried Democratic Senate obstruction of Trump nominees, which the White House Press Office supplemented with a press release while he was still discussing the topic.
Go deeper