The questions Comey will get when testifying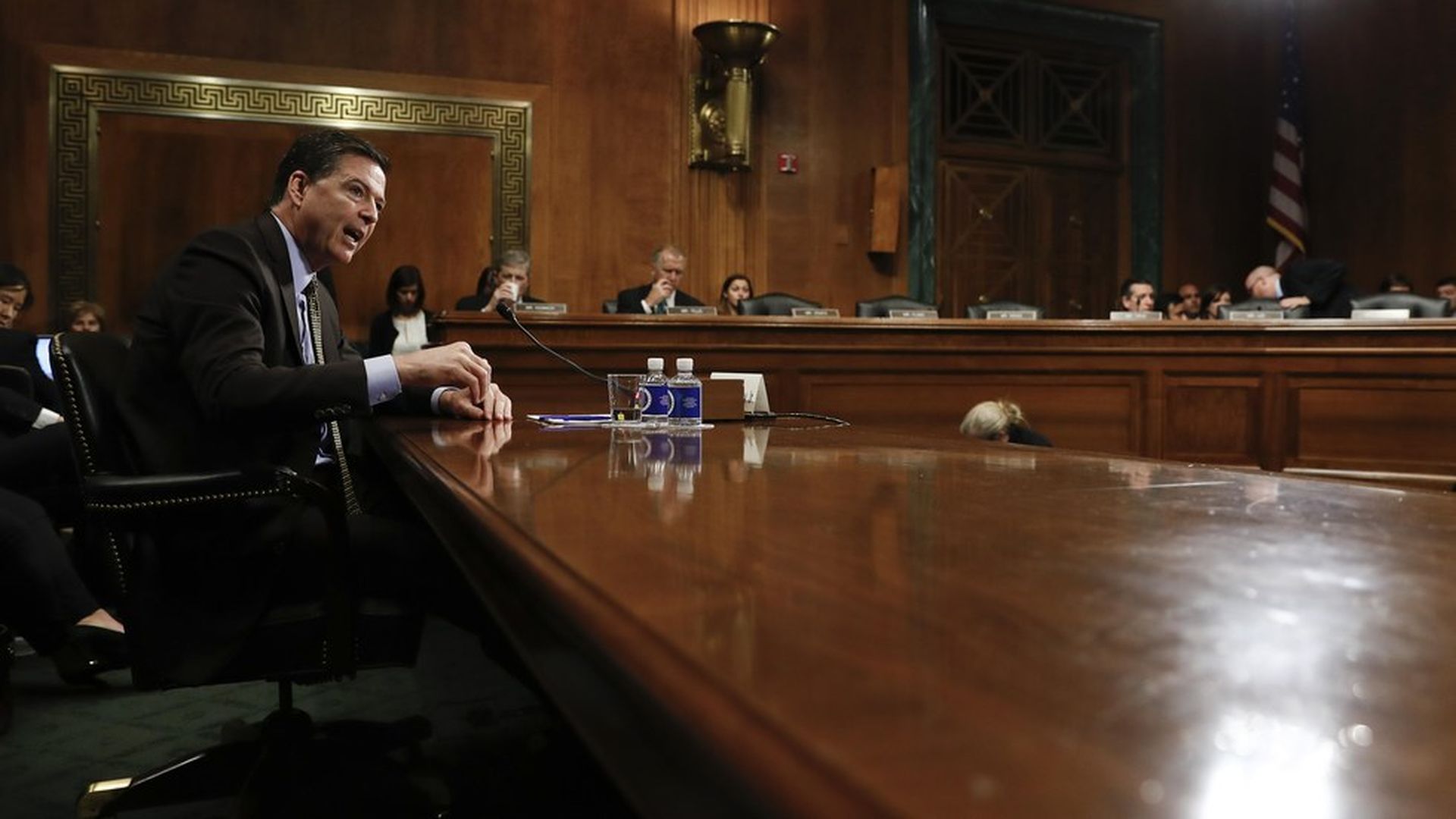 These are the questions Congressmen and women would like to ask former FBI Director James Comey when he comes to Capitol Hill, as articulated by Adam Schiff this morning at a presser:
"First of all, what was the conversation" with Trump? That's likely to be backed up with the memos Comey has allegedly kept on his interactions with Trump, which Senators are requesting to see.
"What were the concerns that were raised with you?" Comey is likely to be asked whether Trump asked for his loyalty and whether Trump asked him to drop the Flynn probe.
"What were the President's intentions?"
"If you were worried about this did you report it to anyone at Justice? Why didn't you inform Congress about this?" If not, lawmakers will want to know why he waited until after he was fired?
Other questions he's likely to face: Why does he think he was fired when he was fired? Was there an increase in requests of resources for the Flynn probe? And along with that, does he believe any of this amounts to an obstruction of justice? Are there high crimes and misdemeanors involved that could lead to impeachment? Did you request the dinner with Trump or did he? Why did you dine with Trump when you usually avoid signals of partisanship?
Until those questions are answered, lawmakers will continue to raise questions about why the alleged story about Flynn and Comey's memos came out only after Comey was fired.
Go deeper