The kings of the internet expand their dominance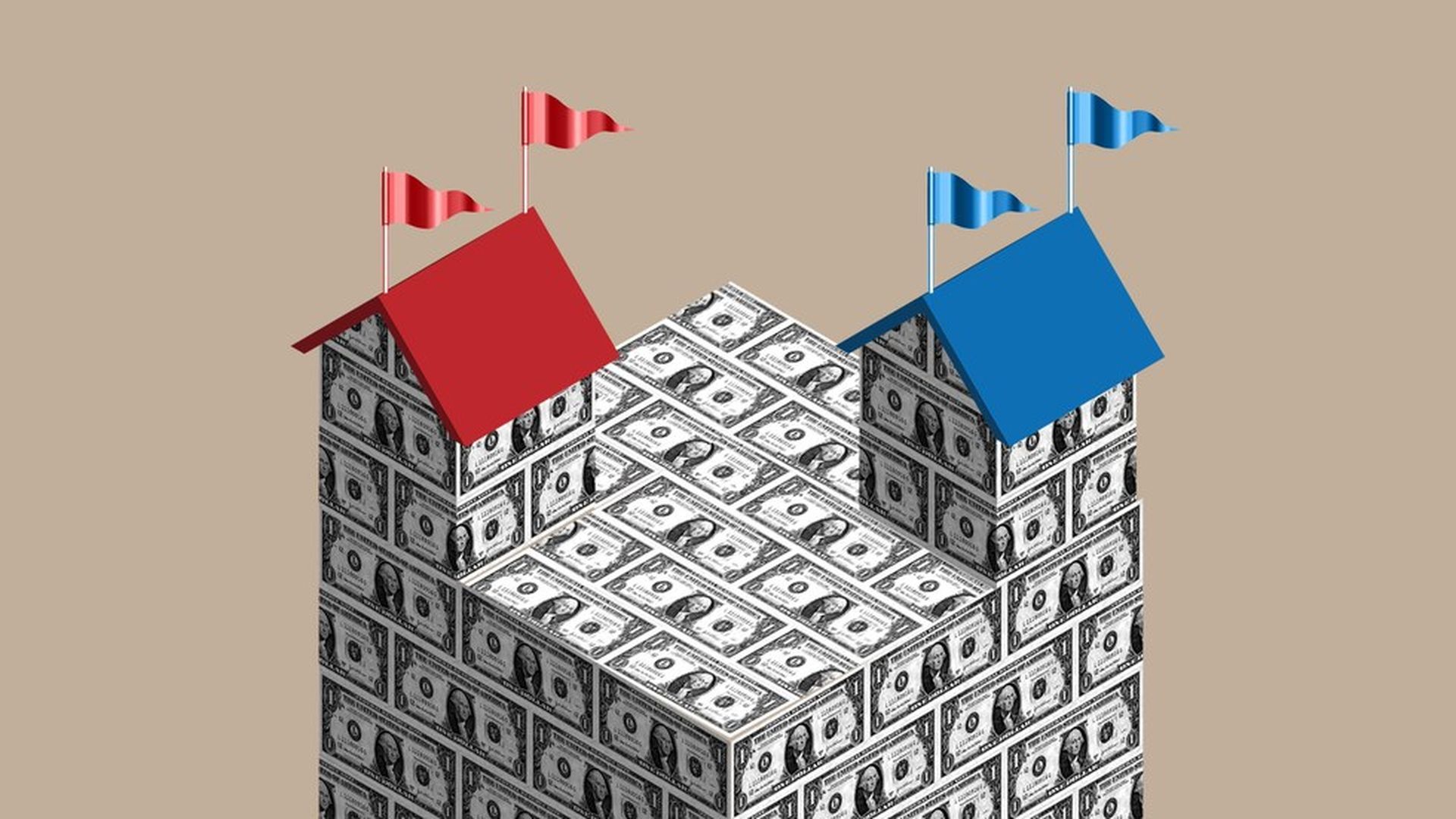 Earnings calls and industry reports this week show that Google and Facebook, the two largest advertising companies in the digital ecosystem, are thriving, despite controversies that have raised questioned about how safe their platforms are for advertisers.
Google's ad revenue grew 18.8% to $21.41 billion last quarter, mostly due to YouTube video ads and mobile search ads
Facebook revenue beat expectations for the first quarter, with, $7.86 billion in ad revenue, up 51% from the prior year, which is especially positive since the company has continually warned investors that ad revenue would "come down meaningfully" beginning in the middle of this year due to Newsfeed ad saturation.
Google and Facebook took 89% of all digital ad growth in 2016, according to the Interactive Advertising Bureau (IAB)
Why it matters: Despite controversial content on their platforms upsetting users, these numbers suggest marketers are willing to take a risk on using imperfect technologies to market their brands, because it's convenient and effective.
Here's why buyers say they aren't deterred: Axios spoke with several ad buyers and agency executives, most of which offered similar thoughts on how Google and Facebook can be useful and necessary, despite some of the risks.
Users aren't dropping, so ad potential is still there: "At the end of the day, if brand marketers choose to opt out, their competitors won't, and this creates an interesting dynamic," Unified CEO Jason Beckerman said. "As we just saw with Facebook earnings, the audience's attention on these platforms is only growing, so even if there is fake news, there are folks who are reading it who also have disposable income and make purchases. Brands cannot overlook that."
The platforms drive results: "Google captures individuals actively searching for keywords and phrases relevant to a specific topic or issue, which is handy for intercepting someone looking for the information, product or service a brand has to offer," says Christi Burnum, VP and Group Manager, Digital Paid Media at Ketchum. "Regarding Facebook, there is an expectation from consumers nowadays that they can have a relationship with their favorite brands, and social media is where this engagement is taking place."
Clients aren't as concerned as you'd think: "We tell our clients that Facebook in-stream advertising and YouTube pre-roll is at the top of the digital advertising pyramid," says Brian Donahue, CEO of CRAFT Digital in DC. "Despite recent controversies, there's been no decline in audiences and engagements. The era of advertisers having great concern over adjacent content is behind us."
Go deeper